Finding the right front desk officer for your business can be daunting. But having a well-crafted front desk officer job description makes the process easier. A thoughtful and detailed job description can make all the difference in quickly finding an ideal candidate with the necessary skill set and qualifications. It isn't just about listing duties. It is also about setting expectations and creating engagement by expressing organizational values and culture through words. A creative approach to writing will ensure that no two job descriptions are the same. And it will help attract applicants with the charisma and enthusiasm needed for a successful hire.
Duties of a Front Desk Officer
A front desk attendant plays an essential role in providing exemplary customer service and professional first impressions at the front desk of any organization. To fulfill this critical function, they must possess a broad range of skills and experience, from communication to problem-solving. As such, it is important that job descriptions for this position include a comprehensive list of duties and responsibilities.
Greeting Visitors
A front desk attendant's primary duty is to greet customers entering the business premises and direct them to the appropriate personnel or department. This includes answering incoming calls, responding to inquiries about services and products, taking messages, and scheduling appointments.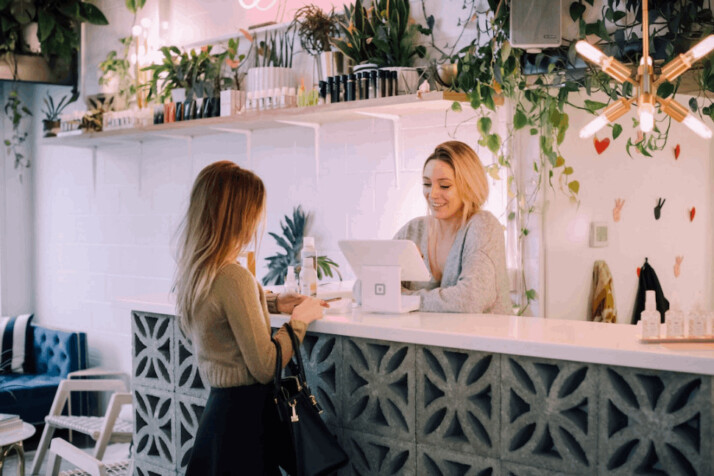 Assisting With Administrative Duties
They may also assist with other administrative tasks like photocopying, filing documents, stocking supplies, and sorting mail. In addition to welcoming guests, a front desk attendant will often be responsible for organizing reservations and guest accommodations. Depending on the particular establishment, they may take payment information via credit card and check in guests using specialized software programs.
Keeping the Work Area Clean
Maintaining a clean and orderly work area should also be expected of a front desk attendant. From dusting furniture to restocking office materials, these professionals ensure that their workspace is tidy while adhering to organizational standards. In some cases, they might even monitor security systems by verifying badges and keeping visitors' log books up to date.
A successful front desk officer must have excellent communication abilities and knowledge of proper phone etiquette and customer service techniques. Finally, most establishments expect their front desk officers to stay abreast of organizational policies, procedures, and regulations about customer service operations. Doing so ensures that all interactions are conducted professionally and efficiently while protecting confidential information and ensuring compliance with privacy laws.
Front Desk Officer Job Description Templates
You should check these front desk officer job description templates to make things easier for you. They can inspire you as you write yours, or you can use them as they are.
Template 1
We are looking for an experienced front desk officer to join our company. The ideal candidate will have a high school diploma and at least one year of experience as a receptionist or related role. The individual must be comfortable working in a fast-paced environment. You should have excellent communication skills, both verbal and written, and be able to multitask with ease.
As the first point of contact for clients and employees alike, you will be responsible for providing warm and courteous service. This includes greeting guests, answering phones, taking messages, handling inquiries, and resolving complaints. Additionally, you must accurately record information in our database, keep up-to-date records, and relate pertinent information to other departments as needed.
If you possess all of these qualifications and feel that this position is right for you, please apply today!
Template 2
We are seeking a highly motivated and experienced front desk officer to join our team. The successful candidate will be responsible for receiving and distributing packages, as well as answering phones and directing inquiries from customers.
A degree in Business and Office Administration is preferred but not required. Excellent customer service and organizational skills are a must-have requirement. Additionally, the ideal candidate should have exceptional time management abilities and the ability to work under pressure.
The front desk officer will provide comprehensive support to ensure the smooth operation of all front desk activities. This includes greeting visitors and providing helpful information regarding services, policies, and procedures. They should also have excellent interpersonal skills, with the capacity to communicate effectively with colleagues, vendors, and guests alike.
We look forward to hearing from you if you believe that your experience and expertise make you an ideal fit for this role!
Final Thoughts
Front desk attendants are essentially the faces of their respective organizations. This is because they are the first employees that interact with guests. Thus, it is crucial to hire an individual with the skills required. Your job description for the role should detail everything you expect of the employee.
Explore All
Write Job Descriptions Articles