Getting the right manager for your restaurant begins with crafting a great General Restaurant Manager Job Description. The job of a General Restaurant Manager includes overseeing daily operations and ensuring that the restaurant runs smoothly and efficiently. An experienced general manager must comprehensively know industry standards, operational protocols, and local regulations.
The role of a General Manager is an incredibly varied and demanding job. To effectively manage the day-to-day operations of a restaurant, one must possess outstanding leadership skills and be organized and attentive to detail.
This article provides an overview of the duties and responsibilities, including the salary expectations of a General Restaurant.
What Does a Restaurant Manager Do?
A Restaurant Manager ensures a pleasant and successful dining experience for every customer who walks through the door. They have many duties, from hiring staff to overseeing food quality control, balancing the budget, and meeting health and safety standards.
The general restaurant manager must possess excellent leadership skills and be able to multitask to ensure the smooth running of the restaurant. Communication is vital for success in this role, and managers must have excellent interpersonal skills to maintain strong relationships with staff and customers.
Below are some of the typical duties of a restaurant manager.
Hiring and Scheduling
A restaurant manager's primary responsibility is to hire new employees who can create an enjoyable restaurant atmosphere. The manager will typically interview potential candidates and decide which ones to bring on board. Once hired, the manager will create a work schedule that accommodates all employee's needs while keeping within labor law regulations.
Maintaining Quality
To ensure customers remain satisfied with their meals, the restaurant manager must consistently monitor kitchen operations and inspect food quality. They also need to keep up-to-date with food trends and emerging flavors. In addition, they often collaborate with chefs and other cooks to develop menu items that appeal to both guests and staff alike.
Budget Management
The restaurant manager manages spending to ensure that costs are within revenue. This involves developing marketing strategies, negotiating prices with suppliers, and finding ways to reduce operating expenses.
Health and Safety Compliance
Restaurant managers must follow health and safety codes and regulations as part of their managerial responsibilities. This includes ensuring regular deep cleaning, proper storage of raw materials, and training staff on safe food handling procedures.
Customer Service
It is up to the restaurant manager to handle any complaints or issues promptly. From addressing server mistakes to dealing with unsatisfied customers, the manager must be prepared to deal with any situation professionally and politely.
Moreover, he/she should be knowledgeable about any special menus or promotions being offered at the time.
By taking on these multiple roles, a good restaurant manager ensures that everything runs smoothly, providing a positive experience for both customers and staff.
General Restaurant Manager Job Description Template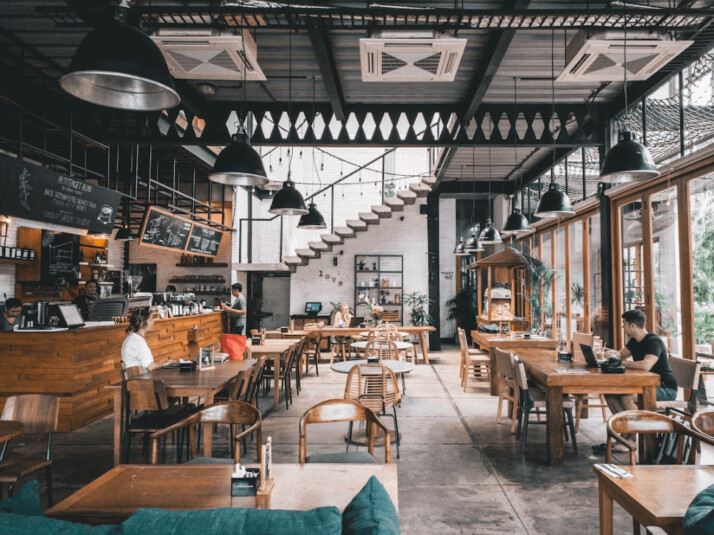 Position: General Restaurant Manager
Location: [City, State]
Job Summary
The General Restaurant Manager is responsible for overseeing the daily operations of our restaurant, including managing staff, overseeing financial transactions, and ensuring customer satisfaction. The General Restaurant Manager plays a crucial role in the success of our restaurant. They are responsible for ensuring that all aspects of the business run smoothly and efficiently.
Responsibilities
Manage staff, including hiring, training, scheduling, and evaluating employee performance.
Develop and manage budgets and financial plans, including forecasting sales and expenses and identifying areas for cost control.
Ensure customer satisfaction by addressing any complaints or concerns in a timely and effective manner.
Maintain high food quality and service standards, and ensure that all staff members learn proper food handling and service techniques.
Develop and implement marketing and promotional strategies, including social media campaigns and special events.
Develop and implement new menu items and specials, and work with kitchen staff to ensure their successful execution.
Requirements
3+ years of restaurant management experience.
Strong leadership skills and the ability to motivate and manage a team effectively.
Excellent communication skills.
Financial management skills and the ability to develop and manage budgets.
Customer service skills and the ability to address customer issues and concerns professionally.
Time Management skills and capacity to multitask.
Food safety knowledge and the ability to ensure compliance with food safety regulations.
A first degree in hospitality management or a related field is preferred but not required.
We seek a motivated and organized individual with a passion for the restaurant industry to join our team as a General Restaurant Manager. We encourage you to apply for this exciting opportunity if you have the skills and experience outlined above.
Conclusion
The role of a General Restaurant Manager encompasses various duties and responsibilities. Some of these are monitoring budgets, ensuring food safety and quality standards, scheduling maintenance and repairs, and overseeing marketing campaigns.
With the necessary qualities, coupled with hard work and dedication, a general restaurant manager can help create an enjoyable environment for everyone involved.
Explore All
Write Job Descriptions Articles