A grocery stocker is an essential job in the retail food industry and one that requires hard work and dedication. There are a variety of skills that a successful applicant should have to perform their responsibilities effectively. And all of this should be detailed in a grocery stocker job description.
In this article, we'll be looking at a job description sample for a grocery stocker. This will help provide clarity and guidance for both the employer and the employee. Having this kind of information spelled out in clear and concise language sets expectations for both parties, allowing them to form a productive relationship.
What Does a Grocery Stocker Do?
A grocery stocker is an integral part of a store's operations, responsible for stocking shelves and refrigerated sections with products from deliveries. This position requires working quickly and efficiently to keep the store clean and organized. A stocker must be reliable, have great organizational skills, and know about the products being stocked.
A typical day for a grocery stocker includes:
Unloading pallets of merchandise that arrive at the store
Sorting through them to determine what should go where
Arranging items on shelves and other displays
Checking dates on food products
Cleaning shelves and coolers
Rotating older products
Checking inventory levels
Monitoring expiration dates
The stocker might also need to help customers find products if necessary. They must also work closely with supervisors and other staff members to promptly complete tasks.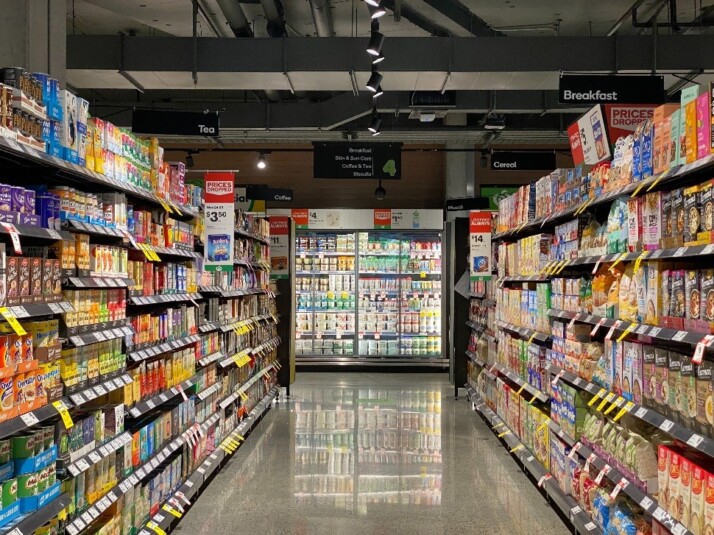 Grocery Stocker Job Description Example
We are looking for an experienced grocery stocker to join our team! This position requires someone with a keen eye for detail and organizational skills. You must also be able to communicate effectively to keep up with the fast pace of stocking. The ideal candidate is reliable, proactive, and has an enthusiasm for keeping shelves stocked and organized.
Responsibilities:
Maintain inventory levels by replenishing merchandise according to established guidelines
Ensure items are stocked neatly and at appropriate levels
Monitor expiration dates on products and remove outdated items as necessary
Receive deliveries and unload packages onto shelves
Follow safety procedures when handling hazardous materials
Respond promptly to customer inquiries about product availability and prices
Qualifications:
At least 1-year experience in a similar role
Working knowledge of food safety regulations
Ability to lift heavy boxes (up to 50. lbs)
Excellent math and communication skills
Willingness to work flexible hours
Ability to remain focused while working autonomously
Final Words
Grocery stocking is an incredibly important job within the retail sector. Thus it's vital that both employers and employees alike are aware of the specific roles and responsibilities associated with it. This is where a grocery stocker job description comes in.
A well-drafted job description helps establish expectations while simultaneously preventing misunderstandings or ambiguity between employer and employee. It's vital to take the time to create a comprehensive but straightforward job description that covers every detail necessary to perform the role effectively.
Explore All
Write Job Descriptions Articles