Job descriptions are indispensable for identifying the most competent applicants for any post. The group lead job description concisely lists the position's duties, qualifications, and responsibilities.
Companies need group leads to help facilitate and optimize the coordination of activities among team members. By providing clear direction, guidance, and feedback, group leads can ensure that tasks are completed efficiently and effectively to meet organizational objectives.
Still need to figure it out? We've got you covered! This article defines a group lead, their ideal duties, and their skill set and provides an illustration to guide you.
Who Is a Group Lead?
A Group Lead or team leader is an experienced individual who oversees a team of professionals. The leader guides and motivates them to work together to achieve common goals.
They are adept communicators who foster productive relationships among their group members and provide direction when needed. Moreover, they possess the knowledge and technical skills to lead initiatives and effectively complete projects.
Group Leads utilize their problem-solving abilities and creative thinking to come up with solutions to any challenges.
What Makes a Good Team Leader?
Group leads are the backbone of a company. A team leader guides, monitors, and directs a group of employees to achieve organizational goals that contribute to its success. Team leaders motivate and inspire their teams by fostering positive communication, fostering team cohesion, and exhibiting adaptability.
Template for Team Leader Job Description
We seek a result-oriented team leader responsible for monitoring and directing a team to meet the firm's goals and boost revenues.
You will give the team direction, instruction, training, and leadership to motivate them to perform at their highest level. You should build a cohesive team that maximizes the sales team's capabilities through effective collaboration.
To be effective as a team leader, you must have a history of motivating teams and achieving excellent sales results.
A top-notch team leader must exhibit exceptional interpersonal skills to develop strong relationships with the team and customers. Such a person must also be goal-oriented and efficiently manage the team's day-to-day tasks.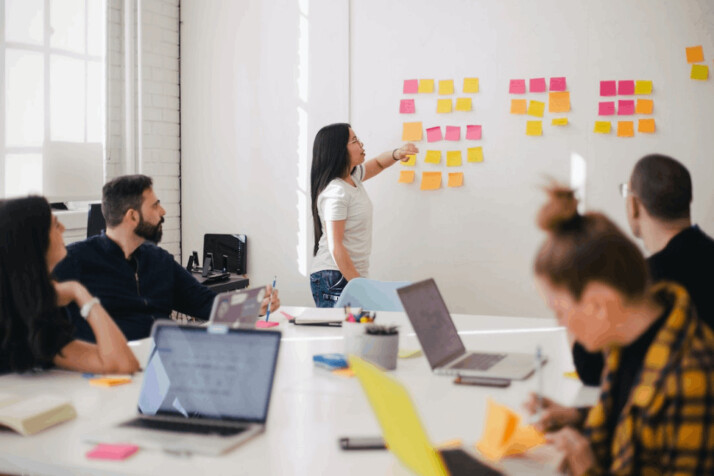 Team leader duties include:
Managing the daily operations of the team.
Motivating team members to accomplish organizational objectives.
Creating and implementing a schedule to achieve goals.
Delegating work to team members.
Providing team members with the skills necessary to enhance their confidence, product knowledge, and communication abilities.
Quarterly performance reviews are conducted.
Through a successful team, contribute to the expansion of the organization.
Developing an inspiring work atmosphere that motivates the team.
Team leader qualifications
Must possess a high school diploma or equivalent.
A minimum of two years of experience is required.
Excellent communication abilities.
Confidence and negotiation expertise.
Computer-literate.
Strong organizational capacity to provide direction for the team.
Wrapping Up
Some of the skills and qualifications typically needed for a group lead job descriptionare technology, leadership, and communication expertise. Clear communication with team members, the business, and clients is key to any job, but it is essential in this particular role.
Explore All
Write Job Descriptions Articles