The hospitality industry provides jobs for millions of people worldwide. At the forefront of this industry are guest room attendants. These individuals ensure guests have a pleasant and comfortable stay at hotels and other lodging establishments.
The demand for guest room attendants continues to grow as the industry expands. However, finding the perfect candidate for this position can be challenging. But clearly defining the job responsibilities and qualifications in a detailed guest room attendant job description can make the process easier.
This article will guide you in writing a great guest room attendant job description.
Who is a Guest Room Attendant?
A guest room attendant is a hospitality worker tasked with maintaining and cleaning guest rooms in hotels, motels, inns, or resorts. They are responsible for ensuring that guest rooms are clean, comfortable, and well-stocked with supplies. They also address any issues or concerns that guests may have with their rooms.
Guest room attendants primarily work as part of a larger housekeeping team. They may also be responsible for cleaning public areas of the hotel.
Where does a Guest Room Attendant work?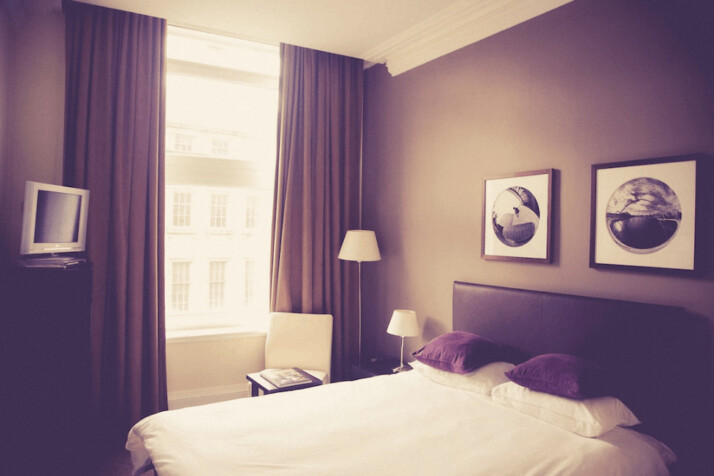 A guest room attendant may work in a hotel, motel, inn, resort, cabana, or other lodging establishments. They maintain the cleanliness and appearance of guest rooms and public areas. They may also interact with guests to provide information and assistance.
Guest room attendants may work in luxurious hotels or smaller, more casual lodgings. Their work is usually physically demanding, as it involves cleaning multiple rooms per shift and standing for long periods.
The schedule may be flexible and include nights, weekends, and holidays.
Duties of a Guest Room Attendant
The responsibilities of a guest room attendant include the following:
Cleaning and tidying guest rooms and bathrooms, including making beds, changing linens, and stocking toiletries.
Checking guest rooms for necessary repairs and reporting any issues to the appropriate department.
Inspecting guest rooms to ensure they meet quality and cleanliness standards.
Responding to guest requests and inquiries in a timely and professional manner.
Replenishing room supplies such as linens, towels, and amenities.
Restocking coffee and minibars.
Replacing light bulbs, remote control, stationery, or any gadget needing replacement.
Following proper procedures for handling and reporting lost and found items.
Keeping an inventory of cleaning supplies and reporting when supplies need to be reordered.
Adhering to health and safety regulations, such as adequately cleaning chemicals and equipment.
Assisting with laundry duties.
Skills of a Guest Room Attendant
Some of the skills a guest room attendant must possess include the following:
Strong communication and customer service skills.
Attention to detail and ability to follow procedures.
Physical stamina and ability to lift and move heavy items.
Ability to work efficiently under pressure.
Ability to multitask.
Knowledge of cleaning and sanitation methods.
Knowledge of hotel operations and policies.
Familiarity with common household and hotel cleaning equipment.
Basic math skills for handling cash and making changes.
Flexible enough to work different shifts, including weekends and holidays.
Professionalism and a neat and well-groomed appearance.
Educational Requirements
The educational and training requirements for a guest room attendant vary depending on the employer and the location of the job. A high school diploma or equivalent is often preferred but not always required. However, employers prefer applicants to have some certification or post-secondary education.
Usually, employers provide on-the-job training. This can last from a few days to a few weeks with attendants learning through hands-on training. They also learn by shadowing experienced employees, and attending meetings and training sessions.
Some employers may also require a valid driver's license to prove that the individual can drive. Guest room attendants may also be trained in using housekeeping equipment, handling hazardous materials, and health and safety procedures.
Experience Required by a Guest Room Attendant
The experience level required of a guest room attendant can vary depending on the specific employer and location. Employers generally prefer that candidates have at least 1-2 years of experience in a similar role, such as housekeeping or customer service. Entry-level positions may be available for candidates with no prior experience.
Other skills employers look for include strong attention to detail, excellent customer service skills, and the ability to work well in a team.
Salary of a Guest Room Attendant
The salary of a guest room attendant ranges from $10-$20 per hour. However, some guest room attendants may earn significantly more or less than this amount, depending on their qualifications and the employer.
Guest Room Attendant Job Description Examples
Company name: Ladino Hotel and Suites
Job Title: Guest Room Attendant Job Description
We want a motivated and enthusiastic individual to join our team as a Guest Room Attendant. The successful candidate will ensure that all guests have an excellent, comfortable stay at our hotel.
Primary responsibilities include the following:
Cleaning guest rooms.
Tidying common areas.
Preparing laundry for the housekeeping staff.
Stocking towels and linens.
Changing bed linens.
Replenishing bathroom supplies.
Vacuuming carpets.
The successful candidate may also be asked to assist with other duties around the property when needed. Applicants must possess excellent organizational skills, as well as interpersonal and communication abilities. And be able to handle multiple tasks simultaneously while maintaining a courteous demeanor at all times.
Our hotel prides itself on providing exceptional customer service; therefore, candidates must demonstrate empathy and understanding toward guests' needs.
Salary
Competitive wages and bonus structure.
Additional Requirements
Flexibility towards working shifts, including weekends and holidays, is essential for this job. Applicants should also possess excellent written and verbal communication skills and strong problem-solving abilities. Knowledge about safety regulations of housekeeping is desirable but optional.
A keen eye for detail is also necessary for this role.
If you are up to the challenge and possess the right qualifications, please submit your resume today!
Wrapping Up
Guest room attendants are professionals that ensure that guests have a very memorable experience at any lodging. This position is vital for retaining and satisfying customers.
If you want to provide guests with top-notch service, take the time to hire a great guest room attendant. Start by generating the perfect job description using Hey INK.
Explore All
Write Job Descriptions Articles