A head of compliance is a critical position in any organization. They play an essential role in ensuring the business meets its legal and ethical obligations. The head of compliance requires extensive experience in risk management, corporate governance, and regulatory framework.
So, this article will explore a great example of a head of compliance job description and the key responsibilities for success in this position.
Skills and Duties of a Head of Compliance
A Head of Compliance is a managerial role responsible for ensuring that a company's policies, procedures, and regulations comply with the industry standards. Below are some of the primary skills and qualifications of the head of compliance:
Develop Company Policies and Procedures
As head of compliance, the manager must develop and implement company policies and procedures. This ensures that all business operations are conducted in line with applicable regulations and standards. These should be regularly reviewed for accuracy and updated accordingly when necessary.
Monitor Compliance With Regulations
The manager is responsible for monitoring compliance with relevant laws and regulations and any internal policies or procedures established by the company.
They conduct regular checks to ensure all areas of the business are compliant with these rules and take appropriate action if issues are found.
Identify Risk Areas
A vital responsibility of a head of compliance is to identify potential risk areas within the company's operations. This includes identifying weaknesses in processes or systems which could lead to non-compliance or reputational damage.
It also involves staying up to date on changes in industry regulations so that the company can adjust its practices accordingly.
Report Violations
The manager must report any violations of legal or regulatory requirements to the relevant authorities. They need to provide an explanation of how they intend to rectify the issue.
They should also ensure that all staff is informed of their duties and responsibilities regarding compliance with applicable laws and regulations.
Maintain Records
Keeping accurate records is essential to demonstrating compliance and understanding where weaknesses exist in the system. The manager must maintain detailed records of all activities related to compliance and regularly review them to assess performance.
Provide Training
The head of compliance must provide training and education to all employees on topics. It includes data protection, anti-bribery and corruption, financial crime prevention, and other relevant subjects. This helps ensure that everyone understands their role in promoting compliance across the business.
Leverage Business Experience
With experience in both legal matters and the business world, the manager has a unique ability. They can bridge the gap between these two worlds and advise executives on how best to remain compliant while achieving their goals. This requires an in-depth knowledge of current regulations and trends to help the business stay ahead of the curve.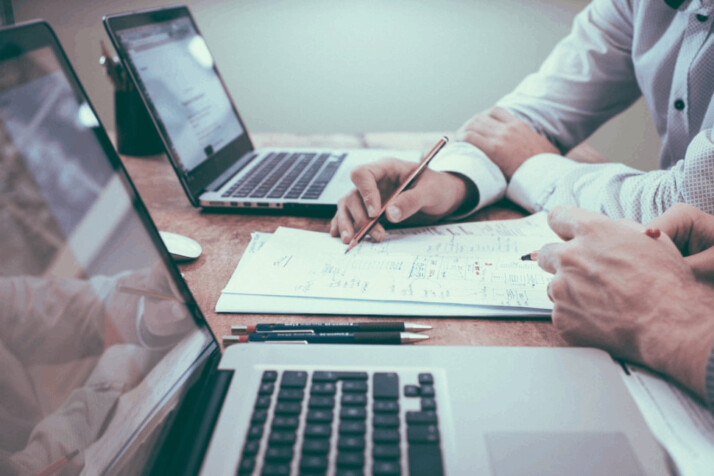 Head of Compliance Job Description Example
Let's look at a well-crafted head of compliance job description and understand the key tasks associated with this role.
Job Description Example:
Are you an experienced professional with a passion for compliance and an eye for detail? We are looking for an enthusiastic Head of Compliance to join our team and lead us in achieving the highest standards of legal conduct.
In this role, you will be responsible for developing and executing strategies that ensure compliance with all applicable laws and regulations. You will also design and implement best practice frameworks to support the organization's risk management objectives.
Your responsibilities will include the following:
Establishing and maintaining effective relationships with external stakeholders such as regulators, law firms, and industry experts
Managing any investigations into potential violations of corporate policies or regulatory rules
Regularly monitoring progress against key performance indicators
Overseeing implementation of corrective measures where necessary
Developing comprehensive training programs related to compliance processes and procedures
Conducting periodic reviews to assess conformance with relevant legislation
To be successful in this position, you should possess excellent problem-solving skills and outstanding knowledge of regulatory requirements. Additionally, you should demonstrate strong leadership abilities and sound judgment.
Our ideal candidate has the following:
A Bachelor's degree in Law, Business Administration, or a related field
Proven experience in a similar role in a large business environment
Knowledgeable of applicable laws, guidelines, and global regulations
Excellent written and verbal communication skills
Strong organizational and time management capabilities
At [Company], we have created an inspiring workplace culture that values collaboration, creativity, and personal growth. As Head of Compliance, you can look forward to receiving competitive remuneration packages and other benefits such as health insurance and retirement plans. If you think you are a good fit for the job, don't hesitate to apply!
Conclusion
The job of a head of compliance is an incredibly complex and demanding one. It requires exceptional attention to detail and a passion for upholding the highest standards.
With a unique blend of technical knowledge, interpersonal skills, and uncompromising ethics, this role is truly invaluable to any organization. An effective head of compliance will bring increased transparency, accountability, and trustworthiness to their respective business environment.
Explore All
Write Job Descriptions Articles