A help desk technician is an invaluable asset for any company, as they provide technical assistance to customers and employees on a daily basis. This essential role requires knowledge of the industry and customer service skills.
This is why it's imperative that businesses have a well-crafted help desk technicians job description to ensure their technicians have the most important qualifications.
Duties of Help Desk Technicians
What exactly are the duties of a help desk technician? The answer is right here in this section of the article.
Troubleshooting Issues
Firstly, a help desk technician must be adept at troubleshooting issues both over the phone and in person. They may need to address problems ranging from software applications to hardware failures, often using remote support tools to quickly diagnose and resolve issues.
The technician must also demonstrate excellent communication skills by clearly explaining the problem to clients and accurately translating the client's needs into actionable tasks. Doing this makes it easier to find resolutions.
Keeping Accurate Records of Customer Interaction
In addition, help desk technicians are expected to keep accurate records of conversations and interactions with customers. These records include details such as inquiries, complaints, and solutions implemented.
They should document all incidents, changes made to systems, and other relevant data within a tracking system. At the same time, they should ensure that security protocols are adhered to at all times when dealing with confidential information.
They may also assist with the installation and maintenance of computer hardware, software programs, and operating systems.
Answering General Queries
Help desk technicians serve as the primary point of contact for users who have questions about products or services. This means they will often be required to answer general queries via email or telephone. These queries typically pertain to product features and functions, account management, pricing plans, delivery methods, and many more topics.
As such, it is imperative that these professionals stay up-to-date with industry trends in order to effectively provide answers to customers' questions. Furthermore, help desk technicians should strive to exceed customer expectations by displaying courtesy and demonstrating patience during interactions.
Review Processes for Efficiency
A help desk technician must assess their own performance regularly. They should take the initiative in identifying recurrent issues and suggest appropriate solutions based on the nature of the incident. Additionally, they should review processes and procedures regularly to identify areas of improvement in terms of speed, efficiency, and cost.
Help Desk Technicians Job Description Templates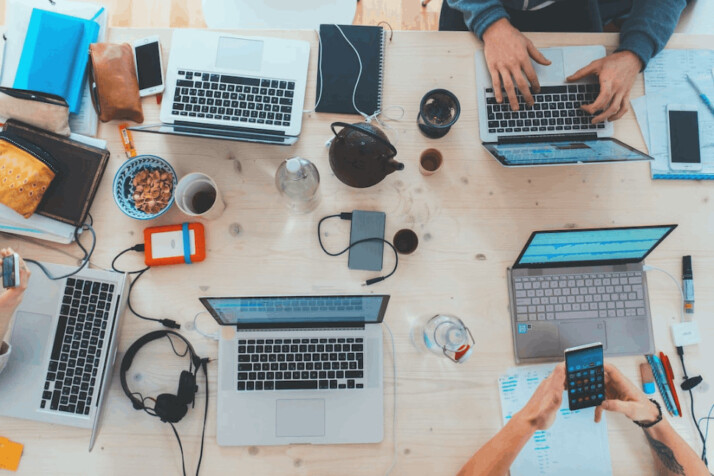 To ensure you get the right fit for the role, we have some help desk technicians job description templates for you.
Template 1
We are looking to hire a Help Desk Technician who has the experience and knowledge necessary for the role. The ideal candidate should possess an associate's degree or higher in Computer Science, IT, or related fields.
The successful applicant will be responsible for providing technical assistance and support to our customers via phone, email, chat, or other mediums as needed. In addition, they will respond promptly to customer inquiries; diagnose and resolve software problems by collecting the required information and using various troubleshooting techniques; assist with the installation of hardware/software products; provide clear instructions on how to navigate various computer applications; research questions using available resources; collaborate with colleagues in resolving complex issues; and update records within the organization's database.
Our qualified individual must demonstrate excellent interpersonal skills, attention to detail, problem-solving abilities, and a passion for helping others succeed. We require that all applicants have at least one year of relevant experience in a customer service position. In addition, they should have an advanced understanding of MS Office Suite. Knowledge of common networking protocols is highly preferred.
Template 2
We are looking to hire a talented and experienced Help Desk Technician to join our team! The successful candidate must possess a degree in Computer Science or a related field, with two years of experience in an IT environment.
The responsibilities of this role include, but are not limited to:
Responding to customer queries via telephone, email and other communication channels
Troubleshooting software and hardware issues on both Macs and PCs
Managing user accounts, passwords, and security settings
Performing system updates and upgrades
Monitoring the organization's IT infrastructure for errors and malfunctions
Developing training materials for users
A qualified applicant should be passionate about technology, have excellent problem-solving capabilities, display superior communication skills, and demonstrate enthusiasm when dealing with customers. An ideal candidate will also possess knowledge of commonly used help desk management tools. We seek someone who is able to prioritize tasks according to urgency and complexity while maintaining meticulous attention to detail.
If you feel that you are well-suited for this position, please apply today!
Template 3
We are seeking a Help Desk Technician to join our team and provide technical assistance to our customers. The ideal candidate will have at least three years of experience in computer science plus an associate's degree or equivalent work-related experience.
A successful hire must be able to communicate complex technology solutions effectively and accurately, both verbally and written. They should also possess exceptional problem-solving capabilities and demonstrate the ability to think quickly on their feet.
The primary responsibility of this position is to address customer inquiries and resolve issues related to computers, software, networks, hardware, and more. Other duties include:
Identifying and troubleshooting potential IT problems before they arise
Documenting procedures for system maintenance, including installation and upgrades
Maintaining contact with vendors regarding necessary supplies
Installing new products upon request.
The chosen candidate should have strong interpersonal skills and the capability to build positive relationships with coworkers, clients, and other stakeholders. If you have excellent communication abilities, great attention to detail, and knowledge of common IT systems, then we would like to hear from you!
Final Thoughts
Your help desk technician job description is important because it tells applicants what the job responsibilities are. With the examples in this article, you can craft yours with ease.
Explore All
Write Job Descriptions Articles