Hospital case managers are integral to the healthcare system, ensuring patient cases are properly managed and monitored. As a hospital case manager job description outlines, these professionals must have knowledge of both medical terminology and administrative processes. It enables them to ensure smooth operations throughout the organization.
With their unique mix of skills, they become the go-to problem solvers for any issues that may arise within the hospital. This article will provide an excellent example of a case manager job description and review the key tasks associated with this role.
Responsibilities of a Hospital Case Manager
A Hospital Case Manager is a medical professional who coordinates and manages patient care. They ensure the right resources are used to help each patient achieve their health goals.
Below are some of the key responsibilities of a Hospital Case Manager:
Experience With Medical Procedures
A case manager must have experience in various medical procedures, such as diagnosing illnesses, writing prescriptions, providing home healthcare services, and coordinating hospital treatments. This expertise allows them to make informed decisions about which treatments and resources will best benefit patients.
Plan Care Paths
A hospital case manager works closely with other healthcare team members to develop an individualized plan of care for each patient. The plan outlines the steps needed to achieve the desired outcomes and ensures that all treatments, medications, and therapies are coordinated effectively.
Management of Resources
An important part of being a successful hospital case manager is managing the limited resources available within the healthcare system. They must be able to balance cost-effectiveness with quality of care when making decisions about which services or treatments to provide.
Health Education and Support
In addition to clinical duties, a case manager provides ongoing support to patients and families. They educate them on disease management strategies and help them access social services and community resources.
Work Collaboratively
To ensure effective communication and coordination of care, a hospital case manager should work collaboratively with nurses, doctors, therapists, and other healthcare professionals.
Coordinate Care Transitions
As patients transition between settings (e.g., hospital to home), a case manager's role is to monitor progress. They facilitate smooth transitions while minimizing any gaps in care.
Patient Advocacy
One of the primary responsibilities of a hospital case manager is advocating for the needs of their patients. This includes protecting patients' rights, representing their interests during conflict resolution, and ensuring they receive the highest level of care possible.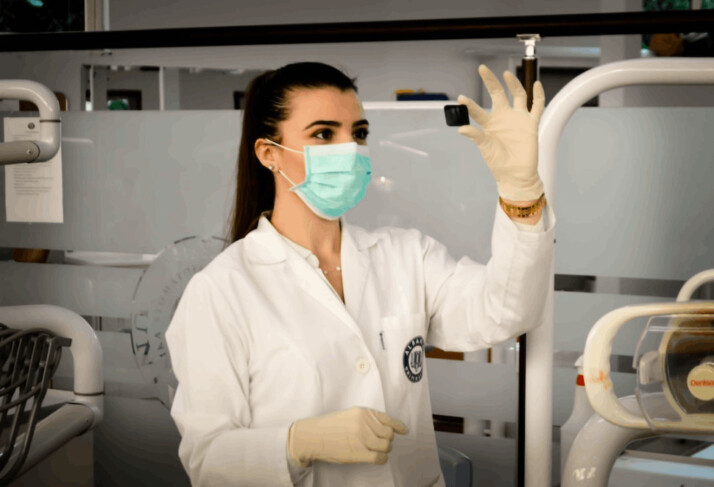 Hospital Case Manager Job Description Example
Let's look at an excellent example of a hospital case manager job description that clearly conveys the skills and qualities of this role:
Job Description Example:
We are seeking an experienced, passionate, and motivated Hospital Case Manager to join our team. As a member of our organization, you will work directly with patients and their families. You must ensure a smooth transition from hospital admission to discharge. Your primary goal is to provide comprehensive care management that meets each patient's individual needs while creating personalized plans for medical services.
Responsibilities:
Develop treatment plans tailored to the individual needs of patients
Facilitate coordination between medical teams, such as doctors and nurses
Monitor the progress of health care plans to ensure quality standards
Collect data related to diagnosis and outcomes
Communicate regularly with the patient's family or legal guardians regarding the condition
Work collaboratively with insurance companies to process claims
Skills & Qualities:
Excellent interpersonal and communication skills
Detail-oriented and organized with the ability to multitask
Demonstrated ability to build trust with stakeholders
Knowledgeable in HIPAA regulations and state healthcare laws
Understanding of medical terminology and coding systems
Our company culture promotes creativity and collaboration, offering employees the opportunity to have a meaningful impact on the lives of patients. We also offer competitive salaries and benefits packages, including paid time off, flexible schedules, and health/dental/vision coverage. If this sounds like the ideal position for you, don't hesitate to apply today!
Conclusion
A hospital case manager ensures that patients receive the best possible care while navigating their journey through the healthcare system. This profession requires clinical and administrative expertise, compassion, and excellent communication skills.
With the outlined job description example as guidance, potential candidates can better understand what it takes to be successful in this rewarding field.
Explore All
Write Job Descriptions Articles