If you want to hire the best person for the job, you need a job description. A host and hostess job description is a quick summary of essential tasks, requirements, and skills.
This article reveals what the position of a host/hostess entails, duties and basic skill requirement with a good sample to help you for your job description.
Who Is a Host/Hostess?
A host or hostess is an individual who has a natural propensity to be welcoming, friendly and hospitable to visitors. They are often the first people guests meet. Their job is to make sure everyone feels comfortable and welcome as soon as they walk in.
Hosts/hostesses strive to create a unique experience by engaging in conversation with their customers and providing exemplary service with a smile.
Additionally, they may have specialized knowledge about the products or services available within their given environment which allows them to make personalized recommendations.
What Makes a Good Host/Hostess?
A good host/hostess possesses a unique combination of charisma, congeniality, and confidence. They must be able to skillfully navigate conversations and connect with guests on an individual level.
By exhibiting these qualities, hosts/hostesses can create a welcoming environment for all who enter the establishment.
A proficient host/hostess exhibits poise and composure in any situation, no matter how chaotic. With each guest interaction, they remain poised and diplomatic, even when faced with challenging guests or unexpected occurrences. Their knowledge and experience allows them to address issues that arise during service.
The best hosts/hostesses have an innate ability to discern what guests need before they ask. This intuitiveness allows them to anticipate requests, such as adjusting volume levels or suggesting menu items, ultimately creating a memorable and pleasant dining experience. Additionally, their presence commands respect from staff and engenders loyalty from patrons.
Host and Hostess Job Description Template
As an illustration of the experience and abilities the organization values in a host/hostess, consider the following case.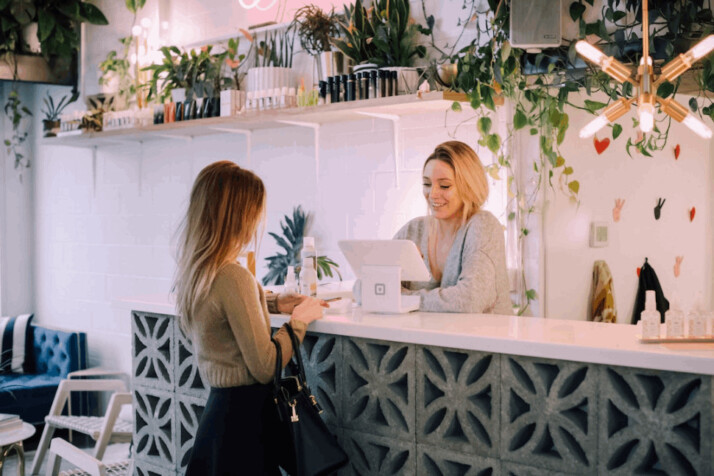 Job Summary:
We are seeking an outgoing and personable Host or Hostess to join our team. The host or hostess' duties consist of welcoming customers, informing them of their approximate wait periods, and showing them to their tables.
To ensure our visitors have a pleasant experience from the minute they arrive until they leave, you must have excellent organizational and people skills. You also need to be flexible and willing to work shifts.
Responsibilities:
Welcoming guests to the location
Provide precise wait times and track waiting lists
Control reservations
Accompany customers to their designated dining and bar locations
Provide menus and announce the identity of the waiter/waitress.
Greet customers as they leave your establishment.
Coordination regarding available seating alternatives with wait staff
Maintain a sanitary waiting area
Serve guests who require special consideration (e.g. children, elderly)
Answer incoming calls and respond to client questions.
Assist wait personnel as necessary
Requirements:
Prior experience as a Host/Hostess or Waiter/Waitress is required.
Understanding of restaurant etiquette
Knowledge of health and safety regulations
Skill in handling reservations
Demonstrable customer service abilities
Superior communication abilities (via phone and in-person)
Excellent organizational abilities and the ability to oversee the full dining and bar area
Ability to work shifts as necessary
Excellent physical condition to walk and stand for the whole of a shift
High school graduation; certification in hospitality is a plus
Conclusion
A host and hostess job descriptionshould be adequately specific and honest. Hiring managers are apt to be strict. So, you want to make sure your application clearly states what the host/hostess is to be responsible for among other things.
Explore All
Write Job Descriptions Articles