Running a hotel effectively is a remarkable feat. While there's no defined success recipe, recruiting a proactive housekeeping team is a great start. How do you hire the best hands for your housekeeping duty? By giving your Hotel Housekeeper job description a facelift.
Although the role of a Housekeeper may be unperceived, they have an immeasurable effect on your guest's first impression and overall satisfaction. So, while hiring a housekeeper, you must be thorough with your job description. A best practice is to investigate the responsibilities of a hotel housekeeper and streamline the ones that apply to your hotel.
Whether you want to build a new housekeeping team or recruit more staff, this article will help you define their responsibilities. It also includes sample templates of a housekeeping job description.
Keep reading to uncover all the juicy details!
Who Is A Hotel Housekeeper?
Housekeepers are hotel employees who clean rooms and common areas and assist with other housekeeping duties. Depending on the hotel's needs, these individuals may act as concierges and room service attendants.
It's also common for them to work as receptionists in front counters, reservations, and cashiering areas. But most of their work revolves around cleaning, replacing toiletries, and ensuring utmost tidiness.
Is it a skilled job? Yes. But partly because of the need to understand a fair amount of technicalities and sophisticated cleaning techniques.
Most importantly, housekeepers require organized ability, persistence, patience, and tact to perform their duties successfully.
What Are The Roles Of A Hotel Housekeeper?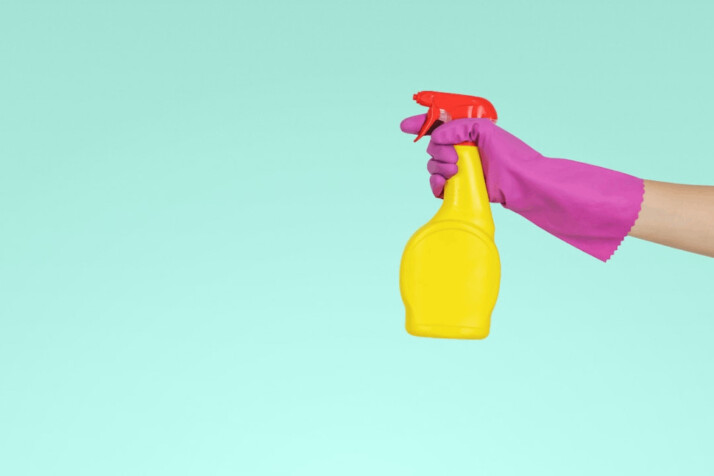 Hotel housekeepers work behind the scenes to bolster guest satisfaction and ensure the hotel runs smoothly. They perform duties like
1. Providing clean, tidy, and orderly guest rooms to ensure a comfortable stay for all patrons.
2. Emptying wastebaskets, vacuuming carpets, sweeping and mopping floors.
3. Replacing soiled linen, restocking toiletries, making beds, and performing other related tasks.
3. Keeping an accurate inventory of supplies such as bed linens, cleaning materials, towels, and other items needed.
4. Courteous and helpful when interacting with guests to create a pleasant atmosphere for optimum satisfaction.
5. Reporting maintenance issues or other concerns that arise during their shift.
6. Sanitizing surfaces and equipment such as showers, tubs, toilets, sinks, door handles, and telephones to prevent the spread of germs.
7. Adhering to health and safety protocols while on duty.
Hotel Housekeeper Job Description Template
We seek an experienced hotel housekeeper to join our housekeeping team. As professionals in this field, we can confidently assure you that we're offering the opportunity of a lifetime – with both challenge and reward. This job will require hard work and dedication, but it comes with the satisfaction of ensuring your guests have the best possible experience.
As an applicant, you must have excellent customer service skills and be willing to go the extra mile. You must also maintain high cleanliness and safety standards in all guest rooms. Attention to detail is essential; you'll need to be able to spot even the slightest imperfection and correct it quickly.
Job Description:
Greet guests warmly upon arrival and departure
Vacuum carpets, dust surfaces, mop floors, wash windows, etc.
Fold linens, make beds, replenish supplies, stock closets, etc.
Maintain inventory of cleaning supplies.
Perform preventive maintenance tasks (e.g., spot-treat stains).
Launder bedsheets, towels, and other linens as needed.
Report any damages or deficiencies to the supervisor.
Ensure compliance with health and safety regulations.
Inspect buildings and grounds regularly for cleanliness.
Handle special cleaning requests from guests.
If you have a proclivity for hospitality, this job is for you!
In A Nutshell.
A hotel housekeeper is a person who maintains the rooms and the general cleaning of a hotel.
However, their responsibilities may vary depending on your hotel's requirements. Hence, you need to define their roles while writing a hotel housekeeper job description.
As a hotelier, abiding by these job description tricks will boost the standard of the resumes you'll receive!
Explore All
Write Job Descriptions Articles