Your Hotel Receptionist job description has more effect on your guest satisfaction than you think!
Here's why.
Hotel Receptionists attend to guests' needs to make their stay pleasant. So, to a large extent, they determine your guest's experience. From flexibly reacting to emerging situations to handling clients' complaints professionally, great receptionists are proactive.
The power to decide your visitor's overall satisfaction lies in your hands. And it all starts with recruiting capable talents with the best job descriptions.
Wondering how to write an excellent description to drive quality hires? We've got you. This article has great sample templates to make your job listing process smooth.
Who Is A Hotel Receptionist?
A Hotel Receptionist is the first point of contact for guests or visitors. They greet guests, take reservations, answer questions, and ensure visitors have outstanding hospitality during their stay.
Depending on the size of the hotel, they may be responsible for the entire building or a single section of the building. Receptionists also play a crucial role in building relationships with guests and resolving any problems they may encounter.
Skills like patience and the ability to be friendly are helpful here. Moreover, a Hotel Receptionist would need proficiency in spoken and written English to perform their duties without hassles.
What Are The Duties Of A Hotel Receptionist?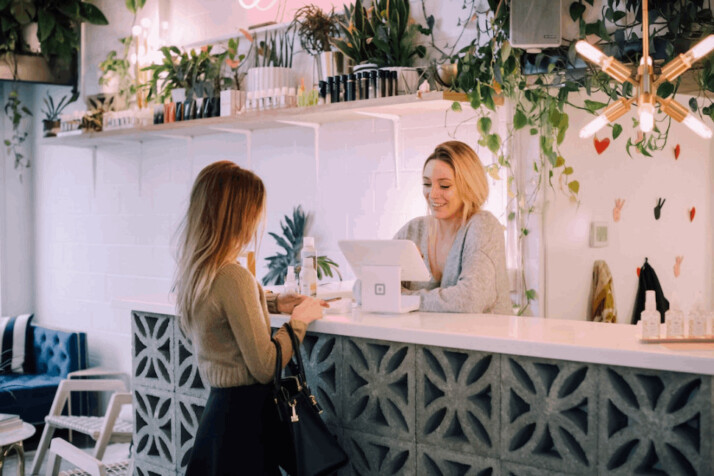 A Hotel Receptionist's essential responsibilities are as follows:
1. Provides efficient, courteous, and professional services to guests of the hotel while checking in or out and throughout their stay.
2. They ensure a warm welcome and farewell to customers and maintain a positive attitude towards them.
3. Take an accurate record of reservations, cancellations, and inquiries by potential guests.
4. Manages cash transactions at the front desk, answering customer phone calls and emails.
5. Resolves complaints during a guest's stay and handles special customer requests.
6. They also keep the lobby clean and orderly and stock materials like pens, notepads, check-in sheets, or brochures.
7. Takes proactive measures to ensure safety standards are met and respond to security incidents promptly.
8. Develops meaningful customer relationships and create lasting impressions that encourage repeat visits.
Hotel Receptionist Job Description Templates
Sample 1
As a Hotel Receptionist, you are a customer service professional responsible for providing exemplary service to hotel guests. You will greet and register customers, manage reservations and provide information about the hotel services and facilities.
In addition, you will take payments, process check-ins and check-outs, answer queries, direct calls, and more. To execute your duties proficiently, you should have excellent communication, problem-solving, and organizational abilities.
Basic Requirements:
Proven work experience as a Hotel Receptionist or similar role.
Hands-on experience with office equipment like computers.
Familiarity with hospitality management software (e.g., Opera PMS).
Excellent organizational and multitasking abilities.
Proficient in MS Office (Word/Excel/Outlook).
Solid customer service attitude combined with outstanding people skills.
Ability to remain calm under pressure.
Fluent in English.
High school diploma; additional certification in Hospitality or Hotel Management is a plus.
Ready to join our incredible team? Apply now!
Sample 2
A Hotel Receptionist is responsible for providing all guests with a warm and welcoming atmosphere; this will be your primary duty. You will also administer reservations, check-ins, concierge assistance, and other needs.
It's essential to possess multitasking skills and stay organized or methodical when dealing with customer requests. You should also have a calm, courteous demeanor.
Requirements:
Proven experience working in hospitality and customer service fields.
Exceptional written and verbal communication skills; fluency in multiple languages is advantageous.
Proficiency in using computer systems like PMS and essential office equipment.
An understanding of relevant policies and procedures, including security protocols.
A knack for problem-solving and attention to detail.
Ability to work under pressure in fast-paced environments.
Do these abilities strike a chord? We would love nothing more than to hear from you!
Final Words
Summarily, hotel receptionists greet visitors, answer the telephone, run guest check-out forms, and receive guests.
Due to the nature of their position, they play a crucial role in ensuring customer contentment. Hence, you should write better Hotel Receptionist job descriptions to improve your applicant pool and increase guest satisfaction/customer retention.
Explore All
Write Job Descriptions Articles