Housekeeping supervisors play an essential role in the hospitality industry, ensuring that facilities are immaculately clean and organized. As such, it's important to craft a comprehensive job description, so potential candidates understand the scope of this position.
This article will outline free housekeeping supervisor job descriptions that balance professionalism with human emotion. In addition, the article explains the qualities of good housekeeping supervisors.
What Are the Qualities of a Good Housekeeping Supervisor?
A housekeeping supervisor is responsible for overseeing the daily operations of a hotel, resort, or other facility's housekeeping staff. This includes delegating tasks to ensure that all areas are kept in immaculate condition and supervising cleaning protocols to guarantee cleanliness.
They should develop positive relationships with both guests and staff, resolving any issues that may arise while monitoring employee performance.
Organizational Skills
Housekeeping supervisors must possess an array of skills, including excellent organizational abilities and superior customer service. They are meant to maintain accurate room inspection records, schedule staff, implement safety protocols and lead training sessions on proper cleaning techniques.
Ability to Handle and Maintain Hazardous Materials
On top of these administrative duties, housekeeping supervisors must remain alert to any risks associated with hazardous materials and equipment being used by staff. They should perform regular checks throughout each shift and document any irregularities found. In addition, they need to be aware of health and safety regulations to ensure compliance with them.
Communication Skills
In addition, housekeeping supervisors need to demonstrate strong communication skills when interacting with customers or other team members. They should have extensive knowledge about the facilities and services offered as well as policies and procedures. They should be willing to answer questions from guests and assist with complaints or requests as necessary.
Leadership and Conflict Resolution Skill
It is also important for a housekeeping supervisor to foster a conducive working environment. They should take steps to resolve conflicts between co-workers in a professional manner and provide guidance and support where needed. In addition, they should recognize excellence within their team. Overall, the main purpose of this role is to ensure that high levels of sanitation are maintained across all areas of the property.
Housekeeping Supervisor Job Descriptions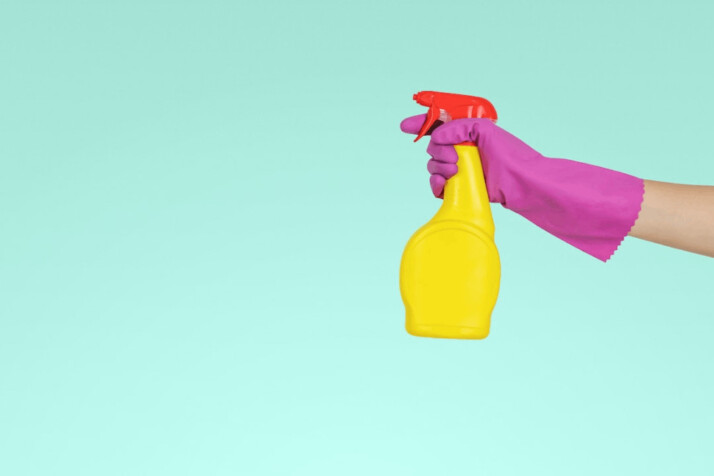 To make things clearer for you, we have included some well-written housekeeping supervisor job descriptions for you. Read through to select the one that suits your needs best.
Template 1
We are seeking an experienced Housekeeping Supervisor to join our team. The ideal candidate will have a strong background in managing a housekeeping department, ensuring the delivery of high-quality services to our guests.
The successful candidate will supervise staff, manage schedules and shifts, maintain records of service progress, inspect completed work and train new employees. In addition, they must possess excellent customer service skills and show adeptness in resolving conflicts with guest complaints.
The ideal candidate must have prior experience as a Housekeeper or Housekeeping Supervisor within a hotel setting. They must also demonstrate expertise in developing operating procedures, implementing safety policies and establishing performance standards. Furthermore, the ability to motivate staff and effectively handle multiple tasks simultaneously is essential.
If you feel that your qualifications meet these requirements, please submit your application today!
Template 2
We are looking for a highly experienced Housekeeping Supervisor to join our team. The successful applicant will be responsible for managing the day-to-day operations of our housekeepers, providing oversight and guidance as needed. They will ensure exceptional service is consistently provided to all guests.
A thorough knowledge of housekeeping requirements and regulations is required for this role. In addition, you must demonstrate an aptitude for quickly solving problems that arise during the course of daily operations. We require someone who has the capacity to work proactively, remains calm in pressured situations, and demonstrates excellent interpersonal skills.
You should also have experience organizing inventory supplies, effectively scheduling duties for housekeepers, and training new employees on proper procedures and protocols. Experience with payroll or budgeting is a plus but not mandatory.
If you feel confident that your qualifications meet these criteria, please submit your resume and cover letter today!
Template 3
We are looking for an experienced Housekeeping Supervisor to lead and manage our housekeeping team. The ideal candidate will possess a background in providing high-quality services to customers, as well as excellent people management skills.
Responsibilities include training staff members on the proper methods of cleaning and tidying rooms, overseeing room inspections, supervising daily operations and assigning tasks accordingly. In addition, the successful applicant must be able to respond quickly to customer inquiries or complaints and take corrective action when necessary.
The right person should have experience in housekeeping management with proven organizational abilities, including time management, problem-solving, and communication skills. They must have an eye for detail and exhibit good judgment, patience, and an understanding of safety requirements to maintain a safe work environment.
A valid driver's license is required to travel between locations. An associate's degree or higher education in hospitality or hotel management is preferred but not required.
If you believe you meet these qualifications and want to join our team, please submit your resume for consideration.
Final Thoughts
Without a well-written job description, it's harder to find a good housekeeping supervisor. With a good description, your recruitment is half-done. The examples in this article can guide you and make things easier.
Explore All
Write Job Descriptions Articles