LinkedIn has become an essential platform for job seekers and employers in today's digital age. A critical feature of LinkedIn is the ability to post job openings and search for candidates. This guide on how to write LinkedIn job description will guide you in crafting the perfect LinkedIn job posting.
It's crucial to craft a clear and compelling job description to attract suitable candidates. This article discusses writing a compelling LinkedIn job description that captures your job's essence and attracts the right talent.
What Is a LinkedIn Job Description?
LinkedIn job descriptions describe a job opening at a company. Job descriptions usually detail the job duties and responsibilities, required qualifications and skills, the job location, and other relevant information. The LinkedIn job description may include additional information about the company or organization offering the position.
Job seekers use these job descriptions to learn about a job post and determine whether or not it is perfect for them.
How To Write LinkedIn Job Description
A great job description can be the difference between landing the best candidate and not having a chance of getting in front of them. You need to get the job description right to attract top talent to your company or organization.
Here are some tips for writing the perfect LinkedIn job description.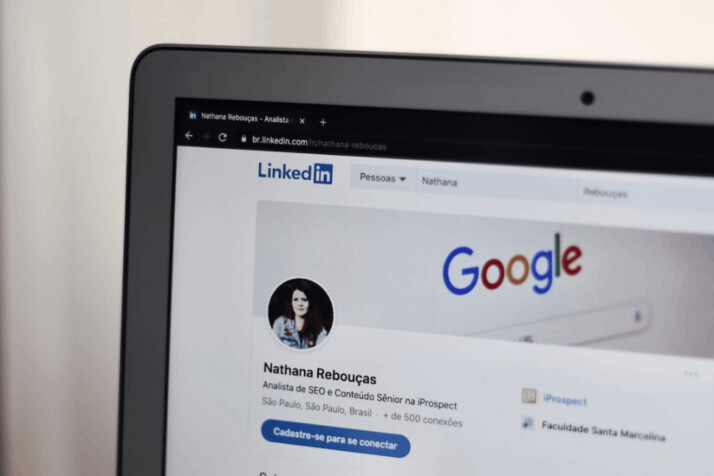 1. Go Straight to the Point
Begin by clearly stating what position is available and what skills are required. Include details such as the job title, salary range, weekly hours, location, and other pertinent information.
2. Make It Compelling
Capture the reader's attention with vivid descriptions of the duties and responsibilities associated with the role. Use concrete words to explain why this opportunity is unique and desirable.
3. Showcase Your Brand
Include elements of your brand story throughout your job description. This will give potential applicants an overview of the company's culture and values. Also, add links to your website, social media profiles, and other digital assets that showcase more about your business.
4. Don't Forget To Engage
Keep readers engaged by asking questions or providing examples where appropriate. You may share real-life scenarios that illustrate the tasks you expect from the ideal candidate.
Tips For Writing A Great LinkedIn Job Description
1. Consider your audience
Consider the type of person you are trying to attract for the role and tailor your description accordingly. Ensure your message resonates with your target demographic by including industry-specific keywords and phrases.
2. Keep it short and sweet.
Keep the job description concise yet comprehensive. Limit yourself to no more than two or three sentences per paragraph so as not to overwhelm readers with too much information. Prospective candidates should be able to scan through the content quickly and clearly understand what's expected from them.
3. Use vivid descriptions
When describing the job duties and responsibilities, don't be afraid to use interesting words and powerful images to convey your message. Compelling visuals will keep readers engaged and draw their attention toward key aspects of the role.
4. Showcase company culture
The job description is an opportunity for employers to showcase unique elements of their organization. Take the time to talk about company values, mission statements, and team activities that would pique the interest of prospective employees.
Conclusion
An effective LinkedIn job description is vital in attracting top talent to your organization. Clearly describing duties, responsibilities, qualifications, and skills can ensure you reach suitable candidates.
By staying up-to-date in your hiring efforts, you can position your company as a top choice for top talent. Follow the tips in this article to learn how to write LinkedIn job description and successfully reach the right talent for your organization.
Explore All
Write Job Descriptions Articles