The perfect HR Partner job description is professional yet personable and relatable. A bit formal and a bit 'sweet.' That's how a job description gets noticed by the right people!
It's like the act of wooing– but in a more professional way! Your job listing should excite the best talents in the industry and drive them to hit the apply button. Achieving this is no small feat– you need to provide adequate information without overwhelming applicants. This helps you streamline your options and focus on candidates that best fit your company.
This post contains an HR Partner job description sample to help you create an excellent first impression.
Who Is A HR Partner?
An HR business partner (HRBP) is also called a strategic business partner. They are experienced Human Resource experts who create agendas, strategies, or methods to enhance long-term HR success.
They work with other company leaders, like HR managers, to devise policies in tandem with the organization's goals. An individual occupying this role combines several Human Resource functions to provide valuable solutions that align with the business objectives.
Hr partners maintain a reasonable amount of literacy regarding business financial positions, culture, and midrange plans. Simply put, they act as consultants and ensure existing Human Resource policies aid the organization's long-term goals and objectives.
What Are The Roles Of A Strategic Business Partner?
The duties of a Human Resource Partner are challenging and dynamic. But here are the basic roles:
Designs And Implements Reliable HR Strategies
A HRBP develops reliable HR strategies and policies to boost the company's success. They achieve this by revamping existing practices or creating better ones to add value to the company.
Scrutinize Existing Policies
Another vital role of an HR partner is to examine current HR policies and seek ways to improve them. This enables them to enhance the company's output or results through Human resource policies.
Partnering With Managers
Human Resource partners works with senior leadership, department leaders, or high-level staff to provide updates on policy changes. By collaborating with managers, they may offer insightful professional opinions to enhance performance management and development goals.
Organize Strategic HR Ideas
To improve HR efficiency, they plan and implement new hr initiatives.
Devise Organizational Approach
This is another integral role of an HR partner. They develop a creative approach to human resource methods to guide team members on essential HR issues.
Organize Strategy Meetings
As expected, they also organize meetings to discuss the objectives of the company and ways to improve it. These sessions may involve training their team to boost productivity, work relationships, and retention.
Analyze Data
Finally, a strategic business partner analyzes data metrics and trends to improve business decisions.
An Effective Sample of Hr Partner Job Description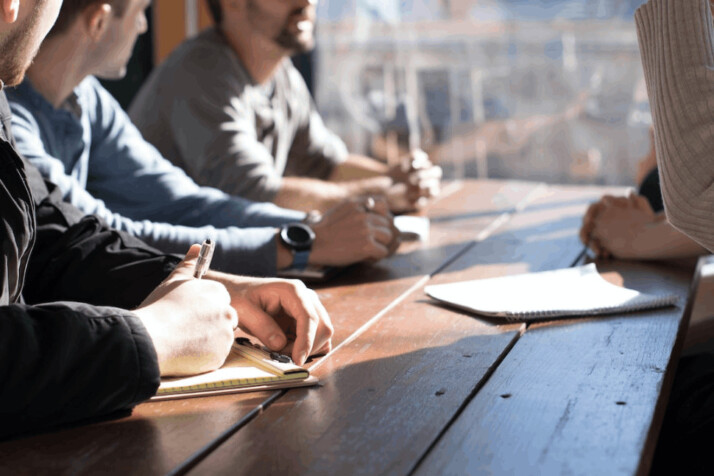 Here's a great Hr partner sample:
Are you an experienced strategic business partner looking for ways to improve? Our company offers great opportunities for career development!
We seek experts who can provide human resources support and guidance to our company.
You will be responsible for developing, implementing, and administering various policies, processes, and procedures. Other duties include issues related to recruitment, employee relations, training employees, payroll, compliance with legal regulations, benefits administration, and other areas of Human Resources.
You must clearly understand the roles and responsibilities of the position and be able to provide practical solutions to complex situations.
You will be responsible for developing Hr programs like Hiring, retention, employee benefits, and compensation.
To succeed in this role, you must possess excellent communication skills, strong organizational abilities, attention to detail, and sound judgment.
We also expect applicants to have an in-depth knowledge of relevant legislation such as labor law, OSHA regulations, EEO laws, and COBRA rules.
You will demonstrate proficiency in building relationships with stakeholders across all levels of the organization while ensuring stringent adherence to applicable standards.
This role requires several years of experience as an HR professional and a Bachelor's degree in Human Resources Management or a related field. And proficiency in resource management.
Does this sound like your dream job? Do you have all these requirements? Your dream job is closer than it appears! It's time to join us!
Conclusion
If your HR partners job description doesn't engage the right talent, you may find yourself drowning in a sea of applications from unqualified talents. So, the first key to writing an excellent job listing is to make it engaging, defined, and convincing.
Learning to infuse these features in your job listing content helps you attract high-quality talents. Feel free to use our sample as a guide while drafting your next job description!
Explore All
Write Job Descriptions Articles