Creating a successful human resources executive job description is essential for any organization. A great human resource executive helps an organization recruit, onboard and retain the best talent.
With clear instructions and the right mindset, anyone can write engaging and inspiring job descriptions to attract top-tier professionals.
In this article, you will find an example of a well-written human resources executive job description. In addition, it explains the duties of a human resources executive.
What Are the Duties of a Human Resources Executive?
A human resources executive is responsible for managing the human resources (HR) functions of a business. They play an integral role in developing and implementing policies, procedures, and programs that align with an organization's strategic goals.
Their primary duties include recruiting and onboarding employees, creating a positive work environment, and ensuring compliance with applicable laws and regulations.
Recruiting New Talents
The first duty of a human resources executive is to recruit new talent. This includes understanding the position requirements and developing job postings that accurately reflect the needs of the organization. Executives must also assess potential candidates, review resumes, coordinate interviews, and make hiring decisions based on the best candidate fit for the role.
Training New Talents
In addition to recruitment, executives may be tasked with training new employees. This involves working closely with managers and supervisors to develop orientation materials and ensure all necessary paperwork is completed correctly.
Providing Staff With Compensation Packages
Another important duty of an HR executive is providing benefits and compensation packages to staff members. Benefits can help to attract qualified applicants while fostering employee engagement, retention, and satisfaction within the company. HR executives are responsible for researching and selecting insurance plans, vacation allowances, and retirement contributions that meet the needs of their organization.
Ensuring Accurate Payroll Processing
Additionally, they must ensure accurate payroll processing, review salaries periodically, and respond to any grievances regarding pay or benefits.
Maintaining a Healthy Work Environment
HR executives also play an essential role in maintaining a healthy workplace culture. This includes assessing the performance of current employees, facilitating communication between management and employees, implementing fair disciplinary practices, and responding to complaints promptly.
They are also responsible for ensuring compliance with all applicable state and federal employment laws concerning discrimination, harassment, disability rights, and safety standards.
Human Resources Executive Job Description Templates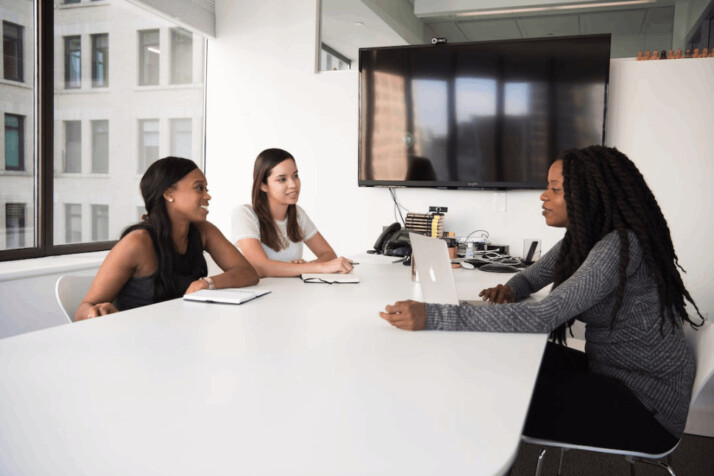 To help you get the best talent, check out these human resources executive job description templates.
Template 1
We are seeking an experienced Human Resources Executive to join our team. The successful candidate will have at least five years of experience in HR functions. They will be responsible for tasks related to recruitment, employee relations, personnel administration, training and organizational development.
The ideal individual must possess excellent communication skills as well as problem-solving abilities and proficiency with Microsoft Office applications. A bachelor's degree or higher in Human Resources Management is highly desirable.
Key responsibilities include:
Developing recruitment strategies
Processing and maintaining employee records
Monitoring performance management processes
Conducting exit interviews
Analyzing trends in workforce metrics
Overseeing the onboarding process
Administering benefits programs
Implementing safety and health regulations
In addition, the successful applicant should provide guidance on labor laws and ensure compliance with applicable legislation.
This position also involves ensuring that policies and procedures are properly communicated to employees throughout the organization. You will also work closely with various departments to ensure smooth operations. To be considered for this role, you must demonstrate strong interpersonal skills and be capable of resolving conflicts. Familiarity with Applicant Tracking Systems (ATS) is an advantage.
Template 2
We are looking for an experienced and motivated HR Executive to join our growing team. The ideal candidate will possess a minimum of five years of experience in Human Resources, as well as the following qualifications and skills:
A degree in Human Resources Management or a related field
Familiarity with current legal requirements pertaining to human resources activities
Excellent written and verbal communication skills
Ability to develop effective relationships with employees at all levels
An understanding of recruitment processes and procedures
Flexibility when dealing with changes in policy, procedure and practice
Proficiency using Microsoft Office programs, especially Word and Excel
Knowledge of applicable laws regarding employee management
The successful candidate will be responsible for leading HR initiatives and overseeing staff development while managing the day-to-day operations of the department. This includes maintaining personnel records, recruiting and interviewing potential candidates, developing policies, and ensuring compliance with employment regulations.
Additionally, the HR Executive should be able to demonstrate initiative by continuously seeking out new ideas to improve efficiency and effectiveness within the organization.
Final Thoughts
Ultimately, an HR executive is responsible for setting the tone of the workplace by demonstrating leadership skills through effective decision-making. As such, excellent interpersonal skills are key for this role, along with knowledge of HR fundamentals and up-to-date labor laws.
Thus, it is important to include these details in the job description. If you need help writing an excellent job description for an HR executive, browse the job descriptions above.
Explore All
Write Job Descriptions Articles