Inside sales specialists with years of experience know that developing an effective job description is key to finding the right candidates.
Crafting a comprehensive but concise summary of the role's responsibilities can be challenging. This is because you need to write in a way that reflects the core requirements of the role while using clear and understandable language.
Nevertheless, crafting an inside sales specialist job description becomes easier when you have a template to work with. This is why this article explains the roles of an inside sales specialist. It also includes some job description templates.
Who Is an Inside Sales Specialist?
An inside sales specialist is a skilled professional who uses their expertise and experience to build relationships, close deals and maximize revenue remotely. Their main job is to sell a company's product or services through calls and emails.
Establishing Relationship With Clients
They are responsible for making outbound calls and establishing rapport with clients, often working closely with external sales teams. Inside sales specialists must be well-versed in business practices and understand the nuances of customer service. This may involve dealing with challenging customers or complex requests. Their primary focus is on growing an organization's client base while generating maximum profits.
Setting Goals
This includes developing problem-solving strategies, setting achievable goals, and confidently approaching customers with proposals. To successfully promote their company's products or services, they must be knowledgeable about the industry and creative when it comes to pitching ideas.
Monitoring Daily Activities
An inside sales specialist is expected to monitor daily activity within their department, track performance indicators, and identify any opportunities for improvement.
Preparing Reports
In addition, they must prepare reports and analyze data regularly in order to provide insight into their success rate. By consistently analyzing different metrics and understanding consumer behavior, inside sales specialists can optimize processes and refine product offerings over time.
Qualities of a Good Inside Sales Specialist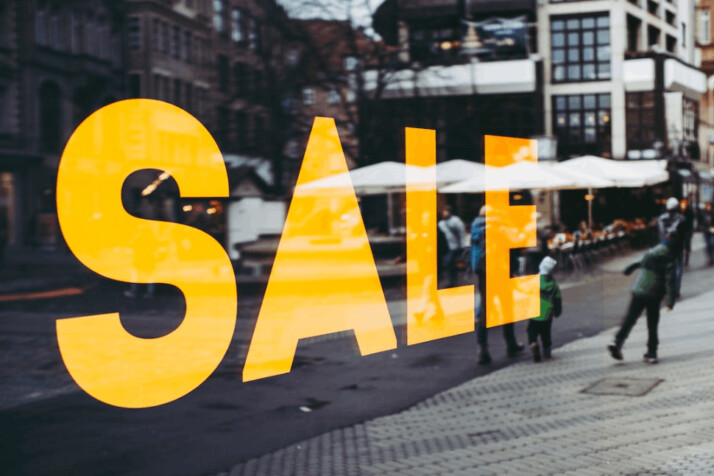 To carry out the duties explained above, inside sales specialists need certain skills. We analyze these skills in this section of the article.
Interpersonal and Communication Skills
An inside sales specialist must have the ability to communicate in clear terms in speech and writing. This skill is crucial to their success as they spend most of their time communicating with customers over the phone or email. In addition to strong communication skills, an effective inside sales specialist must be persuasive and driven. They must also remain composed under pressure and demonstrate resilience when faced with difficult situations.
Ability to Multitask
Multitasking is another crucial skill for an inside sales specialist. They must possess superior organizational abilities and be capable of multitasking in order to efficiently manage multiple accounts and clients at once.
Ability to Anticipate Customer Needs
An effective inside sales specialist should be able to anticipate customer needs and respond quickly to inquiries. They need to have keen listening abilities in order to interpret customer concerns and adjust solutions accordingly.
Ability to Stay up to Date With Trends
It is important that these professionals stay up-to-date with industry trends, so they can better serve their customers and use resources effectively. As such, it is common for inside sales specialists to attend conferences and seminars to keep their knowledge current. They may even conduct research into new markets, products, or services that could benefit their employers.
Inside Sales Specialist Job Description Samples
To give you a head start, we have some well-written inside sales specialist job description samples for you.
Sample 1
We are looking for an experienced and driven Inside Sales Specialist to join our dynamic team. The ideal candidate will be a highly motivated individual with a passion for sales. Such a candidate must have the ability to achieve results in a fast-paced environment.
The successful applicant must have at least five years of inside sales experience, preferably within a technology field. A college degree is preferred but not required.
Responsibilities include:
Making cold calls
Maintaining relationships with existing customers
Prospecting new leads
Achieving monthly/quarterly revenue targets
Following up on sales opportunities
Keeping abreast of product information
Providing feedback to management regarding potential customer inquiries
Ensuring high levels of customer satisfaction
A successful Inside Sales Specialist should possess strong negotiation and problem-solving abilities as well as a keen eye for detail. They should be comfortable using CRM software, possess sound organizational skills, demonstrate persuasive marketing tactics, and maintain knowledge of competitive products and services. Applicants with exceptional interpersonal skills and the ability to communicate complex ideas effectively will stand out from the competition.
If you believe that your unique skill set could contribute to our success, we would love to hear from you!
Sample 2
We are currently seeking an experienced and highly motivated Inside Sales Specialist to join our team. The ideal candidate will have a strong sales background, customer service experience, excellent communication skills and the ability to work in a fast-paced environment.
The Inside Sales Specialist is responsible for developing and maintaining successful relationships with customers, providing product information and advice, and making cold calls. He/she must be able to effectively lead meetings and presentations, provide follow-up services and achieve monthly sales targets.
Qualifications:
Bachelor's degree in business or a relevant field
Minimum of five years of related experience in customer service and/or sales
Proven track record of success in achieving sales goals
Exceptional written and verbal communication skills
Ability to build effective relationships with stakeholders
Strong organizational and time management abilities
Proficiency in Microsoft Office applications
Excellent problem-solving and analytical thinking capabilities
Good understanding of customer service principles
Responsibilities:
Identify potential customers through research and other means
Reach out to potential clients via email or phone to present company offerings
Gather customer feedback and analyze trends to improve services
Create customized marketing plans to drive sales growth
Develop promotional strategies to attract new clients
Respond promptly to customer inquiries and complaints
Provide support during product demonstrations
Maintain accurate records of customer interactions, orders and payments
Wrapping up
With the samples provided in this article, writing a job description for an inside sales specialist shouldn't be a problem. If you'd like to do it faster, consider using the INK AI assistant. The tool helps users to create content, including job descriptions, faster.
Explore All
Write Job Descriptions Articles