Interns are an invaluable part of the workforce; they bring unique skills and experiences that help propel businesses forward. However, writing a job description for interns can be a daunting task, given all the possible considerations. The intern job description sample in article will guide you on writing the perfect job description for interns.
A great job description outlines expectations, qualifications, and responsibilities one seeks. Let's see how you can write a compelling internship job description.
Who Is an Intern?
An intern is a temporary professional position in an industry or organization that offers hands-on experience. Interns are usually students or recent graduates, but they may also be people looking to gain experience in their chosen field. Interns participate in learning experiences such as shadowing, research projects, problem-solving, and task management while gaining valuable workplace skills.
A typical internship job description would outline the company's expectations and desired qualifications for prospective interns. It should include details about the duration of the position, responsibilities, educational requirements, and other qualifications related to the job.
The job description should explain the benefits of this opportunity to the intern regarding career growth and knowledge acquisition. Ultimately, it should provide potential applicants with a clear understanding of what's expected of them as interns.
Intern Job Duties and Responsibilities
Interns are essential for any company, providing valuable insight and support to the team. They handle meeting attendance, data entry, customer service, research, and analysis, troubleshooting technical problems, and helping with project management. As such, their job duties and responsibilities varies depending on the type of internship program they join.
Ultimately, the intern's role is multifaceted: learning more about the industry, developing professional skills, and helping the organization succeed. Interns should be aware of the expectations placed upon them and strive to complete all tasks given promptly. Furthermore, they should show initiative by suggesting new ideas and approaches to problem-solving while demonstrating a positive attitude in the face of challenges.
Intern Job Requirements and Qualifications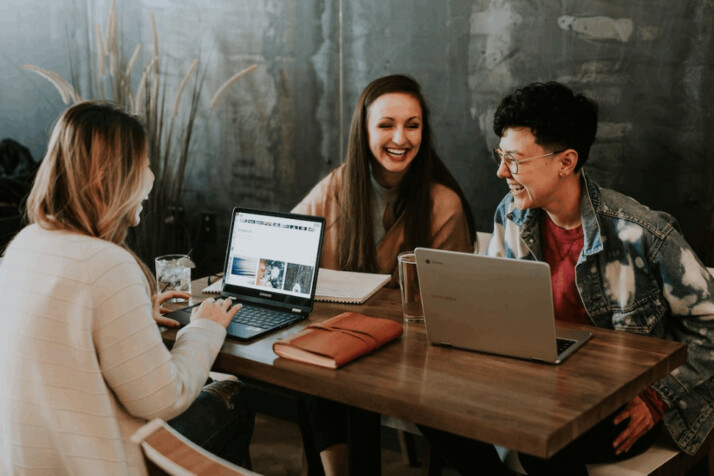 Interns are expected to have specific qualifications and meet certain job requirements for consideration in the hiring process. A high school diploma or equivalent is a typical minimum requirement, with some positions requiring more advanced degrees.
Successful interns must have proficiency in Microsoft Office Suite, strong writing and communication skills, and problem-solving abilities.
Additionally, familiarity with industry software and other relevant technologies may be advantageous. Listed below are commonly required qualifications for internships:
High School Diploma/GED.
Advanced Degrees (e.g., Bachelor's or Master's Degree).
Excellent Writing and Communication Skills.
Strong Problem-Solving Abilities.
Proficient With Microsoft Office Suite.
Understanding of Industry Software & Technologies.
Ability To Multitask.
Demonstrated Reliability.
Positive Attitude Toward Work Environment.
Team Player.
What Information Should an Intern Job Description Include?
The job description for an intern should include a clear and concise overview of the tasks expected of them, as well as their responsibilities. It should also detail the skill set required to complete these duties successfully and any qualifications or certifications needed for the role.
The job posting should specify the duration of the internship, along with the hours and days of work expected and any travel requirements.
Additionally, details on compensation – if applicable – and benefits should be included in the job description.
Finally, outline attendance and punctuality expectations, along with any health and safety protocols. Ultimately, this list serves as an ideal guide for employers writing an intern job description:
Overview of Tasks and Responsibilities.
Skills Required.
Qualifications/Certifications Needed.
Duration/Hours/Days Worked.
Travel Requirements.
Compensation (if applicable) & Benefits.
Attendance & Punctuality Expectations.
Health & Safety Protocols.
Intern Job Description Sample
Below is a simple example of an intern job description.
Intern Job Summary
We are seeking an enthusiastic Intern to join our team and provide creative ideas to help achieve our goals. The ideal candidate should be passionate about their work, have a proven track record of success in the workplace and possess excellent problem-solving skills.
The successful intern must demonstrate strong interpersonal skills and a willingness to learn new tasks. He/She must be able to juggle multiple projects at once while still meeting deadlines. We are looking for someone who is highly motivated, takes the initiative, and is eager to contribute to our organization.
Duties & Responsibilities
Help develop and implement strategies that improve efficiency and performance.
Conduct research on various topics related to our products and services.
Assist with marketing campaigns by collecting data, managing social media accounts, developing content, and delivering presentations.
Create detailed reports based on analysis of research results.
Organize documents as well as coordinate meetings and events.
Develop relationships with vendors and clients.
Follow up with customers after sales or service delivery.
Maintain records of all customer interactions.
Skills & Qualifications
Bachelor's degree in Business Administration, Communications, or related field.
Proficiency in the use of Microsoft Office Suite (Word, Excel, PowerPoint).
Excellent written communication skills.
Strong organizational abilities.
Critical thinking skills and ability to analyze data accurately.
Ability to quickly adapt to changes and think on one's feet.
Previous experience working in an office environment is preferred.
Please submit your resume with a brief statement explaining why you believe you are well suited for the position.
Conclusion
Creating a meaningful and effective Intern job description sample is critical to ensure you get the most out of your intern program. The role and responsibilities of internships are important, as it provides interns with guidance on how they can contribute to the organization.
As long as employers create an inviting experience for potential interns, they can maximize their intern program's potential. Furthermore, by writing compelling descriptions that explain expectations and outcomes, employers can attract high-caliber applicants who will exceed their expectations.
Explore All
Write Job Descriptions Articles