Internal auditors are the guardians of a company's finances, ensuring the company complies with laws, regulations, and internal policies. A job description overviews the responsibilities and duties associated with the role. Writing a great job description of an internal auditor is crucial to hiring top talent.
A great job description ensures that applicants are aware of the expectations of the position. This way, you hire the best candidate to manage your company's assets and resources responsibly.
This guide includes samples of exceptional internal auditor job descriptions. Use the templates to write your unique one!
Who is an Internal Auditor?
An internal auditor is a professional who assesses a company's financial and operational processes. The primary job of an internal auditor is to identify and address potential risks within an organization. They also ensure compliance with relevant laws and regulations.
Internal auditors may report to the board of directors or a senior executive. They may work closely with external auditors, who are independent professionals. Together, they access the organization's financial statements for accuracy and compliance with generally accepted accounting principles (GAAP).
Duties of an Internal Auditor
The duties of an internal auditor typically include the following:
Planning and conducting audits to assess the effectiveness of an organization's internal controls and risk management systems.
Evaluating the accuracy and reliability of financial and operational information.
Identifying areas for improvement in internal controls and risk management processes.
Communicating audit findings and recommendations to management.
Assisting with the development and implementation of corrective action plans.
Monitoring the progress of corrective actions to ensure that they are completed promptly and effectively.
Providing advice and guidance to management on best practices in internal controls and risk management.
Keeping up-to-date with developments in auditing standards, best practices, and regulatory requirements.
Skills Required of an Internal Auditor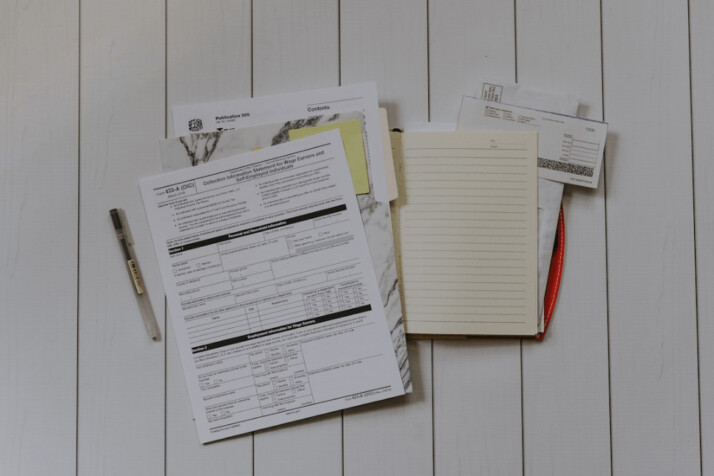 An internal auditor must possess certain skills to be effective in their role. These skills include:
Ability to analyze complex information and identify any issues or risks.
Great communication skills.
Attention to detail.
Ability to manage time effectively.
Ability to prioritize tasks and complete audits efficiently.
Problem-solving skills.
Ethical conduct.
Knowledge of relevant laws and regulations.
Interpersonal skills.
Great research abilities.
Educational and Training Requirements
Internal auditors typically need a bachelor's degree in accounting, finance, or a related field. In addition to formal education, internal auditors may be required to have relevant work experience and be certified as internal auditors (CIA).
To become certified as an internal auditor, an individual must meet the following requirements:
Possess a bachelor's degree.
Have at least two years of professional internal auditing experience.
Pass the Certified Internal Auditor (CIA) exam, administered by the Institute of Internal Auditors (IIA).
Internal auditors may also be required to have specialized knowledge in areas such as IT, cybersecurity, or data analytics. They may be required to participate in ongoing professional development and continuing education to improve their skills and knowledge.
Experience Requirements
Internal auditors are expected to have a strong foundation in accounting, finance, and business operations. They must also have strong analytical and problem-solving skills. Some organizations prefer to hire internal auditors with several years of experience in accounting or a related field. Others are more open to hiring candidates with less experience, provided they have the necessary skills and knowledge.
Salary Range
The annual salary of an internal auditor ranges from $45,770 to $109,820 per year. This depends on industry type, experience level, and company location.
Job Description of an Internal Auditor Templates
Template 1
We are looking for an experienced and knowledgeable Internal Auditor to join our team. This individual should have an eye for detail and a passion for helping [Name of Company] maintain its high level of financial accuracy.
Responsibilities include:
Utilizing data analytics and investigative techniques to identify errors or discrepancies within financial documents.
Assessing the adequacy and effectiveness of internal controls in place.
Collaborating with stakeholders to resolve issues and ensure compliance with applicable regulations.
Preparing reports that summarize audit findings and recommended corrective actions.
Following up on audit recommendations to ensure timely implementation of solutions.
Reconciling accounts and ensuring proper classification of transactions.
Qualifications
Bachelor's degree in Accounting or a related field.
3+ years of experience in auditing, accounting, or finance roles.
Proven proficiency with data analysis tools and methods.
Ability to review complex financial information quickly and accurately.
Solid understanding of auditing standards and procedures.
Great interpersonal and communication skills.
High level of attention to detail and ability to work under pressure.
Salary
$75K/year.
We offer excellent benefits, including health insurance, 401k contributions, and vacation time. If you are passionate about audits and ready to take your career to the next level, please apply now!
Template 2
GQT Solutions is looking for a unique, experienced internal auditor to join our dynamic team! Does a challenge drive you? Are you passionate about data accuracy and financial statement integrity? Would you like to work in an exciting and ever-changing environment? If so, this role is perfect for you.
Our ideal candidate will bring with them experience, resourcefulness, and insight. We need someone who can easily adapt to the ebb and flow of constantly changing workflows. Successful individuals should also have excellent problem-solving skills and be willing to go the extra mile when necessary. On top of that, we're looking for an individual with exceptional attention to detail. A CPA or CA designation is highly preferred.
In this position, your responsibilities will include the following:
Preparing financial reports and ad hoc analyses.
Analyzing operational performance metrics.
Evaluating compliance with established policies & procedures.
Auditing internal controls over financial processes.
Recommending enhancements to internal control systems.
Maintaining accurate records for audit purposes.
Providing consulting services on financial matters.
Offering guidance on accounting issues and concerns.
The successful candidate will possess a degree in Accounting or any related field.
Additionally, we require at least 5 years of experience in internal auditing within a professional services organization.
Salary is based on qualifications and experience.
If you think you fit the bill and are excited to become part of our spirited family, apply now! We look forward to hearing from you soon.
Wrapping Up
Internal auditors work to keep the finances of companies on track. Their role extends to aspects like operations and ICT systems. The first step to hiring a qualified auditor is putting out a great job description. This will ensure that both parties are on the same page regarding what is expected.
Need help with writing a job description of an internal auditor? Use Hey INKto generate an exceptional job description!
Explore All
Write Job Descriptions Articles