The majority of customers turn to the internet to research products and services. An effective online presence is vital for any business looking to stay competitive. Internet marketing managers develop and implement online marketing strategies to increase brand awareness, generate leads, and drive sales.
Companies need to hire the right people to enlarge their online presence and stay relevant. A well-written internet marketing manager job description is crucial to attracting qualified candidates and keeping them enthusiastic about the position.
Read on to learn more about a typical internet marketing manager job description and the skills needed to fill the position effectively.
Who is an Internet Marketing Manager?
An internet marketing manager is a professional responsible for managing and executing a company's online marketing strategy. They carry out various tasks, including developing and managing a website and creating and executing email marketing campaigns.
Internet marketing managers also manage social media accounts and analyze data to measure the effectiveness of marketing efforts. They help increase a company's online visibility and reach and drive more sales or leads.
Duties of an Internet Marketing Manager
The duties of an Internet marketing manager vary depending on the company, industry, and organization size.
However, typical duties include:
Developing and implementing a comprehensive online marketing strategy that aligns with the organization's overall goals.
Managing and updating the company's website, including design, content, and functionality.
Creating and executing email marketing campaigns, such as newsletters and promotional emails.
Managing and optimizing the company's social media accounts, including creating and scheduling content and engaging with followers.
Conducting market research and analyzing data to measure the effectiveness of marketing efforts and make data-driven decisions.
Collaborating with other teams to ensure a cohesive and effective online presence.
Managing and working with external vendors and partners, such as web designers, content creators, and digital advertising agencies.
Staying up-to-date with the latest online marketing trends and technologies to ensure the company's strategies are current and effective.
Managing marketing budget.
Optimizing campaigns and websites for search engines (SEO).
Skills Required of an Internet Marketing Manager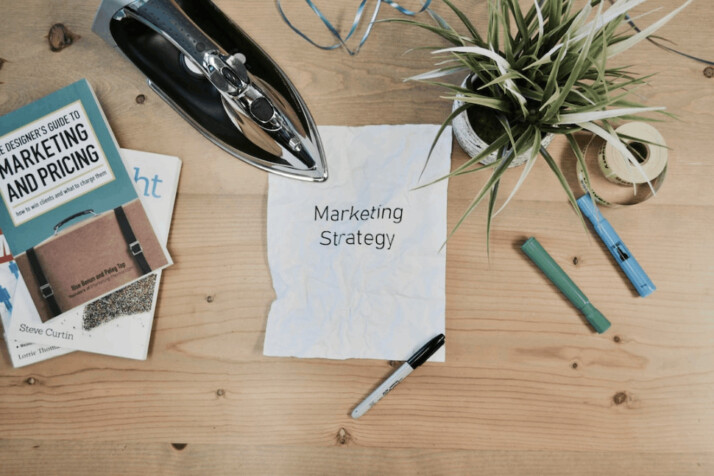 The following are skills internet marketing managers must possess to carry out their role effectively:
Knowledge of search engine optimization (SEO).
Knowledge of pay-per-click (PPC) advertising.
Content marketing skills.
Excellent writing and communication skills.
Social media marketing skills.
Knowledge of email marketing.
Analytics and data analysis skills.
Web design and development skills.
Copywriting and content creation skills.
Project management skills.
Organization and Interpersonal skills.
Critical thinking abilities.
Educational and Training Requirements
A bachelor's degree in marketing, advertising, or a related field is required. Experience in digital marketing and web design and development background can also be beneficial.
An internet marketing manager must stay up-to-date with the latest trends and know the best practices of digital marketing. Education and professional development opportunities, such as workshops and conferences, are valuable for internet marketing managers to stay current.
Experience Requirements
The experience level required for an internet marketing manager varies depending on the company and industry. Generally, a mid-to senior-level position requires several years of experience in digital marketing and management.
Experience with web analytics, SEO, PPC, and social media marketing is essential. Some companies may require experience with email marketing, content marketing, and other digital marketing techniques.
Salary of an Internet Marketing Manager
The salary of an internet marketing manager is based on the company, location, and experience level. The yearly salary ranges from $50,000 to $100,000 or more. Some companies may offer bonuses, commissions, or stock options as part of the compensation package.
Internet Marketing Manager Job Description Example
Roxy Software Solutions, LLC seeks an experienced Internet Marketing Manager to join our passionate and rapidly growing team. As the manager, you will create and execute marketing campaigns across multiple digital channels that drive website traffic. You will lead acquisition, customer engagement, conversions, and retention.
We are looking for someone passionate about all aspects of digital marketing and can effectively utilize cutting-edge tactics. Knowledge of web analytics, A/B testing, and automation tools is required. Candidates must have excellent communication skills and be able to present ideas persuasively. Additionally, individuals must display deference toward data-driven decisions and provide insightful analyses of customer behaviors.
Responsibilities
Enhancing user experience with targeted content that engages customers.
Executing outreach initiatives to increase brand awareness.
Creating engaging visuals and text content for social media platforms.
Implementing best practices for email, SEO/SEM, and paid advertising efforts.
Tracking KPIs to ensure maximum efficacy of campaigns.
Qualifications
Bachelor's degree in marketing or a related field.
5+ years of experience in internet marketing.
Working knowledge of HTML, CSS, Adobe Creative Suite, and Google Analytics.
Proficiency in using popular software suites like Mail Chimp, Hootsuite, and Espresso.
Strong analytical and organizational capabilities.
Ability to work collaboratively in a fast-paced environment.
Final Words
With recent changes in the job market brought about by digital technology, there has been an increase in the demand for marketing experts. An Internet Marketing Manager performs a cross-functional role combining search engine optimization, content marketing, viral marketing, and social media marketing.
Hiring managers seek candidates who can keep up with their cutting-edge marketing techniques and produce trackable results.
Explore All
Write Job Descriptions Articles