Investment bankers are more important than ever. And they're in higher demand than ever. That might be why there's a huge shortage of experienced investment bankers.
As a recruiter, it's vital to understand what an investment banker does. If you struggle with writing an effective investment banking job description, this article is for you. In addition to the description templates, the article also explains the core duties of an investment banker.
Duties of an Investment Banker
Before checking out the job description samples we have for you, let's try to understand what investment bankers do.
Financial Analysis
One of the most important duties of an investment banker is providing financial analysis. This includes researching market conditions, analyzing data from financial reports, evaluating different types of securities, and making recommendations based on those analyses.
Investment bankers must stay up-to-date on all aspects of the global economy to accurately advise their clients.
Networking
A big part of being an investment banker involves networking and marketing skills. Investment bankers are responsible for finding potential investors and building relationships with them.
Networking is essential to get deals done quickly and efficiently. They need to be able to effectively communicate their ideas and persuade people to invest in their client's businesses.
Developing Strategies to Maximize Investment
Another key duty of an investment banker is developing strategies that will maximize returns on investments. Investment bankers must consider risk levels, tax laws, regulations, and other factors when creating these plans. They must understand complex financial instruments, such as derivatives, options, and futures contracts.
In addition, they may provide portfolio management services to ensure that investments are properly diversified and meet the client's goals.
Reviewing and Updating Documents to Ensure Compliance
It is also important that they review and update documents regularly. They are expected to do this to ensure that everything complies with government regulations and industry standards.
In addition to the responsibilities mentioned above, investment bankers must be organized and detail-oriented. They need to keep accurate records of their client's transactions and activities, so they can analyze them later.
Investment Banking Job Description Templates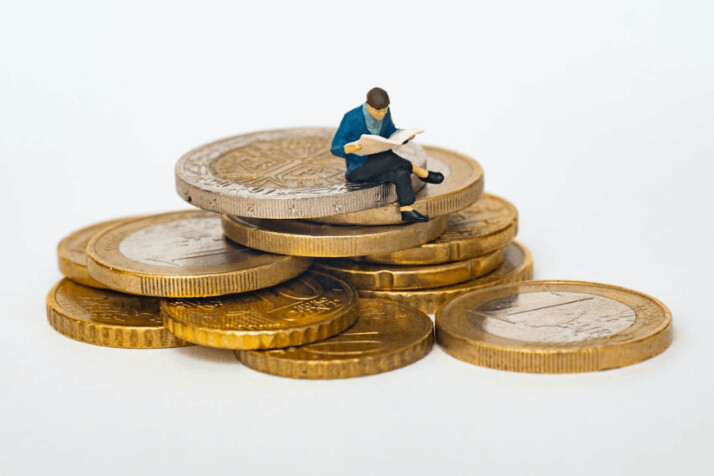 To make it easier to draft your investment banking job description, we have some templates for you.
Template 1
We are seeking an experienced Investment Banker to join our dynamic team. The candidate will help us with our mergers and acquisitions, equity capital markets deals, finance transactions, and other corporate banking initiatives.
He/She should be familiar with various sources of funding, such as private investors, venture capitalists, and debt financing options. Additionally, he/she should have a deep understanding of underwriting procedures and requirements for initial public offerings (IPOs).
Qualifications and Requirements:
Degree in Finance, Accounting, or Economics
Hands-on experience in the financial industry
Knowledge of sources of funding (private investors, venture capitalists, etc.)
Understanding of underwriting procedures for IPOs
Ability to develop client pitches and ensure internal compliance
Proficiency in analyzing market trends and identifying growth opportunities
Excellent written communication skills
Template 2
We are looking for an experienced and highly motivated Investment Banker to join our team. A successful candidate should possess excellent analytical skills, deep knowledge of financial markets and corporate strategies, and great problem-solving ability. You should also have the capacity to work on multiple projects simultaneously while managing risk with professionalism.
Requirements:
Bachelor's degree in Economics, Finance, or a related field
Minimum of two years of experience working as an investment banker
Proven track record of successfully executing financial transactions
Exceptional communication and presentation skills
Outstanding analytical and modeling capabilities
Proficiency in Microsoft Office applications (e.g., Excel, Word)
Ability to take the initiative and meet deadlines
Duties & Responsibilities:
Analyze potential investments opportunities and develop a sound business case for each opportunity
Structure complex deals and negotiate terms with stakeholders
Liaise between project owners/corporate clients and investors/lenders
Develop detailed financial models based on research data to evaluate deal profitability
Prepare presentations outlining deal analysis and present them to senior management and other internal stakeholders
Keep abreast of market trends and developments to identify new opportunities
Provide strategic advice to the organization on financing options
Monitor portfolio performance after investments have been made
Assess risk factors associated with each transaction and recommend mitigation measures
Manage relationships with external vendors such as legal advisors and auditors
Ensure compliance with all relevant regulations
Conclusion
Overall, investment bankers play an integral role in helping businesses succeed financially. They offer invaluable expertise in managing funds and navigating through uncertain markets.
Therefore, your investment banking job description should clearly state the responsibilities that come with the role.
Explore All
Write Job Descriptions Articles