Crafting the perfect IT job description requires a balance of technical expertise, creativity, and empathy. This free guide offers invaluable insight into crafting efficient descriptions that encompass both skills needed for the position and qualities desired in a candidate.
Our approach relies on articulating the key responsibilities associated with each role. This allows employers to develop an accurate picture of what is expected from the employee.
Additionally, we aim to empower recruiters by providing examples that are engaging, relatable, and captivating. Ultimately, they'll be able to better identify the ideal talent fit for their company or organization.
Examples of IT Job Descriptions
We have some well-written examples of IT job descriptions for you. The job descriptions cover a range of IT jobs, including technical support, software design, and project management.
IT Job Description for Technical Support
We are currently seeking an experienced Technical Support individual to join our team. The ideal candidate will have a degree in computer science, technology or a related field. In addition, the candidate must have at least five years of experience in technical support roles.
This person must be able to look after IT systems, maintain networks, troubleshoot issues and provide guidance to users on technical matters. They should also be knowledgeable in a variety of hardware and software solutions, as well as display excellent interpersonal skills.
The successful candidate must possess exceptional analytical thinking capabilities and be a problem solver that is adept in utilizing innovative technologies for effective solutions. Strong communication abilities, both verbal and written, are a must for this role. They must be able to work independently and proactively take the initiative when needed.
If you believe your expertise meets the requirements listed above, we want to hear from you!
IT Job Description for Software Design
We are seeking an experienced and motivated Software Designer to join our IT team. The primary responsibility of this role is to design, configure, maintain, and troubleshoot software solutions in line with industry best practices. You will ensure the accuracy and reliability of new applications while also contributing to existing system designs.
To be successful in this role, you must have a good understanding of computer hardware, software development principles, and engineering fundamentals. A qualification or equivalent experience in Information Technology is essential. You should possess excellent problem-solving skills, as well as the ability to question existing systems and develop creative solutions for complex technical problems.
In addition, you must have at least three years of professional experience in software design and development. The ideal candidate must have a track record of success in delivering quality projects on time. Candidates should demonstrate strong interpersonal skills and enthusiasm for learning new technologies. Experience in cloud computing, microservices architectures, and DevOps processes would be beneficial.
If you feel that you meet these qualifications, we would love to hear from you!
IT Job Description for Web Developer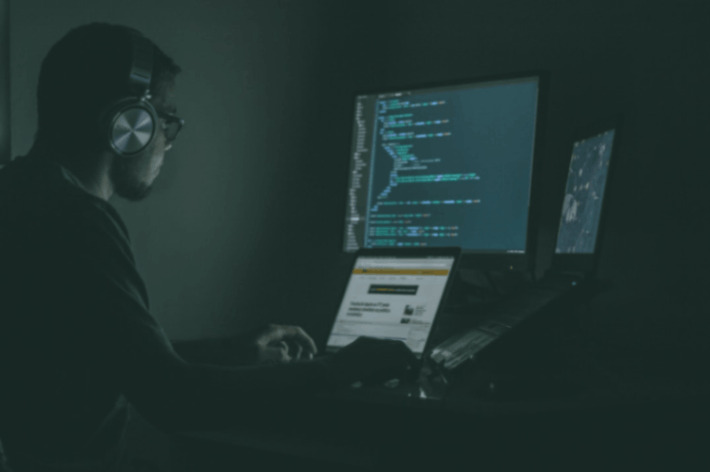 We are looking for an experienced Web Developer to join our team and help us create amazing digital experiences. As a key member of the IT department, you will be responsible for developing web applications that meet user needs and technical requirements.
You should have a good understanding of coding languages and be comfortable working with both front-end and back-end technologies. Our ideal candidate is someone who's not afraid to ask questions and is eager to try out new tools and equipment. We need somebody who can work independently but also contribute ideas to the larger group.
Qualifications:
Bachelor's degree in Computer Science or a related field
At least 3 years of experience as a web developer
Proficient in HTML, CSS, JavaScript, and other programming languages
Knowledge of current web development frameworks (e.g., React)
Excellent communication skills
Key Responsibilities:
Developing functional and responsive websites
Troubleshooting bugs and errors on existing sites
Writing clean code optimized for speed and scalability
Collaborating with other teams to deliver projects on time
Integrating APIs into existing websites
Researching cutting-edge technologies
Final Words
The IT job descriptions above can prove useful when hiring IT staff in your organization. You can use them as they are or edit them according to your organizational needs.
Explore All
Write Job Descriptions Articles