Welcome to our guide on IT sales manager job descriptions! As technology evolves rapidly, the demand for qualified IT sales managers increases. To help you understand what it takes to excel in this role, we'll cover the essential responsibilities and skills.
These are required of an IT sales manager. By the end of this blog, you should understand the various duties involved in this type of position. It's time to appreciate why it is such a popular choice among employers. Let's jump right in!
What Is an IT Sales Manager Job Description?
An IT sales manager manages the sales team and brings in new business. They are to build relationships with potential clients, develop and implement strategies for marketing products and services, ensure customer satisfaction, and more.
Additionally, they may be involved in developing pricing plans that meet customer needs while maximizing profits.
Duties and Responsibilities of an IT Sales Manager
The primary duties of an IT sales manager include the following:
Establishing and maintaining relationships with potential customers and existing ones.
Developing and executing sales strategies to maximize revenue and profitability.
Creating presentations for clients or prospective customers.
Analyzing market trends to identify growth opportunities.
Strategically increase customer base by identifying target markets and developing marketing campaigns.
Training team members on product knowledge, sales techniques, customer service protocols, etc.
Negotiating pricing plans that meet customer needs while maximizing profits.
Monitoring competitors' activities and creating new strategies to remain competitive in the marketplace.
Overseeing budgeting and forecasting activities.
Providing reports to senior management.
Ensuring customer satisfaction and resolving any issues that may arise
Skills Required of an IT Sales Manager
The following skills are essential for success as an IT sales manager:
Outstanding interpersonal and communication skills, both written and verbal.
The ability to think strategically to create effective plans, set goals, and devise solutions.
Excellent organizational and leadership abilities.
A solid technical understanding of the products they are selling.
Proficient in using CRM software or other technologies used in the sales process.
An aptitude for negotiating contracts and closing deals with vendors or customers.
The ability to work under pressure and adhere to deadlines.
Maintaining up-to-date knowledge of the industry.
Experience Requirements of an IT Job Description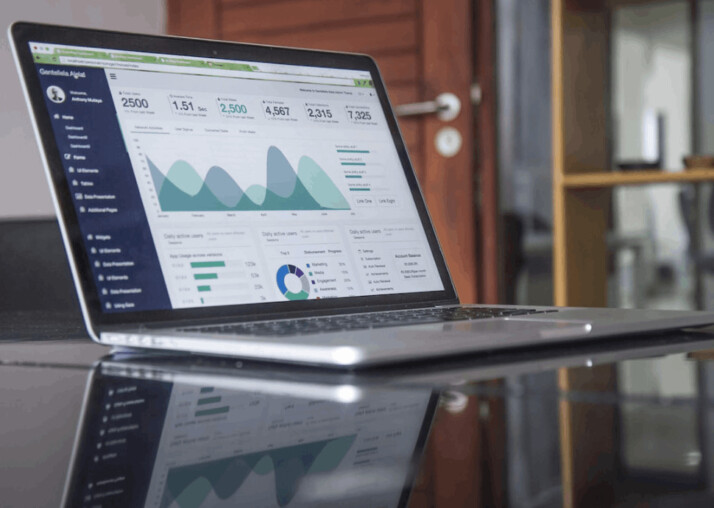 The following experience is for a successful IT sales manager:
At least five years of experience in the technology or telecommunications industry.
A minimum of three years experience working in sales or related roles such as marketing, customer service, etc.
Proven track record of achieving targets and driving growth.
Experience with management software such as CRM applications.
Previous success in building relationships with clients.
Education and Training Requirements of an IT Sales Manager Job Description
The following education and certifications are for a successful IT sales manager:
A bachelor's degree in business, marketing, or a related field.
Certified Sales Professional (CSP) or Certified Technology Specialist (CTS).
Relevant training in project management, customer service, public speaking, etc.
FAQs
What Makes a Good Sales Manager?
Analytical marketing managers communicate effectively with the people on their team and outside of it. They must also possess good interpersonal skills to work together.
Then, they need to plan strategically.
Do Sales Managers Work With Anyone?
Sales managers work with their sales team by hiring new employees and training them. Moreover, they connect with clients and customers.
The National Sales Manager manages the sales of larger companies and keeps track of all the deals done nationwide.
How Do You Describe a Sales Manager Objectives?
A sales manager is responsible for leading and leading a team of salespeople within an organization. They set sales goals & quotas, create a sales plan, analyze data, and assign sales training and territories. They also mentor their sales team members and are involved in hiring or firing.
Can You Be a Sales Manager?
Sales managers have distinct personalities. They tend to be entrepreneurial, meaning they have a flair for adventure, ambition, and assertiveness. Other qualities are extroversion, energy, enthusiasm, confidence, and optimism.
They are dominant, persuasive, and motivating. These are also conventional, meaning they are conscientious and conservative.
What Is the Work Environment of a Sales Manager Like?
Sales managers work in various environments depending on the size of the organization they work for and the product(s) they sell. Their duties are comprehensive, and the job can be stressful.
Many sales managers work at national, regional, and local offices and dealers' or distributors' offices.
What Are the Duties of a Sales Manager?
Exceed Sales Quotas
A new sales manager should motivate their team of sales reps to exceed their sales targets during each sales period. In many sales teams, quotes are the backbone – with them, your sales reps will be motivated to sell.
If your sales manager strives to meet these quotas, she or he should also strive to exceed them weekly, monthly, or quarterly. The process for sales reps may be gamified, helping you ensure that your team is successful.
Mentor Sales Reps and Train Them.
Candidate should understand their responsibility to their sales team to develop their abilities. Please regularly provide feedback and coaching to their reps on their performance management reviews.
If prospective applicants have prior mentoring experience, apply. They should have experienced mentoring, teaching, or coaching colleagues even when they are only hiring for a managerial position.
Recruiting, Hiring, and Onboarding New Salespeople.
Business leaders are often responsible for building their teams (or working alongside HR to make them). Sales managers are repeatedly charged with recruiting, interviewing, extending job offers, and training new salespeople for a smooth transition into the company.
Analyze Performance Data
Effective sales managers can analyze performance metrics to make data-driven decisions and provide effective coaching. Furthermore, they will use this data to calculate sales forecasts and identify growth opportunities.
An Excellent IT Sales Manager Job Description Will Attract the Right Candidate
Sales managers are almost as important as making your first sales hire. You can attract a stellar candidate – and build a successful sales team by creating a job description. This accurately represents the role and shows them how to grow.
Have Questions About Hiring a Sales Manager?
Professionals are matched with great employers across the country. When your next career move or star employee takes you to the next level, you are just around the corner.
Keep an eye on our career advice and content, browse the latest job openings, or email us your resume.
Conclusion
We hope this blog has been informative and helpful in understanding what it takes to excel as an IT sales manager. As the technology industry continues to evolve rapidly, there is a growing demand for talented candidates with the right skills and experience.
With this guide, you should better understand the job description, duties and responsibilities, required skills, and qualifications needed for success in this role.
Explore All
Write Job Descriptions Articles