An IT security analyst is a key personality in an organization, responsible for preventing and mitigating security risks using a range of tools. To maintain the safety of systems and data, a security analyst must have a vast knowledge of IT systems and networks.
Expertise in detecting and mitigating threats before they become critical incidents are crucial skills for success in this role. The IT security analyst job description overviews the responsibilities, duties, and skills needed to thrive at this job.
Security analysts need to be able to respond rapidly to new or changing threats while monitoring network activity for suspicious behavior. This article explores the responsibilities and skill sets required of an IT Security Analyst.
Who Is an IT Security Analyst?
An IT security analyst is a highly experienced professional who safeguards information systems from malicious attacks and data breaches. They monitor networks for suspicious activity and evaluate new software and hardware for potential threats.
IT security analysts also develop secure system architectures, create disaster recovery plans, and perform regular tests to ensure that all measures work as intended. As a result, the role requires strong technical expertise and an understanding of network architecture, encryption techniques, authentication protocols, and risk management principles.
IT security analysts serve as the first defense against potential cyberattacks. They must stay up-to-date on evolving technology trends and cybercrime to protect organizations against the latest security vulnerabilities.
Duties & Responsibilities of an IT Security Analyst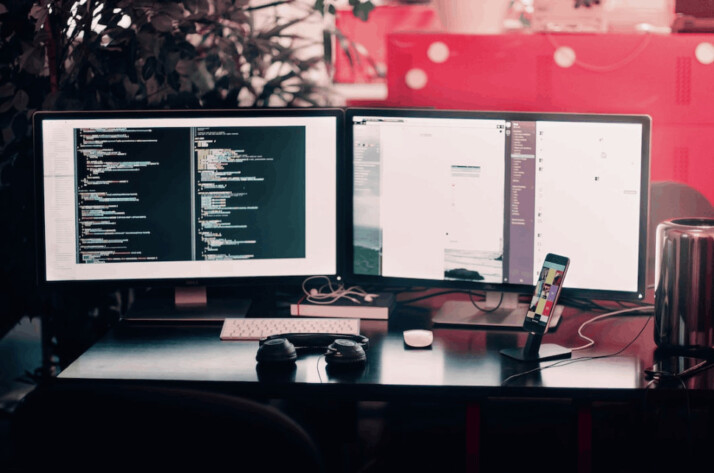 An IT security analyst ensures that an organization's networks and computer systems are secure and operating correctly.
The duties and responsibilities depend on the recruiting organization or company. Generally, IT security analysts carry out the following:
Design, implement, monitor, and maintain information security systems.
Conduct risk assessment and security audits.
Research and develop security standards, procedures, and guidelines.
Detect and investigate malicious activity to identify potential threats.
Respond swiftly to security-related incidents and provide technical support as needed.
Monitor industry developments to stay abreast of emerging security trends and technologies.
Develop user training materials related to IT security.
Collaborate with internal teams to ensure the secure design and implementation of new applications.
Troubleshoot hardware and software issues related to IT security.
Create detailed documentation relating to system configuration, processes, and security policies.
Skills Required for an IT Security Analyst
Applicants must possess technical knowledge of information security principles and standards and excellent problem-solving abilities. They also need strong communication capabilities, project management know-how, and a deep understanding of relevant regulatory compliance issues.
Here are the key traits of an outstanding IT security analyst:
A thorough understanding of networking protocols, devices, intrusion detection, anti-virus software, log analysis tools, and wireless access control mechanisms are necessary. Understanding cloud computing technologies is also essential.
Mastery of scripting languages such as Python or JavaScript for automating security processes.
Ability to develop detailed policies and procedures related to data protection, incident response plans, user activity monitoring, contingency planning, and risk assessments.
Strong analytical skills with an aptitude to recognize potential threats and identify opportunities for mitigating risks.
Knowledge of multiple operating systems (e.g., Windows, Linux) and virtualization platforms like VMware and Citrix XenServer.
Excellent written and verbal communication skills to effectively collaborate with other team members and external stakeholders.
Proven track record of success in managing complex projects related to security infrastructure upgrade/migration initiatives.
In-depth knowledge of industry best practices such as ISO 27001/27002 and NIST 800. Series documents, COBIT, SANS Top 20. Controls, etc.
A high degree of self-motivation and initiative to stay abreast of emerging security threats and cyberattacks.
How to Write an Effective Job Description for an IT Security Analyst
Writing an effective job description for an IT security analyst requires a unique mix of creativity and knowledge. Combining these components will help you produce a solid job description that will attract top-tier talent.
Below are the steps for writing a practical job description.
1. Start With a Job Summary
Provide a concise overview of the position. Include the title of the position and the skills required. Keep it brief and captivating.
2. Outline Essential Duties and Responsibilities
Clearly define the significant duties and responsibilities associated with the IT Security Analyst role.
3. State Preferred Qualifications
Provide an overview of preferred qualifications or traits that may benefit from the position. A cybersecurity certification, an advanced degree, or knowledge of specific software programs are examples of career experience.
4. Indicate Required Education and Experience
Specify any minimum education requirements, such as a relevant undergraduate degree or postsecondary certificate and years of experience required to qualify for the position.
5. List Necessary Technical Skills
List all the skills you require in the job applicants. Include coding languages, programming, scripting, or other skills necessary.
6. Explain Work Environment
Give potential applicants more insight into the day-to-day work environment. Will they be working in a traditional office setting? What tools will they use?
7. Call Out Attractive Benefits
List tangible benefits like competitive salaries and bonuses, flexible work hours, paid vacations, or tuition reimbursement. Showcase anything else that might appeal to talented individuals looking for their next opportunity.
IT Security Analyst Job Description Sample
Job Title: Experienced IT Security Analyst
Location: Remote
Type: Full-Time
Benefits: Competitive Salary and Benefits Package; Flexible Working Hours
Work Culture: Collaborative Environment
We're looking for an experienced IT Security Analyst to join our fast-paced, innovative team. In this position, you will identify, mitigate, and manage cybersecurity threats across multiple platforms.
Applicants must possess a comprehensive understanding of IT security principles and have demonstrable expertise in risk analysis, network monitoring, and data protection.
Responsibilities
Analyzing existing systems and networks to identify potential vulnerabilities and weaknesses.
Developing and implementing best practices ensuring optimal security of information systems.
Detecting, preventing, investigating, and responding to malicious activity.
Maintaining compliance with industry standards and regulations such as PCI DSS, HIPAA, SOX, etc.
Creating reports that document findings and suggest solutions to strengthen the organization's security posture.
Monitoring events and logs to detect anomalies.
Training users on data security policies and procedures.
Requirements
First Degree in Computer Science or related field preferred.
At least five years' experience in an IT security role.
Experience deploying and maintaining enterprise firewalls.
Knowledge of IDS/IPS tools (i.e., Snort).
Familiarity with penetration testing methodology & tools (i.e., Nessus, Metasploit).
Excellent problem-solving skills with an aptitude for detail-oriented work.
Work Culture
A team-oriented environment that encourages creative problem-solving.
If your technical abilities and passion for cybersecurity aligns well with our needs, we want to hear from you! Apply today to become part of our dynamic team.
Conclusion
The IT security analyst role requires technical skills and professional experience. Individuals must possess the knowledge necessary to analyze potential threats and implement best practices for safeguarding corporate data.
With increased reliance on technology, organizations need personnel with the specialized skill set necessary to keep information secure from malicious actors. Hiring the best candidate begins with crafting a perfect IT security analyst job description.
Explore All
Write Job Descriptions Articles