Crafting a job description for a business development executive can be a daunting task. It's not just about outlining expectations and responsibilities; it's about inspiring professionals to take up the challenge of leading your organization's growth.
A business development executive is one of the most dynamic and thrilling positions to hold in today's rapidly changing business world. It requires a unique combination of intuition, intelligence, expertise, creativity, and dedication.
This article explores the role of a business development executive, outlining key responsibilities, qualifications, and expectations for success.
Responsibilities of a Business Development Executive
It's essential to understand the key responsibilities of a business development executive to clearly outline them in a job description. Below are the duties of a business development executive:
Nurture Client Relationships
Business development executives are responsible for developing and maintaining client relationships to ensure customer satisfaction, loyalty, and engagement.
Must demonstrate experience in client relations, providing effective solutions while responding to inquiries quickly and efficiently.
Grow Sales Revenue
Executives must be able to generate new sales opportunities through proactive outreach efforts that could lead to increased revenue for the company. Requires experience in closing deals, understanding customer needs, and navigating complex negotiations.
Identify New Business Opportunities
Experienced executives should use their skills and knowledge to identify potential business growth opportunities for the company. This includes researching markets, trends, and products; proposing new strategies; and identifying potential partners.
Conduct Market Research
Executives analyze existing market research data and use it to determine target audiences and product offerings that can help increase sales and profits. They also conduct interviews with current customers to better understand how they make purchasing decisions.
Develop Strategies
Business executives develop short and long-term marketing plans and strategies to drive revenue and meet organizational goals. They must be able to think creatively, collaboratively work across departments, and leverage technology when necessary.
Leverage Digital Platforms
Executives must utilize digital tools such as social media platforms, websites, and email campaigns for creating connections between the company and its target audience.
Requires having an in-depth understanding of the available platforms and the ability to develop engaging content.
Maintain Professional Standards
Executives also need to stay informed of industry best practices, regulations, and policies related to the job role. They are expected to maintain professional standards while keeping up with emerging technologies and techniques.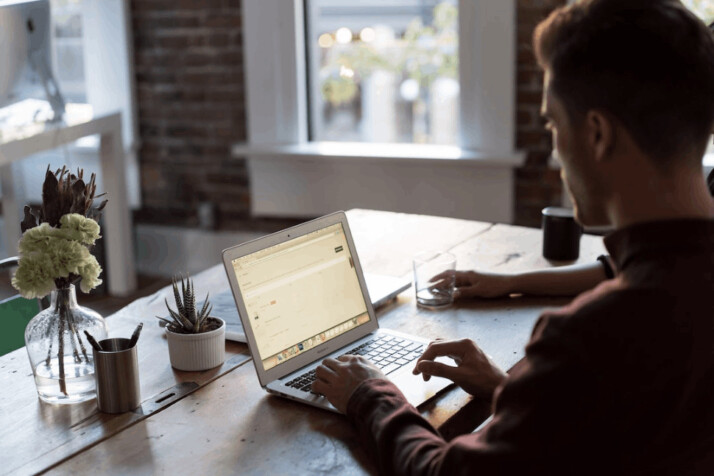 Key Skills of a Business Development Executive
A business development executive must possess the following skills and qualities:
Proactive attitude and creative problem-solving abilities
Outstanding communication, negotiation, and interpersonal skills
In-depth knowledge of current market trends and opportunities
Excellent networking capabilities and business acumen
Adept at building relationships with clients and stakeholders
Proficiency in utilizing analytical tools to identify potential leads
Capacity to develop innovative strategies for product promotion
Skillful at developing budget plans and preparing feasibility reports
Ability to collaborate efficiently with various departments
Example of Job Description for a Business Development Executive
Follow the example below to write a great job description for a business development executive:
Job Description Example
We're looking for a passionate and creative Business Development Executive to join our team. In this role, you will be tasked with driving new business growth through innovative sales initiatives. You must have excellent communication skills and an unwavering commitment to customer satisfaction.
Responsibilities:
Prospecting potential clients and developing relationships with them
Creating thorough strategies and plans to maximize revenue growth
Monitoring market trends to identify new business opportunities
Negotiating deals and contracts with customers
Building partnerships with other businesses
Skills & Qualities:
Experience in sales or business development
Proven track record of successful deal closings
Excellent verbal and written communication skills
Analytical mindset and data-driven approach
Ability to work independently and as part of a team
Company Culture & Benefits:
Our company values people who demonstrate initiative, flexibility, creativity, and collaboration. We strive to create an atmosphere where everyone can contribute meaningfully. Our benefits package includes competitive pay, generous vacation time, 401k match, health insurance coverage, etc.
Conclusion
To sum up, the role of a business development executive is critical for any organization's success and involves many vital responsibilities. It is a multifaceted job that requires problem-solving skills, adaptability, collaboration, and a solid ability to negotiate with clients.
This article provides a comprehensive job description example as a guide. Organizations can create their own individualized position descriptions that capture the complexity and nuances associated with this role.
Explore All
Write Job Descriptions Articles