Understanding the role of a Chief Operating Officer (COO) is vital to make an informed decision on who to hire for this pivotal position.
The job description for a chief operating officer is complex and can vary depending on the company's size. But there are specific core duties that remain constant no matter the industry or sector.
This article overviews the primary responsibilities, skills, and qualities of a COO's job. We'll also provide tips for writing an effective COO's job description with a solid example.
What Makes a Good Chief Operating Officer (COO)?
A successful COO must be able to communicate and work with various types of individuals. They must be capable of taking charge and have experience in multiple industries, including finance and human resources.
As they control different departments within the company, a good COO must have strong interpersonal and communication skills.
The responsibility of the COO, a position in senior management, is to maintain and improve operational performance within a company. The COO must collaborate closely with the CEO, CFO, and other team members.
Responsibilities of a Chief Operating Officer
A Chief Operating Officer (COO) is a senior executive responsible for overseeing the day-to-day business operations of an organization. Their primary responsibilities include:
Developing and Implementing Business Strategies
COOs are in charge of developing strategies that ensure the success of the organization. They are responsible for effectively communicating and coordinating those strategies across departments. They also work closely with the CEO to review operational plans and budgets.
Establishing and Managing Operational Processes
COOs have experience creating procedures and processes for efficient operations. They are required to set up internal systems for tracking inventory and resources, monitor sales performance, and evaluate customer feedback.
Leading Teams and Executives
As part of their role, COOs lead both the executive team and all other personnel within the organization. They take on human resource management duties, provide guidance and direction when needed, and ensure accountability at all levels.
Evaluating Financial Performance
A major part of the job involves financial management. COOs must understand a company's financial data, evaluate it against its goals, adjust strategies accordingly, and monitor progress toward objectives.
Enhancing Organizational Growth
By working with teams across the entire organization, COOs make sure everyone contributes to growth initiatives while still managing regular operations. Additionally, they look for new opportunities to drive progress through innovation or acquisition.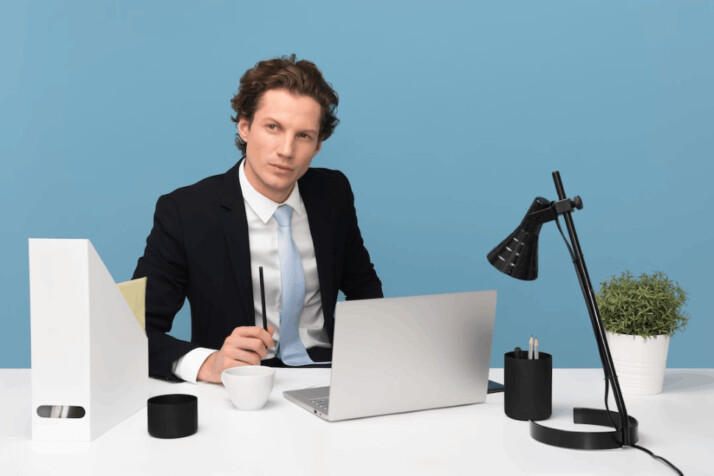 Key Skills and Qualities of a COO
We have listed below the essential skills and qualities of a COO:
Strategic leadership ability to develop and execute plans for success.
Proven capability to manage relationships with external partners, stakeholders, customers, vendors, and employees.
Excellent decision-making skills to maintain company objectives in line with CEO's agenda.
Proficient communication and reporting skills to ensure timely updates on operational progress.
Knowledgeable in utilizing business tools and metrics to measure the performance and effectiveness of operations.
Effective team management abilities to foster cooperation and collaboration among employees.
Passionate about developing innovative solutions and fostering creative problem-solving.
Ability to anticipate potential obstacles and devise proactive strategies to navigate unexpected challenges.
How to Write a Job Description for a Chief Operating Officer
Keep the following tips in mind while writing a job description for a chief operating officer:
Include a Succinct Overview of the Job and Its Duties
This gives candidates an understanding of what kind of executive responsibilities are expected from the COO in terms of managing operations for the company.
Clearly Define the Qualifications and Skills Needed
Use specific language to articulate both technical and leadership abilities that successful applicants should possess. It could be operational experience in business or a related field and strong managerial capabilities.
Outline Expectations of Professional Growth
Offer concrete opportunities for development within the role, so prospective hires can envision themselves advancing professionally while serving as COO.
Elaborate on the Position
You need to illustrate the significance of this particular officer's job in achieving long-term goals. Try to paint a picture of how their work aligns with the overarching purpose of the business.
Highlight Tangible Benefits Offered
Don't forget to include any bonuses, additional compensation packages, or other incentives that come along with the position to entice qualified candidates.
Chief Operating Officer Job Description Example
We are looking for an experienced Chief Operating Officer to join our team and lead the company forward. You will manage day-to-day operations, guide strategic planning, and implement policy. You also need to meet with partners and stakeholders, report to the Chief Executive Officer (CEO), and drive business growth.
The ideal candidate has exceptional leadership skills, excellent organizational ability, a keen eye for detail, and can effectively manage large teams of employees. You must also have a proven track record in developing successful strategies and policies that align with the company's vision.
If you feel that your background and experience make you the perfect fit for this position, then please apply now!
Conclusion
A COO plays an integral role in a business's success, and their job description should reflect this. To help you hire the most suitable candidate, we have listed the key skills and responsibilities of a COO with a job description example.
Remember that all duties listed should be attainable goals with achievable objectives, taking into account both the employee's abilities and the company's needs. As such, an ideal COO must possess technical expertise and essential management acumen to achieve these tasks effectively.
Explore All
Write Job Descriptions Articles