If you've decided to hire a production manager to relieve your work stress, you are on the right path. But that leaves you with thoughts on how to recruit the best talents. It's simple: write an outstanding job description for a production manager.
Your job description should be so attractive that the most talented wouldn't be able to resist the urge to apply. That leaves us with one main question: how do you achieve that? Simple: with this article. This post offers insights on crafting a good product manager job description. It also comes with samples to help you write flawlessly.
However, let's start with the fundamental question:
Who Is A Production Manager?
A production manager oversees production and marketing operations. They excel at handling sales strategies, customer-centric activities, online communications, and customer retention.
They are adept at creating personalized visions and facilitating the development of a product or product line. These individuals are also excellent at taking the initiative and speeding up production processes. A production manager needs to envisage production-related issues and find solutions proactively.
Moreover, they act as the liaison between you and the people manufacturing your goods. Production managers are well-versed in the ins and outs of a production process. Thus, making it easier for them to handle customer questions and complaints.
What Does a Production Manager Do?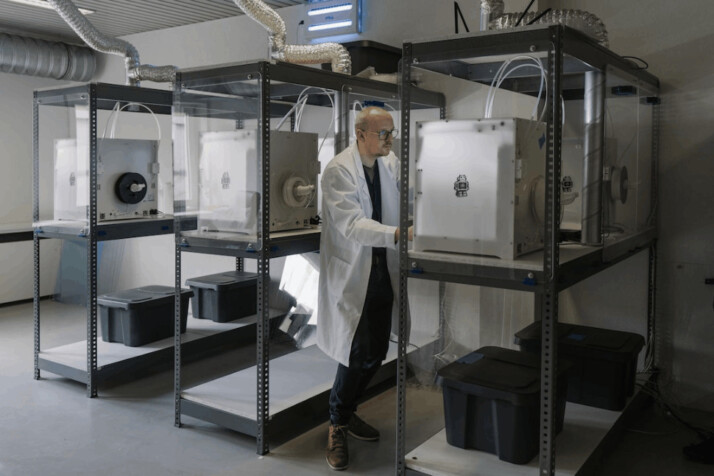 The role is complex. But in simple terms, a product manager is in charge of a product's vision, development, and marketing. Their responsibility varies depending on the production system. Nevertheless, the key duties of a product manager are as follows:
Plan and manage production schedule
Deciding required resources
Adequate maintenance of stock or material and restocking when necessary
Negotiating budget with managers and clients to ensure cost-effectiveness
Maintenance of production equipment
Supervising production process to enhance effectiveness
Review employee's performance and addressing training needs
Enforcing health and safety requirements
Upholding quality work standards
Drafting reports on production at the right time
Sample Job Description For a Production Manager
Check out examples of our job description for a production manager below:
Sample 1
Looking to take your career to the next level? We've got the best opportunity for you!
Our company needs a seasoned Production Manager to provide strategic guidance, control production operations, and ensure customer satisfaction. You must possess extensive knowledge of industry-standard manufacturing processes and equipment. A keen insight into the latest technological advancements in production would also be appreciated.
Moreover, you must have a deep understanding of supply chain logistics and a flair for problem-solving when unforeseen circumstances arise. To emerge as a successful candidate, you must display excellent communication and organizational skills. We would appreciate someone with an engaging personality, exceptional leadership ability, and extensive experience in the business. You will be expected to facilitate collaboration with team members, anticipate potential issues, and apply innovative solutions accordingly. A can-do attitude and eagerness to learn new methods are essential prerequisites for this role. Your primary duty includes overseeing each project and managing team members' performance when necessary.
Does this interest you? Don't hesitate to contact us!
Sample 2
Are you a business degree holder with a minimum of 2 years in production management? Or do you have product management qualifications? We are hiring!
A Production Manager is required to join our dynamic team and handle our company's production operations. The ideal candidate must demonstrate a deep understanding of operational best practices and enthusiasm for innovation.
To succeed in this role, you should possess excellent communication skills, manage multiple tasks concurrently, and exhibit exceptional problem-solving capabilities. Proficiency in industry software and a knack for fostering healthy working relationships are also essential for the role. Additionally, you must maintain high efficiency, accuracy, and safety standards while adhering to all applicable regulations.
Your primary responsibilities will include resource management within budget constraints and developing policies to maximize productivity. You must also ensure quality and safety standards compliance, resolve team members' conflicts, and generate innovative solutions. Furthermore, you will participate in long-term planning meetings, analyze existing production methods, monitor progress against goals, and provide feedback on performance. The successful candidate will provide training and guidance to personnel.
This position requires a self-starter who can think creatively and strategically to deliver superior results. If you are interested in becoming part of a vibrant organization that embraces change and challenges convention, we would love to hear from you!
Conclusion
Hiring a production manager to handle your production is a relief– if you recruit the right candidate to meet your company's needs.
Consequently, writing a description that helps you get your job into capable hands is important. Don't hesitate to use our samples as a guide. Now, write yourself a remarkable job description for a production manager!
Explore All
Write Job Descriptions Articles