Gone are the days when the only requirement to land a sales associate job was simply being able to talk customers into making purchases. Today, employers expect much more of their sales associates. A comprehensive job description for a sales associate is essential to find the right person with the skills and passion for succeeding.
You need to craft an informative and engaging description that'll attract top-tier applicants who can contribute their expertise to your team. This article outlines some great examples of a sales associate job description to help you write one effectively.
What Is a Sales Associate?
A Sales Associate is a customer-facing individual who specializes in persuading, convincing, and providing advice on purchases.
It's their job to ensure customers have the best possible shopping experience. They answer questions, inform customers of deals and promotions, and even offer tailored suggestions for products or services.
An experienced sales associate is adept at quickly understanding what a customer needs and connecting with them on an emotional level.
As such, they must be confident communicators with excellent interpersonal skills. They must be able to engage people from all walks of life and possess high levels of empathy, negotiation savvy, and problem-solving prowess.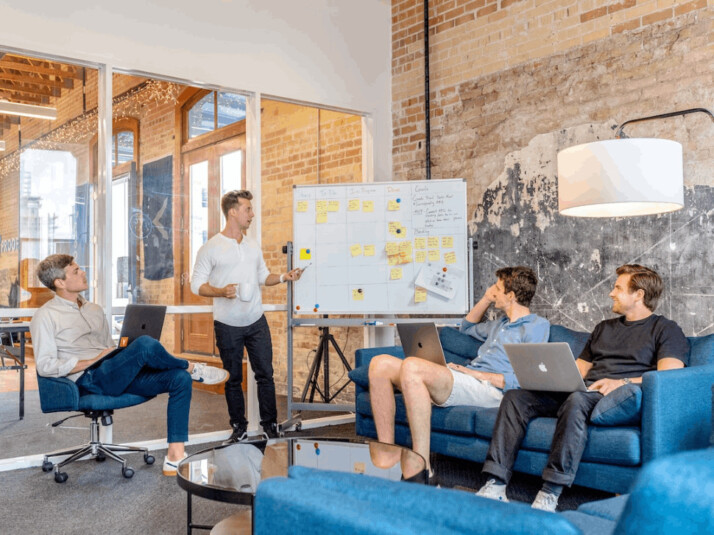 Examples of Job Description for a Sales Associate
Taking inspiration from a well-written job description for a sales associate will help you write one effectively. Below are some great examples of sales associate job descriptions for you:
Example 1:
Are you an enthusiastic and motivated sales associate looking to join a thriving retail sale company? We are currently seeking an individual with exceptional customer service ability and the work ethic to match.
The primary responsibility of this role is to ensure that each customer has an unforgettable experience while shopping in our store. You must foster relationships between customers and our team members. Your passion for providing world-class service and attention to detail will be paramount as you help us establish lasting relationships with clients.
Apply right away if this sounds like the ideal position for you!
Example 2:
We are looking for a dynamic and knowledgeable Sales Associate to join our team! The successful candidate must have experience in the post-sales process, merchandise management, and customer service.
A qualified applicant should include an understanding of product knowledge and how you can use it to increase sales. They will also help customers find the right items and provide an exceptional shopping experience.
The ideal candidate should possess excellent communication skills and the ability to work efficiently under pressure. If you're excited about this opportunity, please apply today!
Example 3:
We are looking to hire an experienced and driven Sales Associate to help us maintain our sales goals. The ideal candidate must have a track record of success in customer service. They must possess excellent communication skills, be organized and able to multitask, and thrive in a fast-paced environment.
Responsibilities include providing detailed product information to customers and conducting periodic research to identify new trends. You must execute promotional strategies to increase sales, maintain accurate inventory records, and ensure the store meets safety regulations. Additionally, the successful applicant should demonstrate exceptional problem-solving capabilities and strong attention to detail.
The right candidate must also show proficiency in data entry, be familiar with basic financial concepts, and have experience working with point-of-sale systems. A high school diploma or equivalent is required, and prior retail experience is preferred. This position offers a competitive pay rate and room for advancement within the company.
Conclusion
Writing an effective job description for a sales associate is essential to recruiting and selecting the best candidate for the position. This article provides a list of great job descriptions for sales associates that you can tailor to the requirements of your company.
Explore All
Write Job Descriptions Articles