A Job description for art director lists the skills, experience and knowledge requisites, and qualifications required for the position. If a firm wants to expand its visual assets by producing appealing messaging and marketing tools, they need an art director.
This article breaks down essential duties and skills you should look out for as a recruiter, with a matching job description to guide you.
Who Is an Art Director?
An experienced Art Director oversees a team of designers and artists to develop high-quality images for video games, TV commercials, films, and websites.
They are responsible for developing the overall look of a project, from concept to finished product. The art director collaborates with writers, producers, and photographers to express and execute the idea.
What Makes a Good Art Director?
An effective art director understands art and design, marketing, finance, and administration. Here are other vital factors that make a good art director: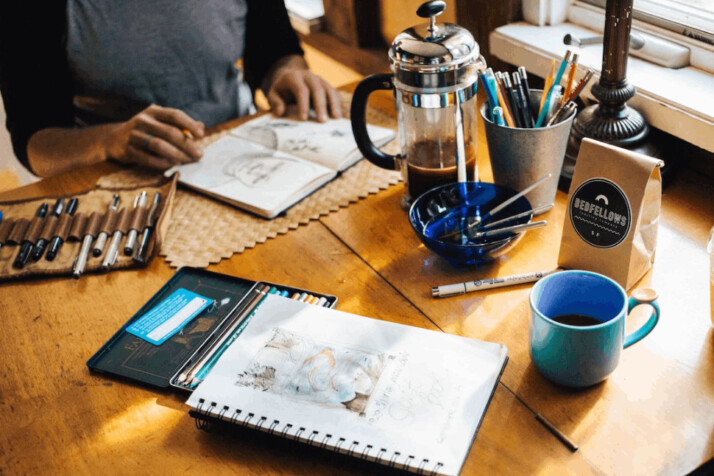 1. Keen Eye for Detail
A great art director has a keen eye for detail, can spot potential problems before they arise, and adapt quickly when needed. They know color theory, composition, typography, and other visual design elements, so they can create appealing graphics that communicate.
2. Strong Organizational Skills
A good art director possesses strong organizational skills to manage multiple projects simultaneously, collaborate with other departments, and prioritize tasks accordingly.
3. Excellent Communication Skills
To guarantee the creative team—writers, producers, and photographers—executes the art director's vision, they must communicate well. This requires good interpersonal skills, such as active listening and giving clear feedback, to foster an environment of open dialogue.
Additionally, art directors must cultivate positive working relationships with clients, manage expectations, and provide tangible solutions when issues arise.
4. Brand Versatility
An effective art director may connect design components to company strategy and goals. Being versed in brand identity standards helps create consistency across all marketing campaigns while keeping them aligned with the overarching goals. Overall, art directors are truly the "conductor" of the orchestra, ensuring that all elements harmonize to create a high-quality finished product.
Essential Skills of an Art Director
Art directors are responsible for a production's overall look, feel, and artistic direction. They join a company with a vision to create interesting visuals that encourage innovation. To be an effective art director, one must possess critical skills such as clear communication, leadership, creativity, and resourcefulness.
Art directors need good communication skills to delegate, give feedback, and work well with their teams. Art directors must communicate their creative vision and project direction so everyone can achieve the same goal.
A successful art director should have the ability and knowledge to start, guide, and maintain projects effectively. They require vision, innovation, drive, and leadership to collaborate, inspire creativity, and deliver quality solutions.
Sample Job Description for Art Director
Company XYZ seeks an Art Director to bring a creative vision and innovative direction to their projects. This position requires an experienced artist who can use their technical skills and aesthetic flare to guarantee that all designs meet or surpass requirements. The ideal candidate will have a demonstrated portfolio of successful projects and excellent communication skills.
The Art Director must collaborate with internal teams, other creatives, and clients to create concepts that promote company XYZ's brand and goods. Responsibilities include:
Conceptualizing artwork.
Overseeing production processes.
Conducting client presentations.
Researching trends to stay abreast of current market innovations.
A keen eye for detail is essential, as well as managing multiple deadlines simultaneously. This role requires creative problem-solving, rigorous composition, and quality control.
It demands familiarity with Adobe Creative Suite and Autodesk Maya/Max and a desire to remain ahead of visual industry trends. Above all, the selected individual should demonstrate profuse creativity and motivation to produce fresh, quality results every time.
Conclusion
Having a job description for art director makes it very clear what is expected of the chosen candidate. An art director job is not one for just anyone – it requires skill, dedication, and a passion for creating inspiring visuals.
Explore All
Write Job Descriptions Articles