The job description for business consultant includes conducting research and analyzing data to assess threats, understand market trends, identify opportunities, and formulate solutions. The job role of a business consultant requires strong analytical skills, interpersonal communication skills, and an understanding of industry best practices.
This article reviews the numerous responsibilities of a business consultant. In addition, it discusses the qualities and experience, and critical skills required to excel at this role.
Who Is a Business Consultant?
A business consultant provides professional advice and guidance to organizations to help them meet their goals. They are usually hired on a short-term basis by companies requiring specialized skills or an outside perspective. The consultant analyzes the company's processes, operations, and overall performance to identify areas of improvement.
Business consultants often bring creative solutions to problems and provide invaluable insight into how best to optimize resources. They also serve as a go-between for departments and divisions to ensure clear and effective communication. Their goal is to help businesses reach their highest potential with maximum efficiency.
A successful business consultant must have the vision, determination, and creativity to help any enterprise maximize productivity. The consultant must show expertise and excellent interpersonal skills to build meaningful client relationships. Furthermore, a consultant must be able to deliver results from previous projects and demonstrate success stories.
Duties and Responsibilities of a Business Consultant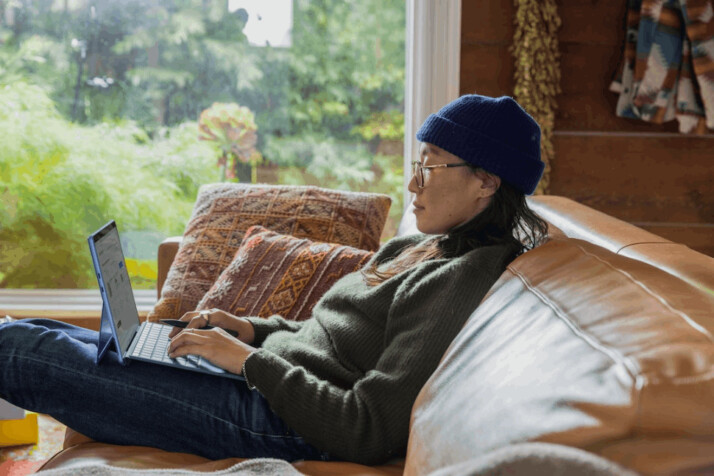 Encompassing an array of functions, the duties and responsibilities of a Business Consultant are wide-ranging and multifarious. The following is a list of primary duties and responsibilities of a Business Consultant.
Analyzing and assessing clients' current business processes, operations, and objectives to identify areas for improvement.
Developing innovative strategies and plans to optimize productivity, efficiency, profitability, or other vital goals.
Crafting and implementing change management initiatives such as reorganizations, restructurings, workflow alterations, and job design modifications.
Evaluating performance against organizational targets, benchmarks, best practices, and industry standards.
Assessing potential risks associated with decisions; creating mitigation strategies to reduce risk exposure.
Establishing effective communication channels between staff members at all levels of the organization.
Facilitating collaboration among departments and teams to ensure a smooth transition in implementation.
Implementing new technologies, software solutions, hardware installations, and process protocols.
Researching market trends and developments related to relevant industries.
Presenting ideas and recommendations to stakeholders in an understandable way.
Qualifications and Job Requirements for a Business Consultant
A successful business consultant should have the qualifications and requirements to assess, plan, strategize and manage a company's operations. Below is a list of such essential traits that are expected in a competent business consultant:
Bachelor's degree in Business Administration or a related field.
At least three years of experience in management consulting.
Proficiency in accounting and financial modeling.
Excellent problem-solving skills.
The ability to present complex information in an understandable way.
Strong written and verbal communication skills.
A comprehensive understanding of legal and regulatory frameworks applicable to businesses.
Versed in quantitative analysis and market research techniques.
Familiarity with project planning processes.
Capability to multitask and manage numerous projects at the same time.
Exceptional interpersonal abilities.
Which Details Should be Included In a Job Description For a Business Consultant?
A job description for business consultant should include the following information:
Qualifications
Such as relevant education and certifications, experience, technical knowledge, and any other qualifications that would make the individual an ideal candidate for the role.
Responsibilities
This detail includes advising clients on best practices to increase efficiency and profitability. Researching industry trends and developing appropriate strategies, providing guidance on budgeting and financial management, preparing presentations and reports, and creating strategic plans.
Essential Skills
List required skills such as problem-solving, critical thinking, data analysis, excellent communication and presentation abilities, and creativity and resourcefulness.
Working Environment
Describing the daily tasks involved in the role, the team structure, travel expectations, working hours, and company culture.
Salary & Benefits
Explaining what compensation packages are available for the position.
Sample Job Description For Business Consultant
A Business Consultant is an experienced professional with a deep understanding of the processes and practices necessary for achieving commercial success. They provide expert advice on marketing, finance, operations, human resources, technology, leadership, sales, and more.
Excellent communication skills are required, and candidates must be able to quickly assess complex situations and find practical solutions. The position requires someone who can be innovative, use analytical tools to evaluate data, communicate persuasively, negotiate effectively, and develop client relationships.
A minimum of five years of business consulting experience is required for the ideal candidate, ideally in a variety of markets or sectors. An undergraduate degree in business administration or a related field is preferred but not required. Candidates should possess knowledge of best practices, industry trends, up-to-date legal regulations, and operational procedures relevant to business consulting. A strong portfolio of work demonstrating problem-solving capabilities is desired.
Duties & Responsibilities include
Conducting research and analysis to understand customer needs and challenges.
Developing strategic plans based on client goals and objectives.
Evaluating data and providing actionable insights to clients.
Advising senior management on potential opportunities and risk factors.
Providing guidance and support during the implementation of solutions.
Liaising between various departments and stakeholders to ensure alignment.
Identifying improvement initiatives to drive efficiency and growth.
Maintaining regular contact with key decision-makers.
Building relationships with new customers through networking.
Skills & Qualifications
Familiarity with business software (e.g., MS Office).
Exceptional skills in project management, time management, and organization.
Excellent verbal and written communication skills.
Ability to make well-informed decisions promptly.
Excellent interdiction and problem-solving skills.
Proven ability to multitask and prioritize tasks.
Passion for helping others succeed.
If you possess the required qualifications and drive to exceed expectations, we'd love to hear from you! Apply now!
Conclusion
The job description for a business consultant is multi-faceted and varied. A consultant must have excellent communication skills, the ability to think critically, and the expertise necessary to provide sound advice. This requires understanding the company's goals and objectives and the resources available to them.
A business consultant requires expertise and experience in several aspects of business. Furthermore, he/she must have an inquisitive mind and an eye for opportunities. Looking at problems from multiple angles, analyzing data, and making decisions based on real-world information are essential skills for success.
Explore All
Write Job Descriptions Articles