Understanding the role of a Certified Nursing Assistant (CNA) in healthcare can be both eye-opening and complex.
A job description for CNA will provide insight into this multifaceted position. It allows one to evaluate the suitability of the role while fostering knowledge of what it entails.
It's imperative that CNAs have the acuity to juggle various tasks with professionalism, resilience, and compassion. This is a feat not all may be able to accomplish.
This article explores the details of a job description for a CNA and outlines an effective example for inspiration.
Importance of a Job Description for CNA
Writing a job description for CNA is an integral part of the recruitment process that ensures the successful placement of competent and qualified employees. It helps employers gauge applicants' qualifications and sets expectations between employer and employee.
By crafting an accurate job description, employers can articulate what they want in their CNAs. They can also avoid hiring candidates who do not fit the role or are unlikely to stay with the organization long-term.
A well-defined job description also allows potential candidates to assess if they have the required skill set, commitment level, and availability for the position. This makes it easier for employers to find the perfect match for their roles.
The Primary Responsibilities of a CNA
Below are some primary responsibilities of a CNA that you must clearly outline in the job description post.
Administering Medications
A CNA is responsible for providing medication to patients according to their medical plan prescribed by the doctor, following safety protocols and state regulations.
Monitoring Vital Signs
CNAs work with nurses and other healthcare professionals to monitor patients' vital signs, such as pulse rate, temperature, respiration, and blood pressure levels.
Assisting With Personal Care
Certified Nursing Assistants assist with the basic needs of patients. It includes bathing, feeding, dressing, and helping them move in bed or walk around.
Providing Comfort
CNAs are also tasked with making sure that patients feel comfortable, offering emotional support and a listening ear when needed.
Collecting Samples
CNAs can collect laboratory specimens from patients for testing, including taking blood and urine samples.
Maintaining Records
CNAs must keep accurate records of the patient's health status and any changes which need to be reported to doctors or nurses.
Obtaining Certification
To become a certified nursing assistant, an individual must pass a state-approved program. They might need to complete a certification exam administered by the state board of nursing in the hospital setting.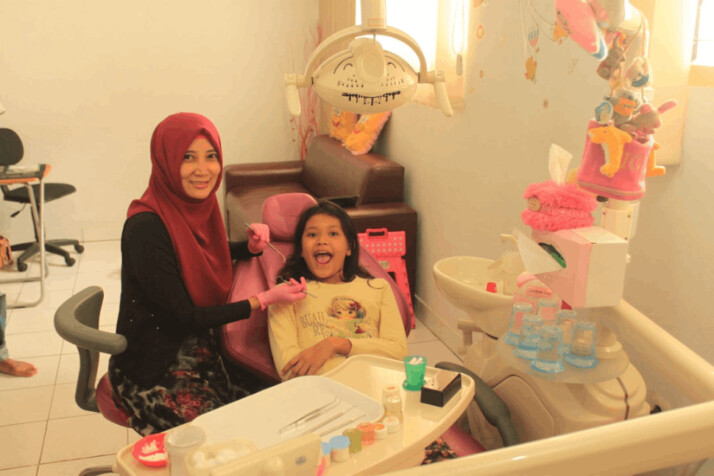 Key Skills and Qualities of a CNA
Here are some key skills and qualities of a CNA that you must look for in the ideal candidate:
Strong communication and interpersonal skills to establish effective relationships with patients and their families.
Able to follow instructions precisely, quickly act on any changes in patient condition, and adept at problem-solving.
Empathetic demeanor when interacting with patients and their families.
Caring nature coupled with patience and dedication.
Ability to perform delegated medical tasks such as taking vital signs, assisting with basic hygiene needs, measuring output, administering medications, or collecting specimens.
Knowledge of infection control procedures and techniques for maintaining a safe environment.
Familiarity with medical terminology, anatomy, and physiology.
Capable of using advanced medical equipment safely and effectively.
Excels at multitasking while following the physician's orders accurately.
CNA Job Description Example
Let's look at a well-detailed CNA job description example to help you craft one effectively that attracts the ideal candidate for the job:
Job Description Example:
A certified nursing assistant (CNA) is an integral part of the healthcare team and plays a crucial role in providing exceptional care to patients. We are looking for an experienced, compassionate individual with excellent communication skills and technical abilities. The ideal candidate should possess an active CNA certification and have prior experience working in a medical setting.
The primary duties of this position:
Assisting patients with daily activities, such as bathing, dressing, grooming;
Documenting patient's vital signs and medical information; monitoring blood glucose levels and responding appropriately;
Administering medications and treatments as directed by RNs or physicians.
Maintaining a safe and clean environment for patients, assisting with ambulation, repositioning, and exercises, and providing emotional support to those receiving care.
In exchange for these demanding responsibilities, we offer a competitive salary and benefits package. It includes health insurance, paid vacation/sick days, a 401K plan, bonus opportunities, educational assistance program, and flexible scheduling. This is a full-time position requiring 40 hours per week of availability Monday through Friday from 8 am – 4 pm.
Conclusion
CNA job descriptions can vary in complexity and scope depending on the employer's needs. Despite this variance, most CNA jobs will include providing patient care, observing changes in patients' conditions, and reporting to supervisors.
It is important for CNAs to understand their specific duties so that they can provide the best possible service to their patients. This article clearly outlines a CNA's primary skills and responsibilities, along with an example for better understanding.
Explore All
Write Job Descriptions Articles