A good job description for construction superintendent will help you find the right candidate and make critical decisions in your hiring process. This article will help you understand the duties of a construction supervisor and provide a template for writing your job description.
Who Is a Construction Superintendent?
A Construction Superintendent is a knowledgeable and experienced professional who oversees the planning, scheduling, coordination, execution, and completion of construction projects.
They typically possess in-depth technical knowledge of building codes, safety regulations, quality control procedures, budgets, and project timelines.
Primary Duties of a Construction Superintendent
A Construction Superintendent is an experienced professional who oversees the daily operations of construction projects, from budgeting to scheduling. They manage project subcontractors and ensure all workers and supplies follow safety rules.
Superintendents must ensure that all work is completed according to schedule and within budget while also adhering to the highest quality standards. Other duties include the following;
Coordinating site visits and conducting regular inspections;
Ordering and monitoring deliveries;
Collaborating with other professionals, such as architects and engineers
Mediating disputes between contractors and clients; and
Providing essential documentation throughout the process.
Additionally, they must possess a keen eye for detail and be adept at problem-solving since unforeseen issues often arise during construction processes.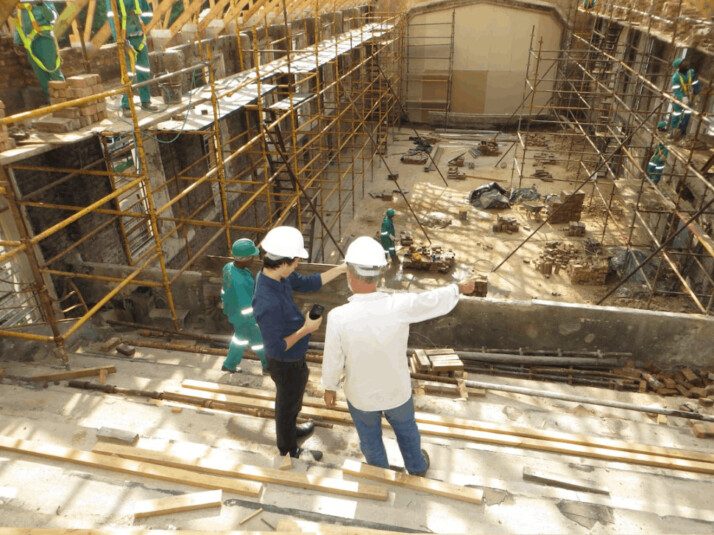 Essential Skills and Qualifications of a Construction Superintendent
A Construction Superintendent plays a pivotal role in any construction project. This experienced professional ensures that all work is carried out safely and efficiently, meeting the highest quality standards along the way.
Essential skills for this position include:
Solid organizational insight and the ability to manage multiple tasks while maintaining a keen eye on details.
Accurately interpreting blueprints and diagrams
Ability to juggle competing priorities without becoming flustered.
Superior communication skills to impart instructions and relay progress reports routinely.
A demonstrable knack for problem-solving and troubleshooting
Qualifications-wise, a minimum of three years experience in the field is necessary, and an education in engineering or architecture would be preferable.
Applicants may also be required to possess specific certifications from accredited organizations relevant to the particular job. Beyond that, the willingness to demonstrate leadership and decision-making prowess, backed by verifiable accomplishments, can make them stand out from the competition.
Template: Job Description for Construction Superintendent
Company XYZ is searching for an experienced Construction Superintendent to oversee and direct all aspects of construction projects from inception through completion. The ideal applicant understands the construction process, including budgeting, resource allocation, materials procurement, scheduling, project management, and safety.
To swiftly detect project disputes and challenges, a Construction Superintendent must have outstanding problem-solving skills. This person should be able to communicate vocally and in writing with subcontractors, vendors, personnel, and clients. A proactive approach to addressing customer satisfaction goals and client expectations is essential.
This job demands construction experience and the ability to use construction software and GPS navigation systems. Additionally, candidates should have demonstrable proficiency in developing practical solutions and strategies while staying abreast of new trends in the construction field.
The perfect applicant will have a valid driver's license, good attention to detail, and the capability to thrive under tight deadlines and shifting priorities. If you are looking for a challenging yet rewarding opportunity, please submit your resume today!
To Wrap Up
A construction superintendent is tasked with the management, supervision, and project development for different building and construction stages. They typically start as construction foremen and later become superintendents during mid-career.
An appropriatejob description for construction superintendent should cover hours, daily duties, and a broad sense of what they do.
Explore All
Write Job Descriptions Articles