Crafting an effective job description for data scientist roles can be easier than you think. With careful consideration and expertise, the process can yield impressive results. This article helps you plug away at this important step.
Crafting a concise yet comprehensive description requires mastering the art of summarizing without omitting any essential details. Using words that are both descriptive and palatable to potential candidates. First, let's understand the duties of a data scientist.
What Are the Duties of a Data Scientist?
A data scientist is a highly skilled professional who specializes in the collection and interpretation of data to develop. It's their job to turn raw data into meaningful insights that help inform decisions related to product development, marketing strategies, customer service and more.
Their duties include creating algorithms to collect, process and analyze large datasets from multiple sources. They use predictive analytics models to identify trends and relationships within those datasets.
What Are the Qualities of a Good Data Scientist?
A successful data scientist must possess certain qualities in order to effectively and accurately interpret the vast amounts of data they will encounter.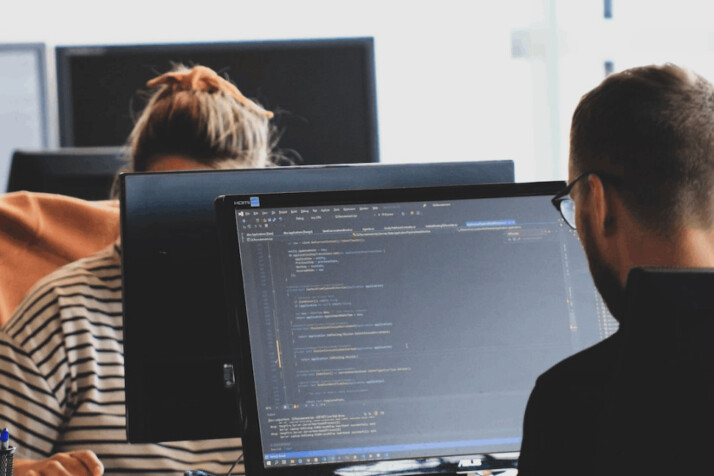 Analytical Skills
First, a good data scientist must be highly analytical with an eye for detail. They should have a knack for spotting patterns or correlations in the data that could be used to make predictions. This ability is key when it comes to uncovering new insights from complex datasets.
Problem-Solving Skills
Strong problem-solving skills are essential for any successful data scientist. By combining their deep knowledge of mathematics and statistics with creative thinking, they can find solutions to difficult problems.
Knowledge of Computer Science
A keen understanding of computer science is important in this field. Data scientists often use coding languages like R and python. They use them to process large volumes of data and create algorithms that analyze it in search of meaningful trends or connections. A solid grasp of these languages allows them to efficiently manipulate huge quantities of information.
Communication Skills
Communication is also a fundamental quality for any data scientist. They need to be able to present their findings in clear language that non-technical stakeholders can understand. Doing this makes it easy to make decisions based on the results. Soft skills like active listening, collaboration, and persuasion go a long way toward creating effective teams and ensuring productive conversations among all parties involved.
Curiosity
Finally, curiosity is another quality common among successful data scientists. Asking questions about why something happened or how something works drives better decision-making. This is because it leads to further exploration and experimentation, which can result in improved models and more accurate predictions. Combining inquisitive nature with technical acumen enables data scientists to uncover valuable information that would otherwise remain hidden.
Example of a Well-Written Job Description for Data Scientist Roles
Check out the job description below:
We are seeking an experienced and highly motivated Data Scientist to join our team. The ideal candidate must possess exceptional problem-solving skills, a solid understanding of data analytics principles, and the ability to collaborate with others.
This role requires excellent communication and organizational skills, as well as a strong background in quantitative analysis. We expect you to be adept at quickly learning new software tools while staying abreast of developments in the field of data science.
The successful applicant will be responsible for designing and executing complex analyses of large datasets and producing insightful reports with actionable conclusions. In addition, the applicant will develop predictive models and build databases from scratch. You should be able to convey complex concepts concisely and convincingly, interact with senior management, and liaise with stakeholders.
Qualifications:
Bachelor's degree or higher in Computer Science, Mathematics, Statistics, Physics, or related fields
A minimum of three years of experience working with advanced analytics techniques (e.g., machine learning)
Proficient knowledge of Python and SQL is required; knowledge of other programming languages, such as Java or R, is beneficial
Knowledge of modern big data processing frameworks such as Hadoop/Spark is beneficial
Ability to generate innovative solutions to challenging problems using both traditional statistical methods and cutting-edge technology
Adeptness in visualization techniques to convey complex relationships between variables
Strong collaboration and interpersonal skills
Final Thoughts
Overall, being a successful data scientist requires many different skills, but having the core qualities we discussed is essential.
With these traits in tow, data scientists can confidently tackle any challenge presented to them by turning raw data into actionable insight. To ensure you get the best candidate use the job description for data scientist roles above as a guide.
Explore All
Write Job Descriptions Articles