The way an organization handles its funds is fundamental. An organization's finance management can raise or erase the organization. A company's finance officer is in charge of monitoring its financial activities.
The job description for finance officer entails overseeing the budget, creating financial reports, and ensuring that all financial transactions are carried out legally.
A great job description will attract the finest finance officers to apply to your job posting. This article discusses the duties and responsibilities of a finance officer, as well as the experience and skills required for this role.
Who is a Finance Officer?
A finance officer is in charge of an organization's finance. They are responsible for providing financial guidance, oversight, and support to organizations.
Finance officers work in the private and public sectors to help organizations reach their financial goals. They create budgets, manage investments, analyze financial data, prepare financial reports, monitor cash flow, and ensure that all fiscal policies comply with the law.
They often use their analytical skills and knowledge of accounting principles to assess risk and make wise decisions about how money should be allocated.
Duties of a Finance Officer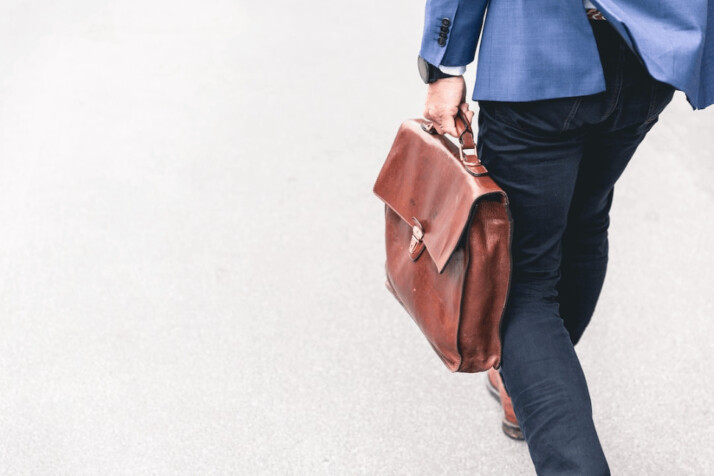 The duties and responsibilities of a finance officer are as follows:
Creating and managing financial systems.
Planning, coordinating and managing accounting and financial activities.
Creating accounting-related reports and documentation for management approval.
Creating budgets, projects future cash flows, and offering regular financial analyses.
Controlling spending and keeping track of organization budget performance.
Keeping track of financial performance.
Overseeing billing processes to recover money owed by consumers or customers.
Providing records, files, and documents of VAT returns, VAT settlements, and transactional data to auditors.
Preparing reports periodically to analyze the organization's financial strengths and weaknesses.
Skills of a Finance Officer
The most crucial skill of a finance officer is accuracy. Other skills include:
Attention to detail.
Organization skills.
Ability to communicate effectively with team members.
Problem-solving skills.
Knowledge of accounting processes and tools.
Computer literacy.
Accuracy with numbers.
Ability to think critically.
Time management skills.
Interpersonal skills.
Education and Training Requirements for Finance Officers
For finance officer positions, a college or university degree is required. A degree in finance or a related field, such as bookkeeping or accounting, is necessary. Finance Officers should also know basic accounting software. They must be knowledgeable about the Microsoft Office suite and accounting programs like FreshBooks.
Some employers prefer applicants with professional certifications like Certified General Accountant (CGA) or Chartered Accountant (CA).
Experience Requirements for Finance Officer
Some employers may take entry-level applicants with basic financial knowledge. Others may prefer financial officers with three or more years of experience. Working as an Accountant, Bookkeeper, or any related financial capacity is a plus. Financial officers must demonstrate solid numeracy skills. They must also have leadership experience to be able to coordinate team members.
Pay Range for Finance officers
A Finance Officer's pay ranges from $60,000 to #110,000 a year. This depends on the applicant's education, training, skills, job location, and employer.
Examples of Job Description for Finance Officer
Example 1
MVH Financials, a leading provider of financial services, is looking for an experienced Finance Officer to join its team. The successful candidate will be responsible for developing and implementing sound financial management policies and procedures. And playing an integral role in the formulation of short-term and long-term strategic plans.
The Finance Officer must have exceptional analytical skills and a high problem-solving aptitude. He/she should possess excellent organizational and communication abilities, enabling them to collaborate with colleagues from various departments effectively. A thorough knowledge of accounting systems and strong proficiency in data analysis are essential requirements.
A Bachelor's degree in finance or accounting is preferred but not required; experience may substitute for educational qualifications. Previous professional experience in a similar position is beneficial, but we welcome applications from fresh graduates. Fluency in written and spoken English is expected; any additional language(s) would be considered an advantage.
Main duties
Manage the preparation of accurate budget reports, projections, and variance analyses.
Analyze financial statements regularly to provide advice on operational costs.
Perform timely reconciliations of all accounts, including bank accounts.
Identify areas of cost savings and suggest modifications to maximize profits.
Monitor changes in local taxation regulations that could affect our business.
Prepare periodic performance reviews and present recommendations for process improvements.
Collaborate closely with other departments (e.g., operations, sales) to ensure the accuracy of financial records.
Salary
Negotiable depending on experience.
If you're the perfect fit for our team, please send your application to [email] by March 30th, 2023.
Example 2
A rapidly expanding company is searching for an experienced and diligent finance officer to join its dynamic team. This individual will be a highly competent professional responsible for maintaining accurate financial records and reports while demonstrating strong communication and analytical skills.
The ideal candidate must possess at least three years of experience in accounting or finance-related positions. And the ability to meticulously keep track of fiscal data and develop meaningful strategies to remain on budget. They should also demonstrate proficiency in Microsoft Excel and other spreadsheet programs.
Duties include
Maintaining comprehensive financial records and developing long-term budgeting plans.
Conducting internal auditing procedures as needed.
Ensuring adherence to established laws and regulations.
Analyzing variances between actual income/expenses and forecasts.
Providing informed advice based on current financial trends.
Producing routine financial reports and responding to inquiries from management.
Qualifications
Bachelor's degree (or higher) in Accounting or Finance.
Proficiency in Microsoft Excel and other relevant computer software.
Excellent organizational, problem-solving, interpersonal, and critical thinking skills.
Keen attention to detail with the ability to multitask efficiently.
A minimum of 3 years experience working in an accounting/finance position.
This is a full-time role offering a salary commensurate with experience.
If you want an opportunity to take your career to the next level, apply now!
Wrapping Up
A job description highlights the responsibilities and duties, skills, and qualifications applicable to a job role. It communicates the expectations of a job role, ensuring that only qualified applicants proceed with the application.
Writing a great job description will increase your chances of hiring the perfect candidate. This article will guide you on writing the perfect job description.
Explore All
Write Job Descriptions Articles