Operating a forklift is no easy job. It requires precision, accuracy, and the ability to identify potential hazards and respond swiftly to ensure maximum safety. Not everyone can be a good fit for this job. So what exactly should you look for when picking your new hires? Looking at a job description for forklift operator can help you.
In this article, we'll be looking at a great job description sample that you can refer to. We'll also look at what skills and responsibilities come with this role. An accurate, detailed, and thorough job description can provide an invaluable roadmap to success for both the employer and potential employees.
What Does a Forklift Operator Do?
A forklift operator is responsible for loading, unloading, and transporting material to various locations within a warehouse or facility. From loading freight onto trucks to stocking shelves with products, they operate a variety of forklifts. They need to be able to handle electric-powered pallet jacks to diesel-run internal combustion models – with precision and dexterity.
Working in warehouses, factories, and distribution centers, forklift operators must possess excellent motor coordination, an eye for detail, and knowledge of workplace safety protocols. To keep their jobs secure, operators must stay abreast of emerging developments in the industry and adhere to all safety regulations.
Who is Qualified to be a Forklift Operator?
A qualified forklift operator must possess a unique combination of skills, knowledge, and experience. They need to have an excellent understanding of their vehicle's mechanical operation and basic safety protocols. They must also have strong visual-spatial abilities that allow them to maneuver large vehicles in tight spaces with precision.
Additionally, forklift operators must be able to multitask efficiently, as operating these vehicles often requires complex skills to complete tasks safely. Aspiring operators should possess a high school diploma or GED equivalent.
Some employers may also require certifications from accredited programs such as OSHA's Powered Industrial Truck (PIT) program before hiring.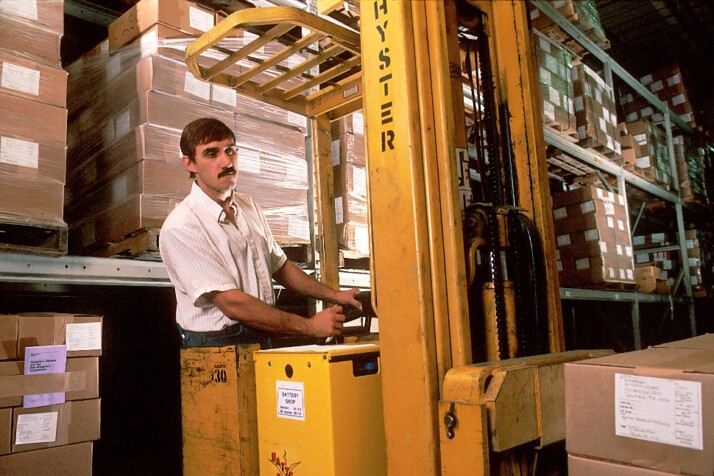 Job Description for Forklift Operator Example
We're looking for an experienced and reliable Forklift Operator to join our warehouse team. You will be responsible for efficiently managing inventory through the use of a forklift while providing excellent customer service.
To succeed in this role, you should have a good understanding of safety regulations and experience operating various types of forklifts. Ultimately, you will help us achieve accuracy and quality throughout the day-to-day operations of our warehouse.
Qualifications:
High School Diploma or equivalent
Proven experience as a forklift operator
Ability to understand and follow directions quickly
In-depth knowledge of OSHA standards and other applicable regulations
Excellent physical condition with the ability to lift heavy objects
Exceptional organizational skills
Responsibilities:
Safely operate the forklift to load, unload, transport, and store goods
Pick up incoming stock and deliver materials to designated areas
Maintain equipment by completing preventive maintenance requirements, troubleshooting malfunctions, calling for repairs
Verify orders against accompanying documents (e.g., invoices)
Receive/process shipments
Follow appropriate safety procedures when handling hazardous chemicals
Report any issues regarding malfunctioning equipment to supervisors
Final Words
Forklift operators play an integral role in any industry that requires the movement of goods. They are responsible for safely maneuvering large and bulky items around warehouses, factories, and other worksites with precision and accuracy.
Make your recruitment process for your next forklift operator much more efficient with a well-written job description for forklift operator. You're sure to find the best person for the job!
Explore All
Write Job Descriptions Articles