Human resource tasks are dynamic. They involve proper HR training, tacts, qualifications, and expertise. Hence, you need to hire the right candidate by drafting an impeccable job description for HR assistant role.
Although writing the best job description doesn't automatically translate to hiring the right talent, it helps you attract a quality candidate pool. So, what does an excellent hr assistant job description entail? It includes specific duties, requirements, and qualifications necessary to excel at the job. Such specificity helps you avoid unqualified applicants.
This article will show a sample of what an excellent Hr assistant job description should be like. Let's get started.
Who Is A Human Resource Assistant?
Human Resource Assistants work primarily in administrative roles, assisting in person-related tasks such as interviewing and training employees.
They help managers in day-to-day activities like office and people management. Their duties usually include building and maintaining schedules, providing information on employee benefits, and maintaining payroll and records.
In addition, HR assistants provide general administrative and clerical support to their supervisor or employer. Working in this role demands proficiency in management duties and excellent communication skills. Consequently, a typical Human Resource Assistant is detail oriented and enjoys working with people.
What Are The Roles And Duties Of An HR Assistant?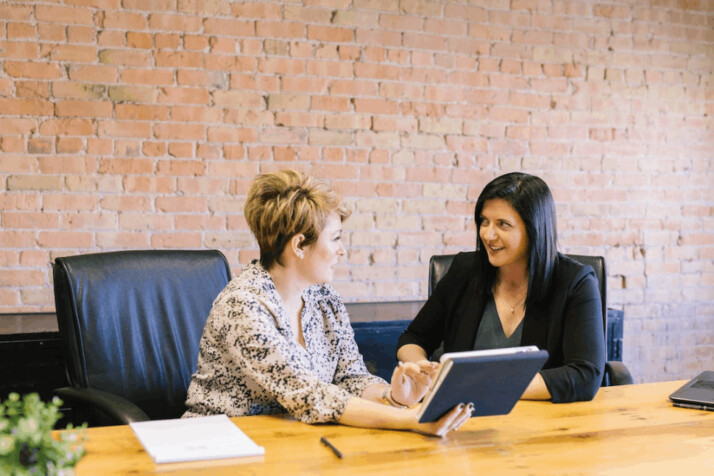 Managing Hire Processes
HR assistant handles applications and recruitment processes of new hires. Their duty involves enhancing the communication flow between the company and job candidates.
Onboarding
After completing the hiring process, HR assistants provide orientation and coordinate training to enhance the smooth transition for new hires.
Processing payroll
This position supervises all details regarding payroll. That includes tasks like detailing every working hour and inputting necessary information in the payroll system.
Maintaining Report
Every organization requires a functional reporting system, and it's one of the responsibilities of the HR assistant. They record information like employee benefits, vacation, or sick time.
HR File Audits
The HR position ensures all HR files are updated and accurate.
Vendor Liaison
This position oversees communications with third-party vendors on behalf of the company.
Employee Care
The HR assistant works to make the workplace conducive for all employees. As a result, they share employees' ideas or grievances with the management. Simply put, they function as employees' mouthpieces by giving company management feedback.
Examples Of Job description For HR Assistant
Sample 1
We are looking for an experienced and dedicated HR Assistant to join our growing team. As part of the Human Resources Department, you will provide support in various administrative duties. The position requires a pivotal role in helping us ensure that our employees receive exceptional service. The ideal candidate must possess superb written and verbal communication skills, excellent organizational abilities, and solid interpersonal qualities.
You will assist with recruitment efforts, onboarding new hires, organizing employee records, managing payrolls, and other related tasks. In addition, you will answer inquiries regarding policies and procedures. A sucessful candidate should be able to resolve any issues that arises during the hiring process. To succeed in this position, you must demonstrate proficient problem-solving capabilities, critical thinking aptitude, and proficiency in MS Office.
Ultimately, you will help enhance the overall success of our business by facilitating efficient Human Resource operations. Does this interest you? Great! We would love to hear from you.
Sample 2
We are looking for a highly organized and passionate HR Assistant to join our dynamic team. To succeed in this role, you need to be an experienced professional with excellent interpersonal skills.
The role demands the ability to think strategically and proactively. You will also need to possess a keen understanding of the ever-changing trends in human resources. You will perform various coordinated tasks like support management in recruiting, onboarding, training, performance management, and payroll activities.
Furthermore, your duties include demonstrating an aptitude for problem-solving and decision-making regarding complex employee relations issues. The HR assistant role include excellent attention to detail and strong communication skills to interact effectively with internal and external stakeholders. Do your experience and skill set match these criteria? Apply now!
Conclusion
A great job description convinces top-notch talents to join your team. That's because it creates a realistic image of the position. Next time you decide to write a job description for HR assistant, ensure it reflects the position's requirements in clear terms. This promotes optimum work performance and a better hiring experience.
Explore All
Write Job Descriptions Articles