A job description for librarian is a document that provides a comprehensive overview of the essential duties associated with the profession.
It offers the job-seeker the knowledge necessary to determine how this job or similar jobs would fit into their career path. This article focuses on whom a librarian is, the duties and skills for the role, and a template for writing a librarian job description.
Who Is a Librarian?
A librarian is a professional trained in library and information science that assists patrons in seeking specific information.
Librarians have extensive knowledge of books, articles, databases, and websites and are enthusiastic about teaching others how to access information. Librarians are often key members of school curriculum teams, helping teachers create lesson plans that incorporate media literacy and digital citizenship principles.
Key Responsibilities of a Librarian
A librarian has a complex and varied role in managing, maintaining, selecting, and providing resources for the public.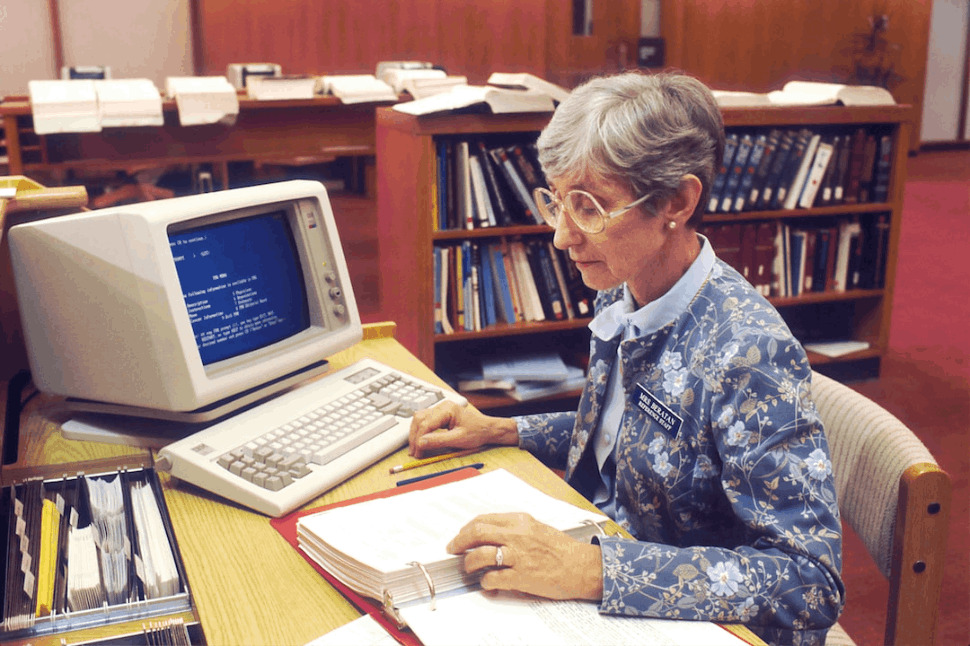 1. Budget Management
They must be able to efficiently manage their budget while ensuring all community members have access to the library's items.
2. Accuracy and Integrity of Resources
Librarians must also ensure the accuracy and integrity of their resources and promote free access to information. As part of the job, they must research new trends in library science and maintain a professional atmosphere conducive to gaining knowledge.
3. Administrative Duties
Librarians should be able to work independently and collaboratively with team members, especially regarding administrative responsibilities like collection management. This can include cataloging, selecting materials, and order processing.
4. Knowledge and Support Assistance
Librarians must also understand the latest information technology trends to give users better access to digital media. They should help patrons use special software or e-books and advise them on studying library resources.
Essential Skills a Librarian Should Possess
A librarian is essential, providing a vital service to the community. Specific basic skills must be developed and maintained to succeed in this role.
First, a librarian must have strong management abilities. This involves managing time and budgets and completing job-related administrative chores on time.
Additionally, they should also have a good understanding of government regulations about library administration and a professional attitude when dealing with patrons.
To reach more people with their services, librarians should maintain professionalism when selecting, advertising, and arranging resources.
Template: Job Description for Librarian
Company XYZ is searching for an experienced Librarian to join their team! As a Librarian, you will be in charge of managing the library's collection and ensuring it remains accessible to patrons.
You must possess excellent communication skills and the ability to work independently and manage multiple tasks simultaneously. In addition, you should have strong knowledge of cataloging techniques, digital databases, copyright laws, and other applicable regulations.
Your creative problem-solving skills and talent for arranging information systems will come in handy when assisting patrons with research or literary projects.
Above all, your passion for literature and desire to promote its appreciation among patrons will enable you to excel in this position.
Conclusion
Ajob description for librarian entails much more than proper knowledge of the library system and the acquisition of new information. It also requires professional skills such as sound judgment, critical thinking, and administrative experience.
Explore All
Write Job Descriptions Articles