A clear, concise, and effective job description for production operator can help ensure that the right person is placed in the role. It will also help them understand what's expected of them.
In this article, we'll be looking at some professional product operator job descriptions that you can refer to. We'll also look at the important role a production operator plays in a company.
What Does a Production Operator Do?
A production operator is responsible for the smooth operation of an industrial facility or plant. They use a variety of processes and technologies to produce goods efficiently and safely. The primary duties of a production operator include the following:
Overseeing machinery
Monitoring quality control
Troubleshooting any issues that arise during production
Maintaining cleanliness
Completing paperwork
Enforcing safety standards
What Makes a Good Production Operator?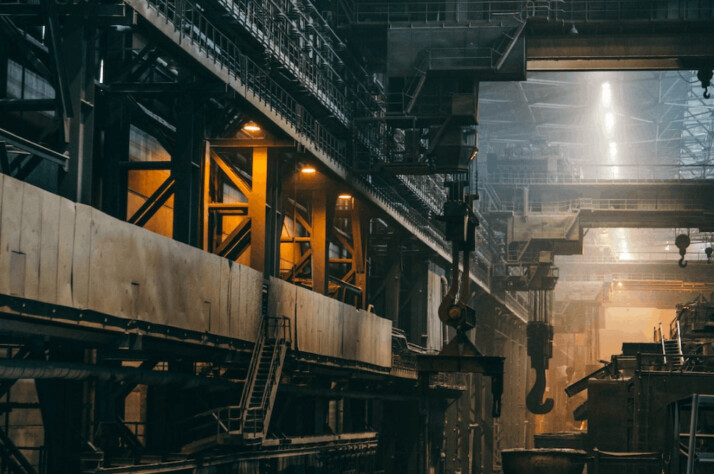 Production operators must understand complex technical instructions, operate heavy machinery with precision, and have excellent problem-solving skills. It's also essential for them to stay up to date on industry trends and technological advancements to maximize output.
Other essentials skills that a production operator should possess are:
1. Attention to detail: A production operator should possess unwavering attention to detail and the ability to recognize discrepancies to ensure quality control.
2. Problem-solving: Production operators must think on their feet, identify potential problems before they arise, and develop creative solutions to address them quickly.
3. Organization: A production operator must have excellent organizational skills to manage workflow and keep track of products efficiently.
4. Adaptability: The manufacturing industry is constantly evolving. It's important for production operators to be flexible and adaptable when dealing with changes in processes or equipment.
5. Interpersonal Skills: Working as part of a team is essential in manufacturing. This makes good interpersonal skills invaluable for production operators who need to work well with others to achieve efficient outcomes.
Job Description for Production Operator Examples
Example 1
We are seeking a detail-oriented and conscientious Production Operator to join our team. This individual will oversee all aspects of the production process, from ordering materials to finished packaging products. We are looking for someone with exceptional organizational skills and experience in this field.
The successful candidate must possess strong technical knowledge of manufacturing processes and safety procedures, as well as excellent problem-solving capabilities. They should also have exemplary communication skills, both written and verbal. The ability to work independently or collaboratively as part of a larger team is paramount.
Duties & Responsibilities:
Maintain machines, ensuring they are calibrated correctly and running at optimal efficiency
Monitor quality control standards throughout production runs
Troubleshoot any issues that may arise during production
Conduct regular maintenance checks on machinery
Ensure safe operation by adhering to workplace safety protocols
Identify potential risks and report them to management
Adhere to strict timelines and meet production deadlines
Liaise with other departments to ensure accurate and timely delivery of supplies
Maintain detailed records of all activities performed
Example 2
We are seeking an experienced Production Operator to join our manufacturing team! The ideal candidate must have a deep understanding of machinery operations, a proven track record of meeting tight deadlines, and strong problem-solving skills.
Responsibilities:
Maintain the highest level of quality standards while operating production machinery
Ensure all machines are properly calibrated before use
Troubleshoot any issues or malfunctions with the equipment
Conduct regular maintenance checks on machines
Meet daily output targets in accordance with safety protocols
Meticulously document each stage of the production process
Requirements:
Bachelor's degree in engineering, industrial technology, or a related field
5+ years experience in production operations/machinery
Familiarity with OSHA safety regulations
A keen eye for detail and accuracy
Ability to work independently and collaboratively as part of a team
Passion for efficiency and continuous improvement
Excellent communication, analytical, and problem-solving skills
Final Words
An effective job description for production operator should be detailed enough to explain what is expected of the employee. But is should also be concise enough to capture the reader's attention.
Try to include information about education and training requirements, working hours, job duties, and company policies that may affect the position. This helps ensure applicants have the necessary qualifications for the role and sets clear expectations from the start.
Explore All
Write Job Descriptions Articles