Production workers are the backbone of operations and the engine that drive growth and profitability. They work tirelessly to ensure that goods and services are produced on time and meet the highest standards. Hiring the perfect fit for this role begins with putting out a great job description for production worker.
A great job description highlights the key responsibilities and duties of the role, as well as the qualifications and skills required. It also hints at the benefits and opportunities for growth and development within the company. This article discusses the responsibilities of a production worker, including the skills required for success.
Who is a Production Worker?
A production worker is a factory worker responsible for producing goods. Such individuals typically work in manufacturing or assembly settings.
Production workers assemble products, operate machinery, and monitor the production process. They also maintain equipment, following all safety procedures.
Duties of a Production Worker
A production worker's duties vary slightly depending on the specific industry and company. However, some typical responsibilities include the following:
1. Operating machinery and equipment
Production workers are responsible for operating and maintaining various types of machinery and equipment, such as assembly lines, conveyor belts, and packaging machines.
2. Monitoring production processes
Production workers monitor and inspect production processes to ensure smooth and efficient running. They also identify and troubleshoot any issues that may arise.
3. Quality control
Production workers are responsible for ensuring that products meet established quality standards. They do this by inspecting and testing products at various stages of the production process.
4. Handling materials
Production workers may need to handle and move raw materials and finished goods using tools such as forklifts and pallet jacks.
5. Record keeping
Production workers may need to maintain accurate records of production processes and inventory levels.
6. Safety
Production workers are responsible for following established safety procedures and protocols to ensure a safe working environment for themselves and their colleagues.
7. Collaboration
Production workers work closely with other production team members, including supervisors and engineers. They coordinate efforts and meet production goals.
8. Cleaning and Maintenance
Production workers keep the working area clean while maintaining machines and equipment.
Skills Required of a Production Worker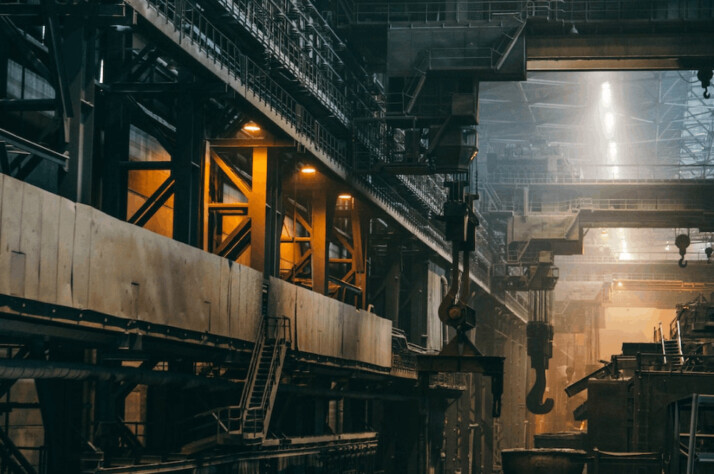 The following are skills a production worker must possess:
Physical and manual dexterity.
Ability to work in a team.
Good communication skills.
Ability to work in a fast-paced environment.
Physical stamina and ability to stand for long periods.
Basic math and measurement skills.
Basic computer skills.
Good hand-eye coordination.
Good problem-solving skills.
Time management skills.
Strong work ethic and reliability.
Educational and Training Requirements
A high school diploma or equivalent is often the minimum requirement for a production worker. Some employers may prefer post-secondary education or certifications in specific manufacturing or industrial production areas.
Training may be given on the job for production workers. Such training is geared towards teaching individuals how to operate specific equipment or use specific software programs. It may take several weeks or months and can include classroom instruction and hands-on training.
Some employers also provide safety training to ensure workers understand how to handle materials properly and safely operate the equipment.
Experience Requirement
The specific experience requirements for a production worker will depend on the company and the job they are applying for.
Salary
The hourly salary of a production worker can vary depending on the company, location, and experience of the worker. The salary ranges from $12 per hour for entry-level positions to $25 for more experienced workers.
Job Description for Production Worker Template
Example 1
We are looking for a hardworking Production Worker to join our team. The ideal candidate should have at least two years of experience in the production industry. They must go above and beyond their job duties when needed. This individual must possess excellent organizational skills, an eye for detail, and a strong work ethic.
Duties & Responsibilities
Operate machinery to produce products according to specifications.
Examine finished products for defects and accuracy.
Adjust machines as needed to ensure proper performance.
Monitor machine maintenance needs and alert supervisors accordingly.
Keep the workspace clean and organized throughout the day.
Follow safety procedures when operating equipment.
Support other workers by completing tasks assigned by the supervisor.
Qualifications
Previous experience working in a production environment is preferred.
Ability to understand complex instructions quickly.
Attention to detail with a high degree of accuracy.
Proficient knowledge of basic math and engineering principles.
Good physical strength and stamina to lift heavy objects.
Reliable transportation to get to and from the workplace.
Must pass a background check.
Salary
$14-$18/hour, depending on experience.
Example 2
Job Title: Production Worker
We are looking for an experienced and motivated production worker to join our team! The ideal candidate is detail-oriented and has a passion for hands-on work. The individual will be responsible for performing the functions of a production line. This includes operating machines, monitoring product quality, packaging products, and organizing materials for use in production. Additionally, the individual may assist with the maintenance of tools, equipment, and supplies as needed.
To succeed in this role, you must possess strong communication and organizational skills, have excellent problem-solving abilities, and enjoy working independently or collaboratively. We seek someone highly organized, able to think on their feet, and capable of multitasking during busy times. Previous experience in a manufacturing setting is preferred but not required.
Skills required
Excellent manual dexterity and ability to identify parts quickly.
Working knowledge of safety protocols in a factory environment.
Ability to lift 50 lbs regularly and stand throughout shifts.
Exceptional attention to detail when inspecting items.
Willingness to take initiative and suggest improvements.
High proficiency using basic computer software such as Excel and Word.
If you meet these criteria and would like to join our team as a Production Worker, please submit your resume today!
Wrapping Up
Production workers are the backbone of any successful operation and a critical factor in delivering success. Their duties vary depending on the production type, but they are often responsible for goods production and quality control. With that said, creating a clear and compelling job description for production worker is vital to attracting and retaining qualified candidates.
Position your business for growth and massive future success by crafting the perfect job description using Hey INK!
Explore All
Write Job Descriptions Articles