Job description for waitress on resume should be a reflection of a restaurant's culture. Waiters and waitresses work in various settings, from unique eateries to fine-dining establishments to high-volume chain restaurants.
Consequently, the requirements for the position depending on the restaurant in question, and the resume must match that of the individual.
The article will focus on what a waitress job includes, what you should include in a resume and likely job descriptions for waitresses.
What Does a Waitress Job Entail?
A Waitress typically serves customers in restaurants and other dining establishments. They take orders, prepare food and beverages, provide excellent customer service and ensure that all diners have a pleasant and satisfying experience.
Waitresses frequently maintain a pleasant disposition while adhering to health laws and safety regulations and gracefully navigating congested environments.
Additionally, waitresses may handle cash transactions, operate point-of-sale systems, stock shelves, and clean up after customers before closing out their shifts.
Great Waitress Job Description Sample
This INK job description for a waitress is an excellent example of one you would find in a restaurant or pub. It's simple, direct, and gives a lot of individual details. You'll notice that it includes enough information to easily find candidates without compromising the restaurant's preferences.
We're looking for an experienced and passionate Waitress to join our dynamic team! You must provide good customer service, fulfill meal orders quickly, and keep the restaurant clean.
We require someone with a strong work ethic and the ability to multitask while paying attention to detail. A friendly demeanor, exceptional communication skills, and experience in a similar role are all essential qualities we seek in applicants.
We welcome your application if you believe you would make an excellent addition to our team!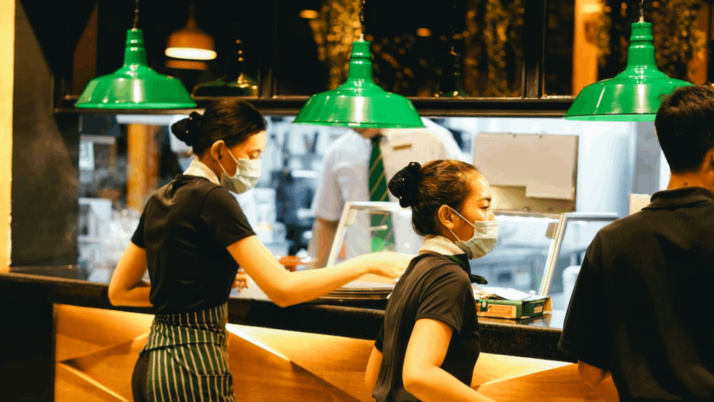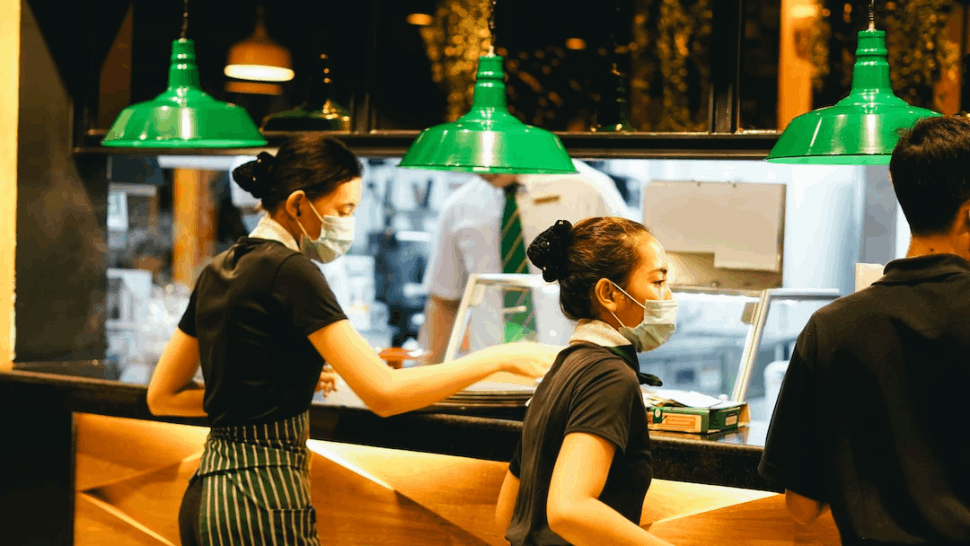 What to Include in a Waitress Resume to Meet Job Description
You want to demonstrate in your resume that you have a passion for fantastic service, quick thinking, and excellent skills as a waitress. Even if you have not held a waitressing position before, you can show that you have a formable experience. Here are some essential duties you may want to include in your resume:
Serve diners in a way that exceeds their expectations.
Ensure that guests are treated respectfully and at home in the restaurant.
Meet all deadlines set for products and services.
Find strategies to streamline your service and enhance your table turnover.
Explain items on the menu, provide suggestions, and field inquiries from diners.
Maintain a friendly demeanor while serving customers and be well-versed in the menu items, drinks, and merchandise that are available
Use a constructively suggestive sales strategy to lead guests in the right direction.
Uphold the restaurant to be sanitary and safe for patrons.
Be sure to serve alcohol responsibly.
Adherence to all company policies and procedures regarding handling money when making deliveries to tables.
Deliver correct meals to customers by coordinating with the kitchen staff.
Conclusion
Job description for waitress on resume varies from one diner to the next. The description usually contains a timeline of the responsibility, along with tasks and objectives needed for the job.
As for a waitress's resume, it is essential to make it easy for hiring managers to identify why you are suitable for the job. Remember that this process is at least twofold: think about your skill set and the demands of the role you're applying for.
Explore All
Write Job Descriptions Articles