A well-drafted job description for warehouse supervisor is of utmost importance. It ensures that the right person with the appropriate qualifications and experience is hired. It also helps to build a positive working environment by setting realistic expectations between the employer and employee.
In this article, we'll be looking at the role of a warehouse supervisor in greater detail through a job description sample. Whether you're looking to hire or apply for this position knowing the key duties and responsibilities associated with the position can be helpful.
What Does a Warehouse Supervisor Do?
A Warehouse Supervisor is responsible for overseeing the daily operations of a warehouse. The goal is to improve operational efficiency by setting goals and identifying process improvements to increase productivity. Their tasks can include:
Managing warehouse staff
Coordinating shipping and receiving activities
Maintaining inventory accuracy
Ensuring safety protocols are adhered to
They must use their expertise to produce efficient output to maximize profits and ensure customer satisfaction. In addition, they need to be able to monitor and analyze data, devise solutions to problems, and implement changes as needed.
Who Is Qualified To Be A Warehouse Supervisor?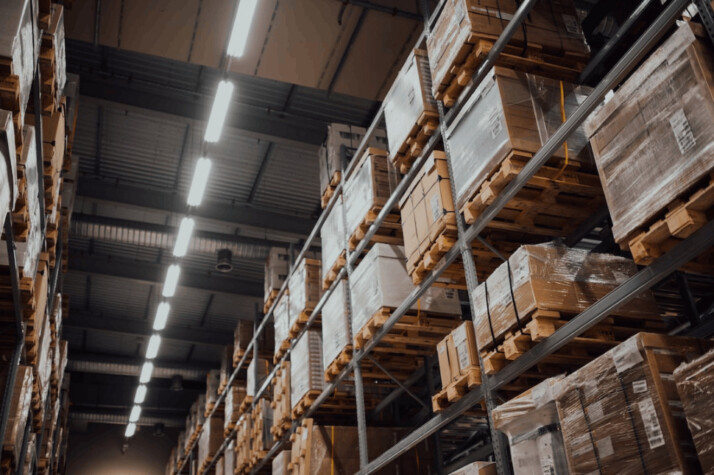 A Warehouse Supervisor is responsible for the efficient and safe operation of a warehouse. And it takes someone with both experience and intelligence to manage one successfully. The ideal candidate must have experience in logistics and inventory management, as well as strong organizational and leadership skills.
Attention to detail is also essential when dealing with orders and paperwork, and excellent communication skills are necessary for working with suppliers and customers. A positive attitude, an ability to think quickly under pressure, and problem-solving skills are invaluable assets too.
Furthermore, due diligence regarding safety standards must remain at the forefront of their work ethic. In summary, those who possess all these qualifications – plus the right attitude – make exemplary Warehouse Supervisors.
Job Description for Warehouse Supervisor Example
We are looking for an experienced Warehouse Supervisor to ensure efficient and organized operations in our warehouse. You will oversee a team of workers, manage shipments, and organize inventory with accuracy and efficiency.
The successful candidate should have strong problem-solving capabilities and excellent interpersonal skills. You must also be proficient at using technology to manage data entry tasks and other warehouse functions. Ultimately, you will help maintain smooth daily operations and contribute to the overall success of our company.
Responsibilities:
Oversee staff, assigning them duties and monitoring their performance
Ensure safety protocols are met and adhered to by all employees
Manage incoming and outgoing orders, ensuring products reach their destination safely and on time
Establish standards for quality control and health & safety regulations
Plan workflow according to workload requirements and production schedules
Design systems to optimize stock control procedures
Use specialized software to track inventories, orders, deliveries, etc.
Generate reports on inventory levels, delivery timescales, transportation costs, etc.
Train and supervise new members of the team
Requirements:
Proven experience as a Warehouse Supervisor or similar role
Knowledge of warehouse management systems (WMS) and MS Office applications
Experience overseeing staff, delegating work, and training new personnel
Ability to lead teams effectively and maximize productivity
Excellent organizational and communication skills
Attention to detail and aptitude for problem-solving
Final Words
A warehouse supervisor plays a pivotal role in the success of an organization. Their presence is essential for effective operations, from managing stock and inventory to overseeing employees and ensuring quality control.
Make sure your job description for warehouse supervisor encompasses all the necessary skills and responsibilities for the job. This way, you'll be confident you'll be able to hire a good fit for the position.
Explore All
Write Job Descriptions Articles