It is not simple to compose a job description for website designer. This is not only due to the numerous elements that must be considered while writing job descriptions.
It's also because people's conceptions of a website designer's role, in general, vary widely. Let's examine the fundamentals of the job description for web designer.
Who Is a Website Designer?
Corporate, e-commerce and massive social media websites have varied design aims. A website designer's job is to design, create and maintain websites according to the client's goals.
The designer uses technical knowledge to design effective sites that customers can engage with thoroughly.
Primary Duties for Website Designer
Website designers provide innovative, engaging, and professional designs in aesthetics and functionality. The primary duties of a website designer include the following:
Determining appropriate design elements to cover the desired content
Researching user preferences and the latest trends to join the most effective design concepts
Developing creative visuals that show the client's key messages while taking into consideration the importance of usability
Maintaining up-to-date knowledge of current technological advances related to web design and development.
Testing sites to ensure they are functional and solving any technical issues that may arise
Maintaining professional relationships with other developers and designers to progress the project more effectively.
They must be able to handle multiple tasks and prioritize them accordingly while being willing to take on challenges as they present themselves.
Essential Skills for Website Designer
To create websites, website designers must have some fundamental skills. Here are some of the critical skills needed to create a website.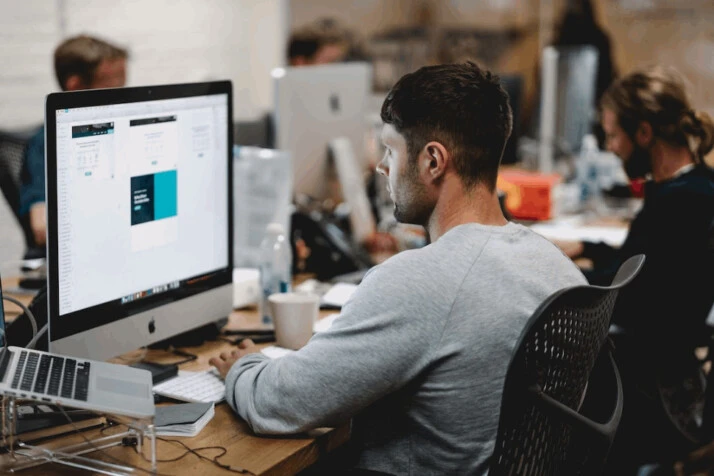 1. An Eye for Good Design
A website designer must know how to think out of the box when creating unique designs and layouts. This includes accurately determining what kind of images, fonts, and colors will engage users on the site.
2. Research Skills
Researching the latest trends in web design and an essential part of the work meets a professional standard.
3. Coding
Coding is an essential skill for website designers because they need to be able to understand and use different coding languages. A website designer should also know how to work with HTML, CSS, and JavaScript.
4. Troubleshooting
Website designers should also use their scientific thinking ability to troubleshoot any problems that might arise during the process. This ensures the site runs smoothly and looks great when published online.
5. Conversant With CMS and Other Programming Languages
A website designer should know programming languages, content management systems, graphic design, and user experience science.
Website designers must be creative and know what material fits the company's aims to choose the proper appearance and feel for each site.
Sample: Job Description for Website Designer
Company XYZ is searching for a website designer who has experience creating attractive and engaging digital experiences. The chosen applicant should be able to create intuitive, beautiful, and usable websites.
The ideal candidate will know HTML, CSS, JavaScript, AJAX, XML, and MySQL and have good coding skills. They must be familiar with the latest UI/UX design trends, content management systems (CMSs), and eCommerce platforms.
A capacity for creative problem-solving and innovating new solutions to complex technical challenges is also essential. Additionally, excellent communication, organizational, and time management capabilities are desired.
If you have the qualifications, join our team and apply your website design expertise to this challenging role. We look forward to seeing your portfolio!
Wrapping Up
Knowing how to write a detailed job description for website designer is essential when planning to hire someone for such a position. Capturing all the skills and duties in a job description will be one step toward hiring the perfect website designer for your company.
Explore All
Write Job Descriptions Articles