X-ray technicians are invaluable members of the medical community. They play an integral role in diagnosis, monitoring, and treatment by providing high-quality images of internal organs and tissue structures.
Technicians must possess a unique blend of technical skills, manual dexterity, and interpersonal expertise to ensure that their work is accurate and precise. And these skills need to be mentioned in the job description for x-ray technician.
A comprehensive and well-written job description can help attract the best candidates to fill these positions. In this article, we'll be looking at sample job descriptions that can help you better understand this role.
What is an X-Ray Technician?
X-ray technicians are medical professionals who use specialized equipment to create images of the inside of a patient's body. They provide valuable diagnostic information for doctors, nurses, and other healthcare personnel to help them diagnose and treat their patients effectively.
What Do X-Ray Technicians Do?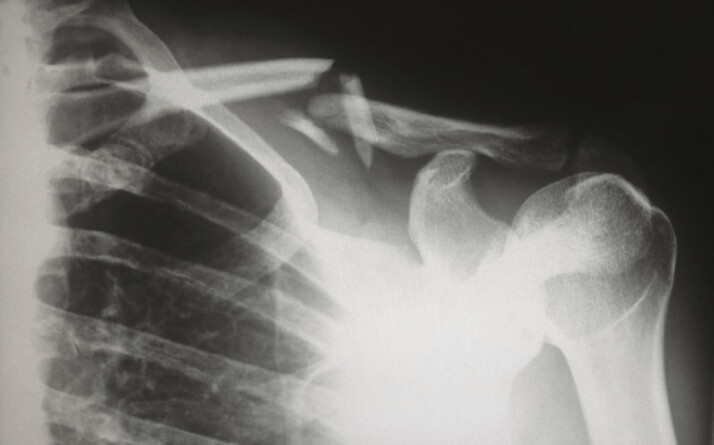 X-ray technicians, also known as radiographers, specialize in creating diagnostic images of the inside of a patient's body. Using sophisticated imaging equipment such as X-rays and computed tomography (CT) scanners, these technicians capture detailed pictures of bones, organs, tissues, and other structures. This allows physicians to make accurate diagnoses.
The daily tasks of an x-ray technician may include the following:
Reviewing medical records to gain insight into patients' medical histories
Positioning patients correctly on examination tables
Operating radiology equipment to create images
Ensuring patient safety during exams by providing shielding where necessary
Maintaining cleanliness of exam rooms and equipment.
Use specialized software programs to process images after they have been captured and store them in secure databases for future reference.
Job Description for X ray Technician Examples
Example 1
We are looking for an experienced X-ray Technician to join our team! The successful candidate should possess excellent technical and a keen eye for detail. You will be responsible for taking x-rays of patients using sophisticated equipment to diagnose diseases or injuries.
Qualifications:
A minimum of two years experience in the field of radiology
Certified Radiologic Technologist (CRT) or Registered Radiographer (RRT) certification
Ability to accurately interpret medical imaging studies
Proficiency with computers and electronic medical record systems
Excellent communication skills
Responsibilities:
Prepare examination rooms before patient arrival
Position patients correctly to obtain quality images
Monitor patients' vital signs during exams
Operate radiographic equipment safely and efficiently while adhering to prescribed radiation safety measures
Process digital images from scans into diagnostic reports
Enter data into PACS/RIS system for archival and review by physicians
Maintain accurate patient records and ensure confidentiality at all times
Example 2
We are looking for an experienced X-Ray Technician to join our growing medical practice. The successful candidate will be responsible for performing x-ray examinations on patients, ensuring the safety of both the patient and themselves during each examination.
The ideal candidate should possess a minimum of one year of experience in the field or equivalent qualifications. They must have comprehensive knowledge of radiographic equipment, techniques, radiation safety standards, and anatomy. Excellent interpersonal skills are essential to interact with patients and their families successfully.
Responsibilities:
Set up and position patients properly and accurately for optimal results when taking x-rays
Take precise x-ray images using the proper technique
Follow all applicable safety guidelines at all times when handling radiographic equipment
Process digital images using computer software applications
Maintain accurate records of exams performed and ensure quality control is met
Work effectively with other health care professionals in a team setting
Provide patient education regarding safety precautions prior to performing x-ray exams
Qualifications:
Certification by ARRT preferred
Minimum of one year experience in the field
Comprehensive knowledge of radiographic equipment, techniques, radiation safety standards, and anatomy
Ability to use computer software applications
Strong problem-solving skills
Excellent communication and customer service skills
Final Words
A well-written job description for x ray technician should be comprehensive to provide candidates with an accurate overview of the position. Like these examples, it should include clear expectations for what the job entails, including the role's duties, responsibilities, necessary qualifications, and skills.
Explore All
Write Job Descriptions Articles