HR coordinators are a vital link between employees and employers in any company. With their knowledge of workplace regulations, recruiting processes, and personnel management, they are essential for maintaining good employee relations and promoting workplace productivity.
In this article, we'll look at some professional job description HR coordinator examples. If you're planning to apply or hire for this position looking at these examples can be very helpful!
Importance of Having a Good HR Coordinator
A Human Resources (HR) Coordinator is an essential role in a company. They oversee recruitment processes, manage employee benefits and payrolls, administer workplace policies, and ensure that labor laws are followed.
They also help onboard new employees and facilitate communication between staff members and management.
A good HR coordinator can bring immense value to the business, allowing them to save time and money. They can also help businesses avoid legal risks that may arise from improper or inadequate practices.
What Makes a Good HR Coordinator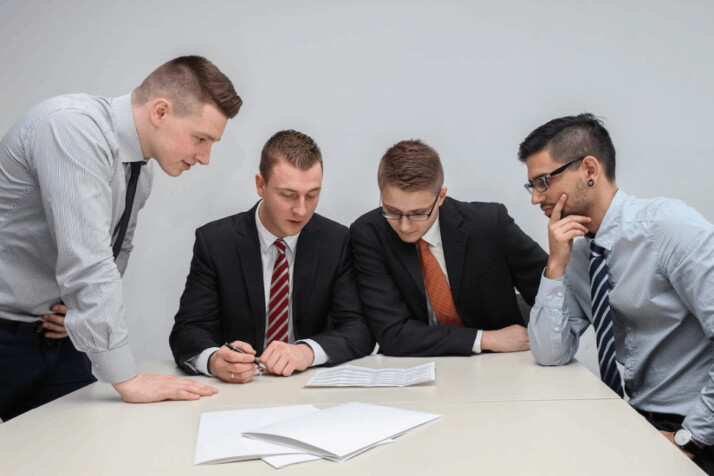 With so much responsibility falling on their shoulders, HR Coordinators must possess strong organizational skills, attention to detail, and excellent interpersonal abilities. Furthermore, they must be up-to-date with industry trends, anticipate challenges and devise strategies for resolving them, and be adept at diffusing volatile situations.
By leveraging their unique set of skills, HR Coordinators can keep companies running smoothly. They can also promote positive work environments and ensure that both employees' rights and employers' regulations are respected.
Job Description HR Coordinator Examples
Example 1
We are looking for an experienced, innovative HR Coordinator to join our team and facilitate the smooth day-to-day operations of our Human Resources department. The ideal candidate should be knowledgeable in all facets of human resources management. They should have excellent interpersonal and communication skills and possess proficiency with various computer programs.
The HR Coordinator will play a key role in managing employee relations, onboarding new hires, developing and implementing policies, maintaining records, and administering benefits. They must remain organized at all times and stay up-to-date on regulations relating to labor laws and other compliance issues.
Required Qualifications:
Bachelor's degree in Human Resources Management, Business Administration, or a related field
At least 3 years of experience as an HR coordinator or equivalent position
Comprehensive knowledge of relevant legislation, procedures, and best practices
Excellent verbal and written communication skills
Ability to multitask and meet tight deadlines
Exceptional problem-solving, decision-making, and negotiation skills
Proficient in MS Office Suite and HRIS systems
Example 2
We are looking for an experienced and detail-oriented HR Coordinator to join our team. You must be knowledgeable in human resource principles, recruitment practices, and labor laws. You should also have exceptional organizational skills and superior problem-solving aptitude.
Responsibilities:
Assist with developing, implementing, and maintaining personnel policies and procedures
Create job descriptions and postings
Review resumes and applications, conduct interviews, and perform reference checks
Onboard new hires by orienting them on company policies, benefits, and payroll administration
Administer performance reviews, terminations, and disciplinary actions
Monitor adherence to applicable labor laws
Maintain accurate records of employee data
Required Skills:
Bachelor's degree in Human Resources or a relevant field
Proven experience as an HR coordinator or similar position
Strong understanding of HR functions and best practices
Proficient in MS Office (Excel and Word) and HRIS systems
Excellent written and verbal communication skills
Adept at organizing and managing multiple tasks simultaneously
Outstanding critical thinking and problem-solving abilities
Final Words
An HR coordinator is a highly important role in any organization, as they provide strategic support for an effective human resources team. To get the best candidate for the job, a comprehensive job description HR coordinator is a must.
A well-crafted job description helps to ensure that all personnel knows their roles and responsibilities. It also provides guidance on where further development may be needed.
Additionally, it can help clarify expectations when interviewing new candidates for positions in the company.
Explore All
Write Job Descriptions Articles