Research assistants provide invaluable support to professional researchers. They play a critical role in helping researchers collect and analyze data and organize information.
Without research assistants, researchers would struggle to keep up with their work demands, and their research progress would be slowed. The job description of a research assistant overviews the duties, responsibilities, skills, and qualifications required for the job.
A well-written job description is an excellent way for hiring managers to find a qualified research assistant in a short time. It is important to be comprehensive in the job description and clearly state the skills and qualifications needed.
While good job descriptions can sometimes be challenging to write, it's worth the effort. This article will guide you in creating a solid job description that will attract only qualified candidates.
Who is a Research Assistant?
A research assistant assists in conducting research but does not have the same degree of independence as a professional researcher.
A research assistant executes the instructions of the professional researcher. They often collect data and analyze or present their findings to their supervisors, principal investigators, or senior researchers. Research assistants work in academic or professional settings, assisting in data collection and analysis and writing reports or articles.
Research assistants also review publications to determine the information that already exists on a topic. They process large amounts of text, including technical writing and other resources.
Duties of a Research Assistant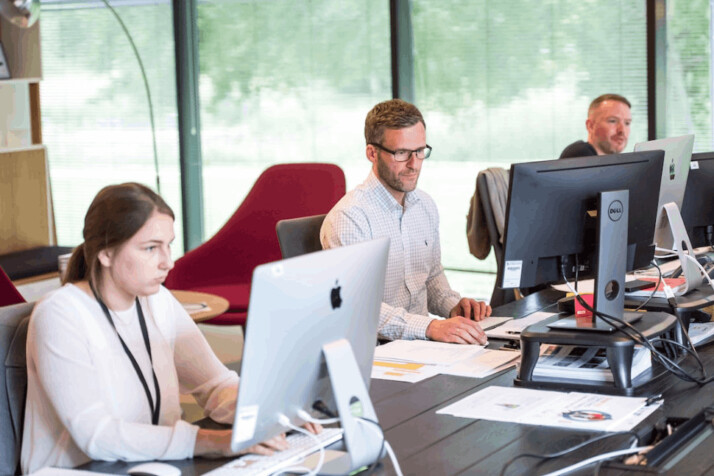 Research assistants work under a senior researcher. Their job is to aid the research process of their employer. Some of their duties include:
Assisting in the design and implementation of research studies.
Collecting, analyzing, and interpreting data.
Preparing research reports and presentations.
Reviewing literature and keeping abreast of current developments in their field.
Assisting in grant writing and funding applications.
Recruiting and communicating with study participants.
Managing research databases and participant information.
Assisting in the training of new research staff.
Participating in research meetings and discussions.
Assisting in the preparation of research papers for publication.
Skills of a Research Assistant
For research assistants to carry out their roles effectively, they must possess some skills. These skills include:
Strong organizational and project management skills.
Ability to work independently.
Attention to detail.
Strong analytical and critical thinking skills.
Excellent communication and writing skills.
Ability to work well in a team.
Familiarity with research methods and statistics.
Ability to manage and analyze large amounts of data.
Knowledge of relevant software and technology.
Familiarity with relevant research literature and current trends in the field.
Educational and Training Requirements
A bachelor's degree in a relevant field is required for entry-level research assistant positions. Most employees require research assistants to have a master's or doctoral degree in the relevant field.
Research experience and skills, such as knowledge of research methodologies and statistical analysis, are often required. On-the-job training may be provided to familiarize research assistants with specific techniques or equipment used in the lab.
Salary of Research Assistant
This depends on factors such as location, industry, and experience. The hourly wage ranges from $10 to $30 or more.
Job Description of a Research Assistant Example
Professor Humphrey's lab is seeking a talented research assistant to join their dynamic team. The ideal candidate will have experience in conducting scientific experiments and analyzing data. A passion for learning, problem-solving, and an enthusiasm for critical thinking are essential requirements.
The successful applicant must possess strong technical skills and the ability to use industry-standard software, including Microsoft Excel and MATLAB. An aptitude for programming and statistical analysis would be advantageous. In addition, knowledge of laboratory techniques such as chromatography and spectrophotometry is desirable.
The chosen individual must be able to work independently and as part of a multidisciplinary team to complete tasks on time. Excellent verbal and written communication skills, and a capability to distill complex concepts into concise language, are key attributes. Furthermore, meticulous attention to detail and record-keeping accuracy is necessary.
This position requires an organized, systematic approach combined with creative problem-solving abilities. The applicant must bring curiosity and tenacity to discover new insights from existing literature and develop innovative solutions to challenges.
Working under the direction of the professor or the laboratory manager, the research assistant will assist in preparing field trips. The individual will take measurements and provide support to the scientific staff.
If this opportunity fits your qualifications, please submit your application with a cover letter. Includes samples of relevant writing highlighting how you can meet the job criteria listed above.
Wrapping Up
Research assistants are essential to the success of any research project. They assist researchers in achieving their goals by storing and reviewing research materials, conducting an in-depth study of the project, and compiling results. They are often involved in the design and execution of complex research projects and sometimes, the development of research tools.
A job description that communicates the duties to be performed and the skills and qualifications required for the job will attract the best candidates. Generate the perfect job description of a research assistant in minutes using Hey INK!
Explore All
Write Job Descriptions Articles