A Treasurer is an integral part of any company or organization, acting as the steward and custodian of their finances. And it's essential to have someone with experience and expertise who can manage the fiscal health of an organization.
To hire the ideal candidate, you need to craft a well-detailed job description of a treasurer that outlines their essential duties and qualifications. This article explores the role of a treasurer and provides a clear example to help you craft one effectively.
List of Responsibilities of a Treasurer
A Treasurer is responsible for many financial-related duties and tasks. Some of the key responsibilities are listed below:
Oversee Financial Accounting
They must oversee the proper accounting of all financial activities, including budgeting, tracking expenses, analyzing discrepancies, and preparing balance sheets. Additionally, they should ensure that appropriate records are kept to comply with applicable laws and regulations.
Manage Daily Operations
Treasurers must manage the day-to-day operations of the treasury function within their organization. This includes managing cash flows, investments, banking relationships, foreign exchange transactions, payrolls, insurance policies, and other financial matters.
Evaluate Investment
Treasurers must evaluate investment opportunities to determine which ones offer the best return on investment and risk mitigation potentials. They should also be familiar with stock markets and macroeconomic trends to make wise investment decisions.
Generate Reports
Treasurers must generate reports regularly to summarize key financial information such as income statements, balance sheets, and cash flow statements. These reports help provide visibility into an organization's overall financial health and can aid in decision-making processes.
Financial Analysis
Treasurers must be able to analyze data to identify patterns, anomalies, or areas of improvement. They should have knowledge of basic financial metrics and techniques, so they can assess risks accurately and develop strategies accordingly.
Treasurer Job Skills: Successful treasurers must possess strong organizational skills, attention to detail, problem-solving abilities, communication proficiency, critical thinking capacity, and excellent interpersonal capabilities. They must also be proficient in finance, accounting, economics, business analysis, and financial reporting software.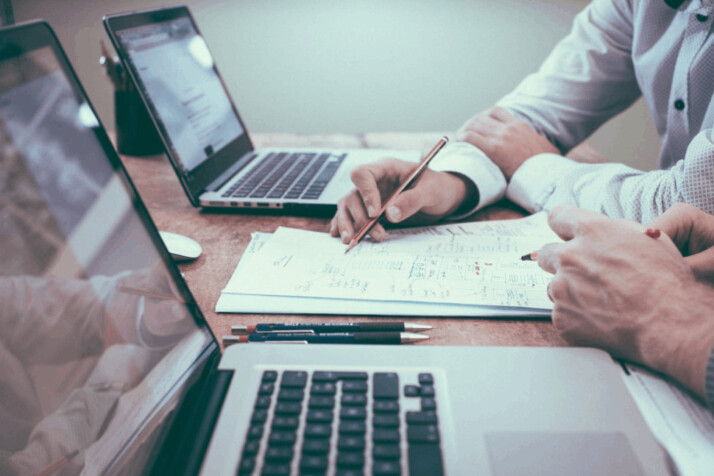 Example Job Description of a Treasurer
Here's a job description of a treasurer to help you understand the essential skills and duties of a treasurer.
Job Description Example:
We are looking for an experienced and enthusiastic Treasurer to join our fast-paced team. In this role, you will be responsible for leading the financial strategies of our company and ensuring that we remain profitable and fiscally sound.
Responsibilities:
Developing financial objectives to increase profitability
Establishing and implementing fiscal controls
Overseeing budget creation and management
Monitoring cash flows and forecasting future trends
Analyzing financial data and providing reports to executives
Identifying opportunities for investments or cost savings
Skills & Qualities:
Bachelor's Degree in Finance or Accounting
Knowledgeable about accounting best practices
Strong understanding of tax regulations
Excellent analytical and problem-solving abilities
Proven record of success in previous treasuries roles
Expertise in Excel and other financial software programs
Strong knowledge of financial markets and regulations
Ability to manage multiple projects simultaneously
Outstanding communication and interpersonal skills
The ideal candidate should have experience in a similar role within a corporate setting. Our company strives to maintain an open and collaborative culture with a commitment to fostering innovation. We also offer competitive salaries and benefits packages to our employees.
Conclusion
A treasurer is a vital role for any company, requiring expertise and attention to detail. With the right person at the helm, a business can ensure its finances are well taken care of.
A thorough job description should include the necessary skills and responsibilities needed to ensure successful financial management. By having a clear understanding of these requirements and expectations, companies can appoint their ideal treasurer.
Explore All
Write Job Descriptions Articles