Program managers are the backbone behind every successful delivery of a proposed change program. They proactively monitor company programs, resolve arising issues and initiate appropriate corrective action. It's crucial to write a great job description of program manager to outline the expectations and responsibilities of the role clearly. This is crucial for hiring top talent to fill up this position.
Program managers oversee the planning, designing, execution, and delivery of programs. Successful program managers are skilled communicators and leaders, able to motivate and coordinate cross-functional teams to achieve common goals. Learn how to craft the perfect job description of program manager from this guide!
Who Is A Program Manager?
The program manager manages programs within an organization and delivers change. They effectively coordinate the program's projects and manage inter-dependencies considering oversight of risks and issues arising. Program managers coordinate the capability of a business to enable effective change and actualization of projected benefits.
Program managers typically have a background in project management and are skilled in managing teams, budgets, and deadlines. They work closely with the leadership and other stakeholders to ensure that the company's programs align with its goals and are carried out effectively.
Roles of a Program Manager
A program manager is responsible for overseeing and coordinating programs within an organization. The roles of a program manager may include:
Developing and implementing program plans and budgets.
Managing and coordinating the work of team members and stakeholders.
Setting and tracking progress against program goals and objectives.
Identifying program risks and issues.
Providing regular updates to upper management and other stakeholders on program progress.
Ensuring that program deliverables are completed on time and within budget.
Maintaining relationships with major stakeholders.
Managing program resources, including personnel, equipment, and budgets.
Developing and maintaining program documentation, including project plans, reports, and presentations.
Evaluating program strengths and weaknesses.
Continuously improving program processes and procedures to increase efficiency and effectiveness.
Program Manager Skills and Qualifications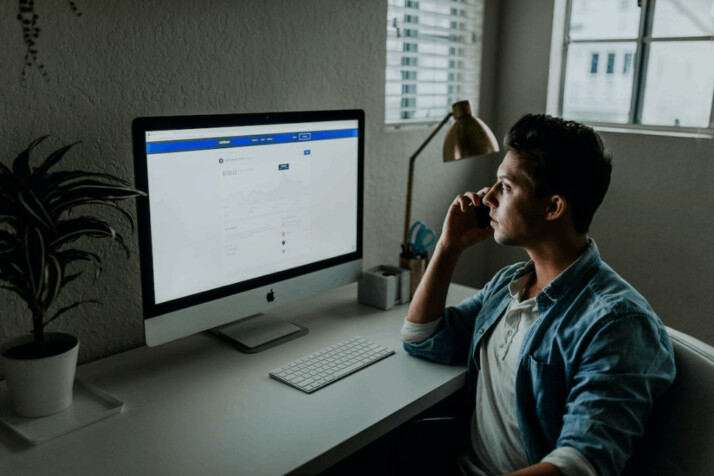 A program manager is typically expected to have several specific skills and abilities. These include:
Ability to manage programs in a professional setting.
Strong leadership and management skills, including inspiring and motivating team members.
Excellent communication and interpersonal skills.
Problem-solving and decision-making abilities.
Ability to build and maintain relationships with stakeholders and partners.
Project management skills.
Ability to analyze and interpret data and use it to inform decision-making.
Knowledge of relevant industry standards and regulations.
Experience with project management software and tools.
Program Manager Education and Training Requirement
The educational and training requirements for a program manager can vary depending on the specific employer and industry. However, many program managers have at least a bachelor's degree in a field related to their industry or the projects they will be managing. Some common fields of study for program managers include business, engineering, computer science, or project management.
In addition to formal education, many program managers also have relevant work experience in their field. Some program managers may have started their careers in a related role, such as a project manager before advancing to a program management position.
Program Manager Experience
The number of years of experience needed for a program manager depends on the specific employer. If you are offering job training, you can accept entry-level candidates. However, some program management positions may require a minimum of 3-5 years of experience in a related field, while others may require more. Some may also prefer to hire program managers with a combination of education and experience.
In general, employers seek program managers with a strong project management foundation and the ability to lead and manage complex programs.
Project Manager Salary
The salary for program managers is based on many factors, such as:
the industry,
the size of the company
location of the company
the level of experience
the education of the individual, and the specific responsibilities of the role.
However, the average salary ranges from $79,575 to $105,660 per year.
Examples of Job Description of Program Manager
Example 1
XYZ Company is looking for an experienced Program Manager to join our dynamic team. As the ideal candidate, you will be able to take ownership of tasks and initiatives while bringing in your leadership skills. Our goal is to increase efficiency and success rates with efficient project management techniques.
Job Summary
The Program Manager is responsible for managing projects related to developing new products, services, or systems. You will oversee projects from planning stages through completion, ensuring delivery on time and within budget. The Program Manager will work cross-functionally with various departments, including engineering, product development, marketing, sales, operations, and finance, to ensure successful outcomes.
Duties & Responsibilities
Create and manage programs and initiatives; develop associated plans, objectives, and deliverables.
Monitor progress throughout the program lifecycle to adjust timelines and resources as needed.
Lead and motivate teams assigned to specific projects; assign individual responsibilities.
Build relationships with our major stakeholders.
Ensure the accuracy of data collected throughout different phases of the project.
Identify risks related to project activities and provide solutions.
Provide effective communication among internal and external customers.
Develop best practices, standards, and processes for program management.
Skills & Qualifications
Bachelor's Degree in Business Administration, Project Management, or a related field.
7+ years of experience in program management.
Advanced knowledge of process improvement methodology.
Ability to identify areas of opportunity and implement solutions accordingly.
Proven track record in meeting deadlines, milestones, and targets.
Exceptional organizational, analytical, and problem-solving skills.
Solid understanding of financial forecasting models and ability to create accurate reports.
Strong interpersonal and communication (written & verbal) abilities.
Proficiency in MS Office Suite applications such as Excel, Word, Outlook, Access, etc.
Experience
A minimum of 5. years' experience working in a similar role.
Job Demand & Requirements
This position requires an experienced manager who can multitask and prioritize multiple requests simultaneously.
Wrapping Up
Companies execute different programs and projects from time to time. It is vital to commit such programs into skilled hands to ensure success and goal actualization. Crafting the perfect job description of program manageris the first step to hiring the best candidate for the role. The job description establishes the expectations and requirements of the role and allows the employer and applicants to have a common understanding.
Writing out a great job description doesn't have to be complicated. With this guide, you should write a brilliant job description that will attract top talents. If you want to save time and effort while ensuring something exceptional, use Hey INK.
Explore All
Write Job Descriptions Articles