Registered nurses play a pivotal role in health and wellness. Due to the position's peculiarity, writing the job description of registered nurse demands extra caution.
The truth is, you can't afford to get the hiring process wrong.
Registered nurses (RN) deliver medical care and educate patients about effective lifestyle changes that can lead to better health. With the anticipated shortage of elder care providers, RNs are expected to play an even more significant role.
So, this article will examine the roles of an RN and how to write the Job description of registered nurse.
Who Is A Registered Nurse?
A registered Nurse (RN) is a nurse who has earned an Associate Degree in Nursing (ADN) or a Bachelor of Science in Nursing RN (BSN) and has passed the NCLEX-RN exam administered by the National Council Of State Boards Of Nursing. To become an RN, an individual must have met all the requirements specified by the state's licensing body.
Registered nurses provide specialized, high-quality care to patients in hospitals, clinics, and other healthcare facilities. They have extensive knowledge of anatomy and physiology, medication administration, wound care, patient assessment, and disease management.
Furthermore, RNs are adept at identifying signs and symptoms of health issues that require immediate medical attention.
What Are The Roles Of A Registered Nurse?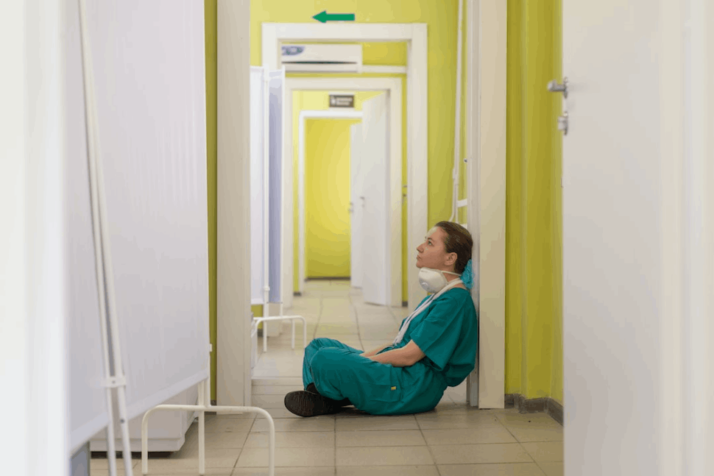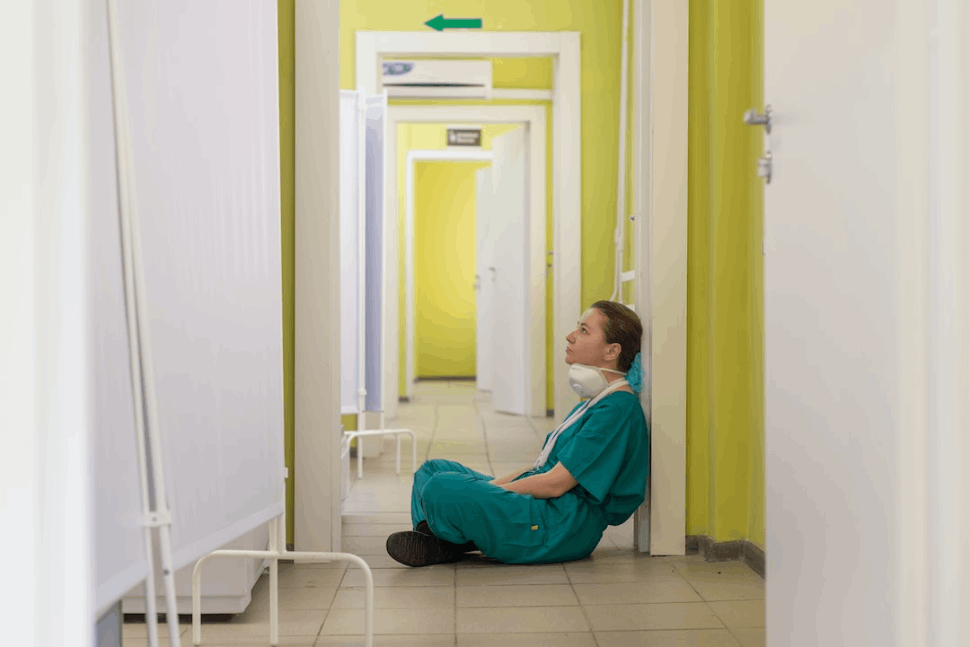 Monitor the Patient's Condition.
They monitor oxygen levels, blood pressure, patient comfort, and overall awareness. This role extends to keeping track of medications and assessing their needs to provide maximum care.
Creating Individualized Patient Care Plans
Registered nurses work with other healthcare professionals to develop personalized care plans for their patients. A care plan guarantees that a patient receives holistic care.
Report Patient Symptoms to Physicians
By monitoring patients, RNs discover new symptoms and report back to physicians. Hence, they hasten treatment and help doctors streamline diagnosis.
Follow Routine Procedures
Every company has routines and guidelines– so do healthcare workers. So, nurses must perform routine procedures (blood pressure measurement, sugar level, etc.) and fill the patient's chart.
Adapt and Administer Medication For Patients
Registered nurses administer drugs and treatments based on doctors' prescriptions.
Maintain Excellent Hygiene
RNs take action to maintain hygiene. They manage and inspect the facilities, oversee the sanitization processes, and decontaminate equipment.
Instant Medical Care During Emergencies
Registered nurses are trained to administer first aid and emergency treatments as needed. Hence, they provide instant care during emergencies.
Assist Surgeons
Another essential role of registered nurses is to render assistance during surgeries. They prepare patients and care for them during and after surgeries.
Sample Job Description Of Registered Nurse
Here's a sample job description of registered nurse:
We are looking for experienced Registered Nurses who possess a passion and dedication to the care of their patients. Our ideal candidate is compassionate, organized, and motivated, with strong attention to detail. As an integral part of our team, you will provide professional nursing services to promote quality healthcare outcomes within our organization.
You will be required to assess patient health problems and needs, develop and implement care plans, utilize interventions, and document the care delivered. Your roles will also include evaluating patient responses to treatment plans and collaborating with interdisciplinary teams on best practices.
We are keen on our ethical guidelines and policies. Hence, you'll be required to adhere to ethical standards of practice and department policies. You must also demonstrate sound judgment when responding to emergent situations.
Applicants must hold a valid RN license in the state where they plan to work. Additionally, we seek applicants with at least two years of experience working in acute or critical care environments with knowledge of medical terminology. Proficient written and verbal communication skills would also give you an edge.
Finally, we require candidates to possess resiliency, flexibility, and agility to adapt to changing conditions while ensuring positive client experiences.
If you want to be part of a vibrant team, this position offers a great opportunity!
Write The Best Job Description For Registered Nurse!
The healthcare system operates differently from other industries. Consequently, the role of a registered nurse is sensitive, requiring more attention to detail. That's why your job description of registered nurse needs to be impeccable.
Speaking of impeccable job descriptions, we know the go-to content assistant that delivers excellent descriptions! It's no other than INK! It allows you to personalize your commands, set a tone, and create the most appropriate description for your next hiring process! Who says writing a registered nurse's job description has to be difficult?
Explore All
Write Job Descriptions Articles