A Technical Project Manager has the formidable task of transforming ideas into actionable output that delivers tangible results.
As a leader in any organization, having a comprehensive understanding of the responsibilities associated with the role will ensure projects are completed efficiently. And a well-defined job description technical project manager can help with this.
The job description sets expectations for employees and stakeholders alike, allowing for clearer communication throughout the life cycle of a project. Read on for a look into the qualifications and responsibilities this role entails, along with a great job description sample!
Who Is Qualified To Be a Technical Project Manager?
A successful technical project manager requires diverse skills and knowledge to thrive. In order to excel in this role, candidates must possess a combination of technical acumen, communication savvy, problem-solving prowess, and organizational finesse.
A deep understanding of the project management process is also essential, from conceptualizing the overall scope and objectives to outlining clear steps for completion. They should have an aptitude for leveraging technology effectively to streamline workflows and maximize productivity.
Finally, effective technical project managers can deftly navigate interpersonal dynamics between teams and stakeholders while remaining agile in response to changes that may arise.
What Does a Technical Project Manager Do?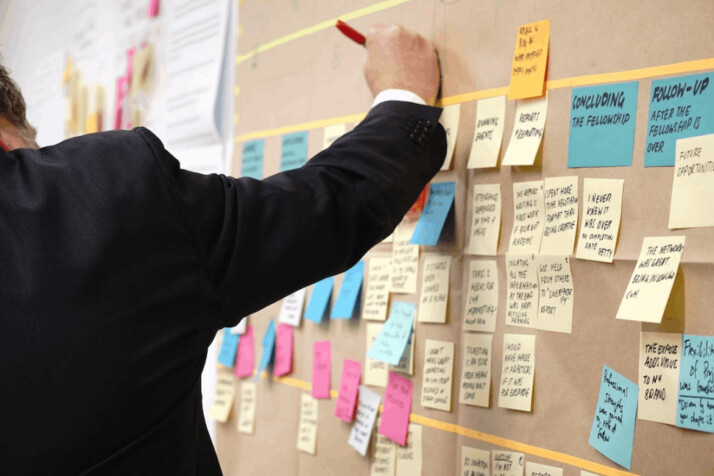 A Technical Project Manager (TPM) oversees the technical aspects of projects, from conceptualization to completion. Their output includes managing teams and resources while ensuring that projects are completed on time, within budget, and meet all specifications.
Additionally, TPMs often track progress, generate reports, analyze data, and ensure stakeholders' requirements are met.
Job Description Technical Project Manager Example
A Technical Project Manager manages the successful execution of software development projects. The ideal candidate should possess extensive experience in project management and have a deep understanding of technical aspects related to software engineering. They must be able to build relationships with clients, vendors, engineers, and senior management.
Qualifications:
Bachelor's degree in information technology, computer science, or equivalent qualification
7+ years experience in software engineering project management
Demonstrable proficiency in Agile methodologies, such as Scrum and Kanban
Proven track record of leading complex IT projects from inception to completion
Outstanding communication and organizational skills
Analytically minded with attention to detail
Exceptional problem-solving abilities and resiliency
Ability to remain agile and adjust plans based on changing circumstances
Proficiency in all relevant tools & technologies (e.g., JIRA)
Responsibilities:
Lead large-scale technical projects from conception through implementation
Establish strategies to reach objectives effectively by adhering to timelines and budgets
Develop project plans outlining goals, resources, deliverables, timeline, and budget
Oversee recruitment and onboarding of new employees
Monitor progress and assess performance regularly, providing regular reports to stakeholders
Ensure that quality standards are met throughout all stages of the project lifecycle
Identify potential risks and take steps to address them proactively
Facilitate inter-team collaboration while resolving conflicts swiftly
Communicate regularly with team members and stakeholders to ensure transparency
Final Words
It is crucial to ensure that all team members know their roles and the responsibilities that come with them. And this is where the job description technical project manager comes in.
This document should outline a technical project manager's scope of work, goals, timelines, and deliverables. Clearly defining expectations, roles and responsibilities allow applicants to understand their part in completing the project effectively. And this results in greater efficiency and cost savings.
Explore All
Write Job Descriptions Articles