A key account manager is an indispensable resource for companies who need to build relationships with important clients. From crafting tailored customer solutions to finding new opportunities, the right job description can make a big difference in how well these professionals perform. For organizations looking to attract top talent, having access to free key account manager job description samples is paramount.
Here, you will find different KAM job description templates to help you. With an understanding of what's expected from this role, employers can be sure to find the best professional for their team.
Who Is a Key Account Manager?
Before writing a job description, it is important to understand who a key account manager is. This section of the article explains the duties of a key account manager.
Who They Are
A key account manager (KAM) is a professional who specializes in managing and cultivating relationships with an organization's most important clients. The KAM works to understand clients' needs and goals, develop strategies to meet those objectives, and maintain long-term relationships for increased loyalty and revenue.
A KAM also has the responsibility of representing their company at trade shows and other industry events. KAMs are often highly experienced professionals who have a deep understanding of the products or services they represent.
Qualities of Key Account Managers
Here are the qualities of key account managers:
Communication and Problem-Solving Skills
They must possess excellent communication skills, be adept at negotiations and have a knack for solving problems. Many employers prefer applicants with backgrounds in sales, marketing or customer service because they typically have the basic knowledge needed to succeed.
Ability to Stay Organized
In order to effectively manage their accounts, key account managers need to stay organized. This involves researching prospective customers, keeping detailed records of interactions, monitoring market trends and adjusting approaches accordingly. These professionals should also be comfortable working independently, as well as part of a team, and strive for continuous learning. Additionally, KAMs may recommend new services or special offers for each customer.
Ability to Collaborate With Others
Of course, it's also essential for these professionals to build strong partnerships with internal departments like product development and finance to ensure maximum success. A successful KAM can bring significant value to any business by creating loyal relationships with key customers.
Ability to Receive and Process Customer Feedback
By analyzing customer feedback and keeping up to date with changes in the marketplace, KAMs can help businesses increase profits while building lasting relationships.
KAM Job Description Templates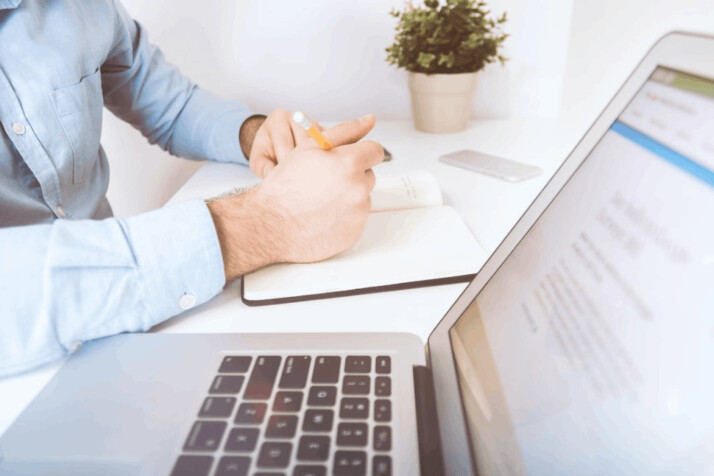 With access to free job description templates, organizations can easily find the best fit for this critical role. Check out the KAM job description templates below to guide you when drafting yours. We generated these KAM job description templates with the Hey INK tool.
Template 1
We are looking for an experienced Key Account Manager to join our team. The successful candidate will be responsible for managing and developing relationships with key customers and stakeholders. They will also be responsible for driving growth opportunities through effective account management.
The ideal candidate should have excellent interpersonal skills and a demonstrated ability to develop long-term client relationships. He/she should also possess strong organizational and communication skills, as well as superior problem-solving aptitude and resourcefulness. A professional demeanor is necessary to provide a positive impression of the company in all interactions with clients.
Duties & Responsibilities:
Maintain close relations with existing account holders, ensuring customer satisfaction
Monitor competitive activity and identify areas for potential business growth
Analyze sales performance data and develop strategies for increased revenue generation
Proactively solicit new business from current customers by introducing additional products or services
Organize promotional events or activities to cultivate further client engagement
Develop comprehensive proposals that meet customer needs while meeting company goals
Accurately forecast sales trends using collected data
Qualifications & Requirements:
Bachelor's degree in Business Administration, Marketing, or a related field
Minimum of five years of experience in Sales, Customer Service, and/or Account Management
Working knowledge of CRM tools such as HubSpot, Salesforce, etc.
Expertise in product development, pricing models, market research techniques, and industry regulations
Ability to effectively manage multiple projects within tight deadlines
Outstanding verbal and written communications abilities
Proficiency in MS Office Suite (Word, Excel, Outlook)
Template 2
We are looking for an experienced and highly motivated Key Account Manager to join our team. The successful candidate should be able to establish strong relationships with new clients while being able to manage, develop and retain current key accounts.
A qualified applicant must possess a minimum of three years of experience in the field. They should also have demonstrable competency in account management strategies and techniques.
The responsibilities associated with this position include:
Managing all aspects of assigned accounts
Identifying opportunities within these accounts to increase revenue
Developing sales plans and pitches tailored to each customer's needs
Negotiating long-term contracts
Ensuring that service levels meet or exceed expectations
Analyzing account performance data
Staying abreast of market trends
Maintaining communication with customers at multiple levels
Developing personal contacts within the industry
To be considered for this role, applicants must possess the following requirements:
A bachelor's degree in Business Administration is preferred but not mandatory
Excellent problem-solving and analytical skills;
The ability to work under pressure and handle multiple tasks simultaneously;
Excellent organizational, verbal and written communication abilities;
Superior relationship-building skills;
Familiarity with CRM software systems such as Salesforce
Proficiency with Microsoft Office suite (Word, Excel, Outlook).
If you possess these qualifications, please submit your resume for immediate consideration.
Wrapping Up
A well-written KAM job description can make a world of difference in the quality of your hires. With the templates above, you have something to work with to make sure you hire only the best. You can also get it done faster by using the Hey INK tool to generate your job descriptions.
Explore All
Write Job Descriptions Articles