Behind every wonderful dining experience are the hardworking and talented kitchen staff. Kitchen workers play an integral role in any culinary establishment.
From preparing the meals to cleaning up afterward, they are critical in keeping the kitchen running smoothly. If you want to add more effective kitchen workers to your team, looking at a kitchen worker job description can be helpful.
A well-drafted job description helps candidates understand what is expected from them in terms of duties and responsibilities before committing to the role. It also helps employers attract the best candidate for the job.
Read on for a job description sample that will let you know what this role entails.
Who is Qualified to be a Kitchen Worker?
A kitchen worker can be anyone willing to put in the work and dedication necessary for a successful career. A successful kitchen worker should have excellent organizational skills, knowledge of proper sanitation methods, and experience using commercial kitchen equipment.
Additionally, collaborating effectively with other team members and maintaining high standards of food quality control is essential for success in this role.
Working in the kitchen isn't always easy or glamorous, but it's worth it for those passionate about making delicious meals for others to enjoy.
What Does a Kitchen Worker Do?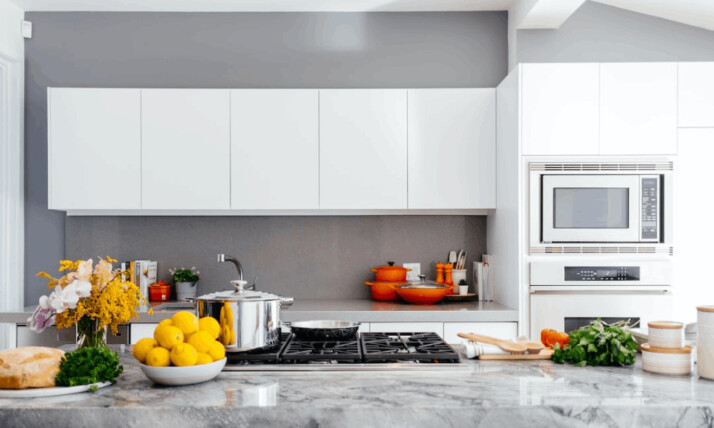 A kitchen worker is a hardworking individual who can handle many tasks at once. From prepping ingredients to cooking and plating meals, they are responsible for making sure that everything runs smoothly in the kitchen.
They will also often help with dishwashing duties, keeping the area tidy and clean throughout their shift. Kitchen workers must be able to work quickly and efficiently while adhering to food safety standards under the guidance of an experienced head cook.
Kitchen Worker Job Description Example
We are looking for an experienced kitchen worker to join our dynamic team. The ideal candidate will have extensive knowledge of food preparation and serving protocols, a passion for culinary arts, and can work in high-pressure environments.
A successful kitchen worker should possess exemplary multitasking skills and be able to manage multiple tasks simultaneously efficiently. Additionally, they must demonstrate proficiency in operating various kitchen equipment such as blenders, mixers, ovens, and other machinery.
The ideal applicant should be highly organized and proficient with sanitation procedures to maintain a safe and healthy working environment.
Responsibilities:
Preparing meals according to recipes or customer specifications
Ensuring that all safety standards are strictly adhered to while cooking
Adhering to strict sanitary guidelines and cleaning duties
Utilizing proper portion control techniques when plating dishes
Monitoring ingredients used in meal preparations
Ordering supplies as necessary
Assisting with storage and rotation of food items
Maintaining inventory records of food items on hand
Qualifications:
At least 2 years of professional kitchen experience
Ability to work collaboratively in a fast-paced environment
Excellent time management skills and attention to detail
Proficiency with standard kitchen appliances and utensils
Knowledge of basic nutrition concepts
Food Handler's Certification (preferred)
Final Words
A kitchen worker plays an invaluable role in any restaurant or other food service establishment.
Without them, the entire operation would grind to a halt. They are responsible for ensuring all orders are cooked and served correctly and maintaining sanitation standards, preparing ingredients, and providing customer satisfaction.
Your kitchen worker job description needs to be specific and to the point to find the best candidate for the job. Hopefully, the sample job description in this article has given you a clear understanding of this important role.
Explore All
Write Job Descriptions Articles